Arsenal and Diego Simeone would be Premier League's odd couple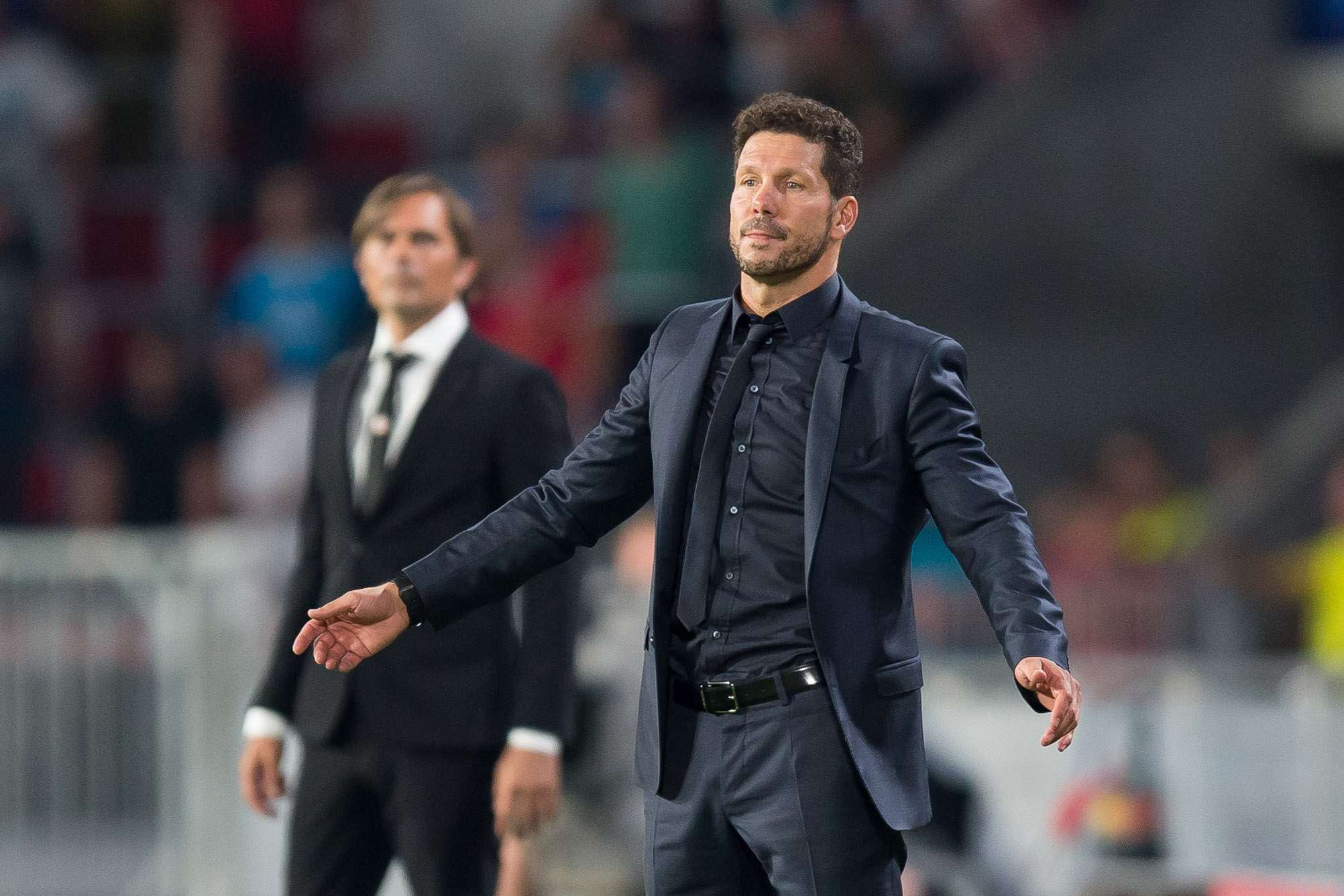 Diego Simeone has been linked with taking over the Arsenal hot seat once Arsene Wenger steps down. So wrong it will never happen or just an odd couple that's meant to be?
The future of Diego Simeone has been a hot topic in recent days. The Argentine has reduced his Atletico Madrid contract by two years and is Arsenal's number one target to replace Arsene Wenger, according to The Sun.
The future of Arsene Wenger is yet to be decided, but the Frenchman has been rumored to be stepping down after this season. Eddie Howe was linked with the Gunners last week and now Simeone is the latest name to be mentioned.
Is Simeone being mentioned just because his name is in the news right now or is there genuine interest? Diego Simeone is a world class manager. The Atletico boss has proved during his time at the Vicente Calderon that he is unquestionably among the elite managers in the world.
Want your voice heard? Join the We Are Hooligans team!
But quality aside, Simeone doesn't seem a natural fit for Arsenal. Style-wise, Simeone is much more Jose Mourinho than he is Pep Guardiola. Much, much more. Simeone is like Mourinho turned up a level or two.
The qualities that Atletico ooze are the polar opposite to what Arsenal are known for. The Gunners' play is free-flowing, pass-first, open, exciting and entertaining. Simeone's Atletico is defensive, rigid, passionate, aggressive and organized.
More from We Are Hooligans
One team, Arsenal, looks like they're trying to win. The other, Atletico, looks like they're trying not to lose. It's hard to believe that Arsenal are keen for such a drastic move away from the kind of admired play they have become so known for.
Some traits of Simeone and Atletico, Arsenal could do with. A little defensive organization, improved team shape and aggression wouldn't go a miss in the current Arsenal team. Some ruthlessness, ruggedness and organization as a unit, too.
But an entire 180 degree switch in style? Unless Simeone has other plans to evolve his management style, the rumors of Eddie Howe actually seem more realistic. Even though Howe is nowhere close to being as proven or highly rated as Simeone, Howe plays closer to the Arsenal way. He's a better fit.
There isn't much more of an opposite for Arsenal than what Diego Simeone represents. If it did happen, it sure would be interesting. Simeone is an interesting character who would be a fantastic addition to the Premier League.
Combined with Arsenal, he would be one half of an incredibly unlikely pairing. However, they do say opposites attract. Maybe these two could yet be the Premier League's ultimate odd couple.
This article originally appeared on