Arsenal: Alexis Sanchez Worth Every Penny Necessary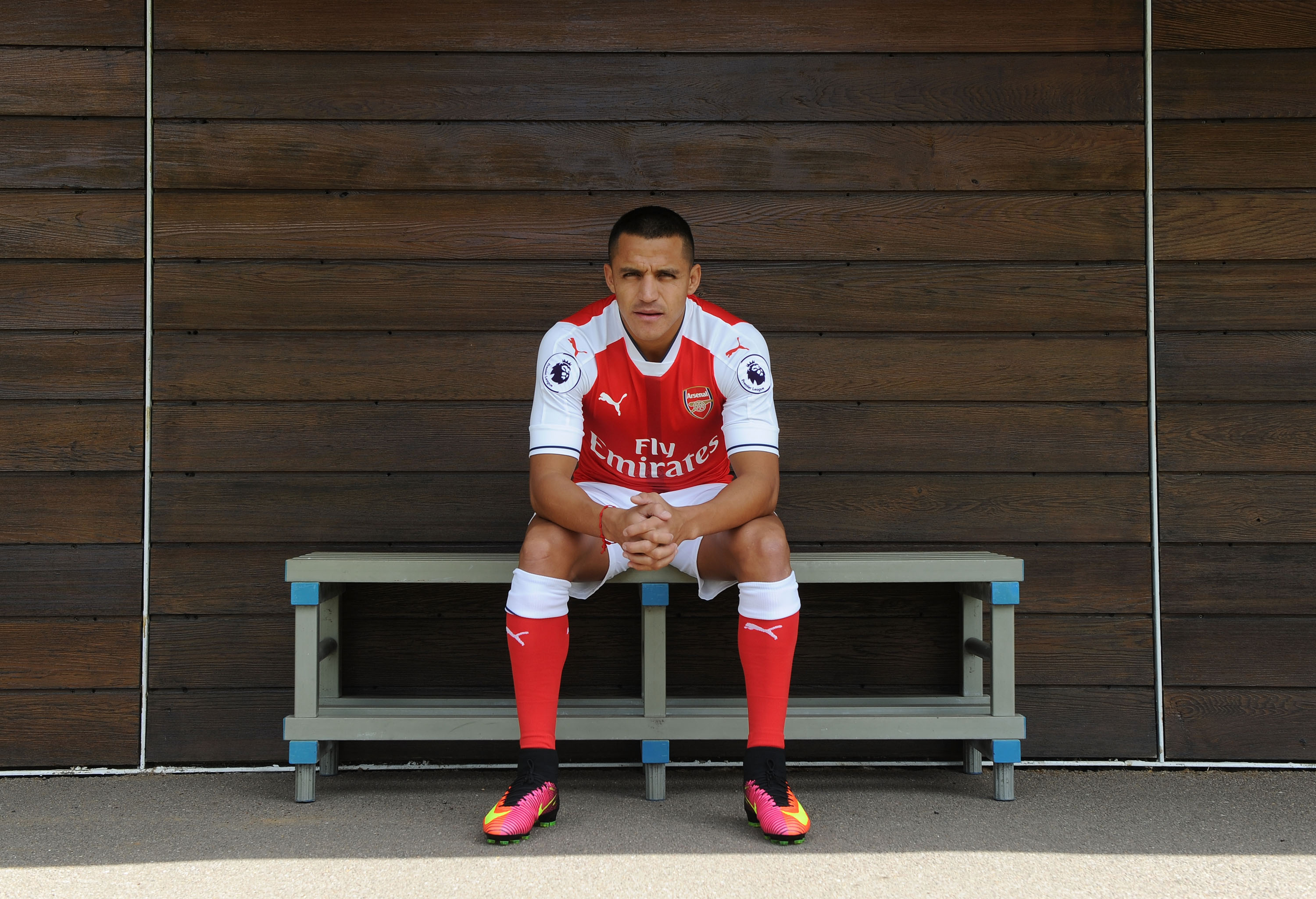 Reports are stating that Alexis Sanchez is demanding a large wage hike as contract talks resume. Arsenal would be wise to spend every penny necessary.
For many years, Arsenal struggled to keep their best players in house. The likes of Thierry Henry, Cesc Fabregas and Robin Van Persie all departed the confounds of the Emirates with dreams of bigger and better things in recent years, but Arsene Wenger has been able to stem the tide of loss over the past two or three years.
The summer of 2013 saw Wenger under pressure to deliver in the transfer market, both in terms of investing in world class players and hanging on to the few top quality players that were already in the squad. Since then, no player of any significance – certainly not one of the standing of an Henry or Fabregas – has left North London. That, though, could be drawing to an end.
More from Pain in the Arsenal
Alexis Sanchez has been reported to be unhappy at the Emirates, particularly amid apparent broken promises and an unsatisfied eagerness to play every minute. Wenger, though, has reportedly had talks with his star man over the summer regarding the lack of transfers since his signing as well as warning him of impending sub appearances to prolong his form and fitness.
With only two years left on his current deal, however, Sanchez is in a position of relative power in terms of contract negotiations, and if he sees fit, he could well hold the club to ransom regarding his wage and his standing within the squad. How much is the Chilean worth to Arsenal in this current climate?
Wage figures are very rarely accurate in modern day football. The mire of agent and club talk often clouds the accuracy of the numbers, blurring the line of salary and bonus. It is, therefore, difficult, from an external perspective, to put a valid number on what Sanchez is worth. Consequently, it is perhaps more sensible, then, to state in more general terms what Alexis is worth to the club.
During the selling days of Henry, Fabregas and Van Persie, Arsenal were seen as a second rate club within the Premier League, never mind Europe. Wenger has worked hard to turn the tide with the additions of the likes of Ozil, Sanchez and Petr Cech. If a contract is not able to be agreed upon, then once again, the Gunners are relegated to that lower tier.
Holding onto your star players is essential for a growing and developing club. Arsenal are looking to elevate themselves into that upper echelon of European clubs. Simply as a statement, Sanchez, as one of the very best and most important players within the squad, becomes a near necessity, whatever the cost.
This article originally appeared on