Arsenal: Alexis Sanchez Experiment Still Too Young To Trust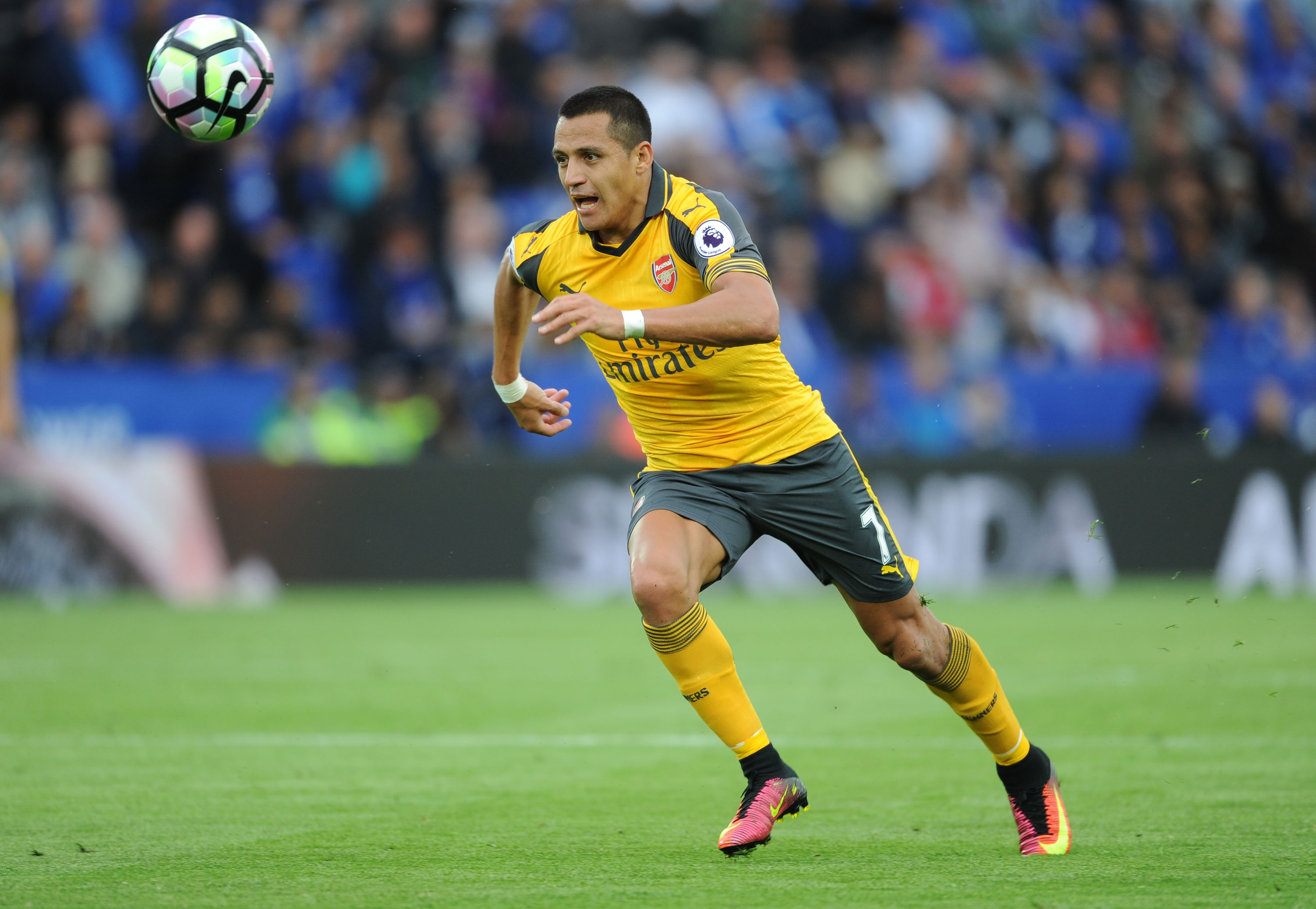 Arsenal may be welcoming back Olivier Giroud soon and, that being the case, he must start. The Alexis experiment is still too young to trust.
Arsenal faces another massive test this weekend at home against Chelsea. Yet again, we are met with the the question of who starts up front? Olivier Giroud merely has to pass a fitness test and he is ready to go. But of course, Alexis is ready to go too and, after seeing the Alexis experiment work for the first time against Hull City, there is little doubt that Wenger will run with it again.
Which is worrisome. As the title of this article suggests, I do not yet trust this Alexis experiment. Not yet, anyway. We saw it work against a three man back against Watford and then quickly get shut down when they reverted to four. We saw it struggle and amount to next to nothing against PSG.
It's a work in progress. While I understand that such things actually need 'work' to 'progress', I don't think that work should be made against Chelsea. Not if the big man Oli G is ready to go. Giroud needs to get into this offense and utilize that strength of his to create space, especially with the news that John Terry will be out.
Our big Frenchman could have a career day in there if all he has to compete with him is David Luiz and Gary Cahill. Personally, I think I could beat them in at least one aerial duel.
The one thing that offers me some condolence if indeed we run with Alexis at the front is, as I covered earlier today, that David Luiz is in there. He is not the defender that John Terry is and there may be times where Chelsea looks like the are operating more with a back three than a back four.
More from Pain in the Arsenal
But still, that's a risk we shouldn't have to take. Not if Giroud is available. Of course, he could save us all a lot of questioning and just fail his fitness test, but I'm not game for that either.
It just feels like Chelsea could have a recipe for shutting down this Arsenal attack. With Kante assumedly man-marking Ozil and with Alexis up front, we will be relying on Walcott and Iwobi to be our primary creators. As much as Walcott has looked improved and Iwobi has looked inspired, I don't want to put all my eggs in their baskets. Especially with Coquelin back there.
That would leave Cazorla as our main man in the center, which, again, isn't the worst thing in the world. But still, having Alexis out wide and Giroud up front gives us so much more versatility in the attack against a strong Chelsea team.
Unless Wenger wants to start Xhaka. Then forget everything I said. Put him in and let him pick out Iwobi, Alexis and Walcott. But what's more likely, starting Giroud or starting Xhaka?
This article originally appeared on