Are James Collins' Days At West Ham numbered?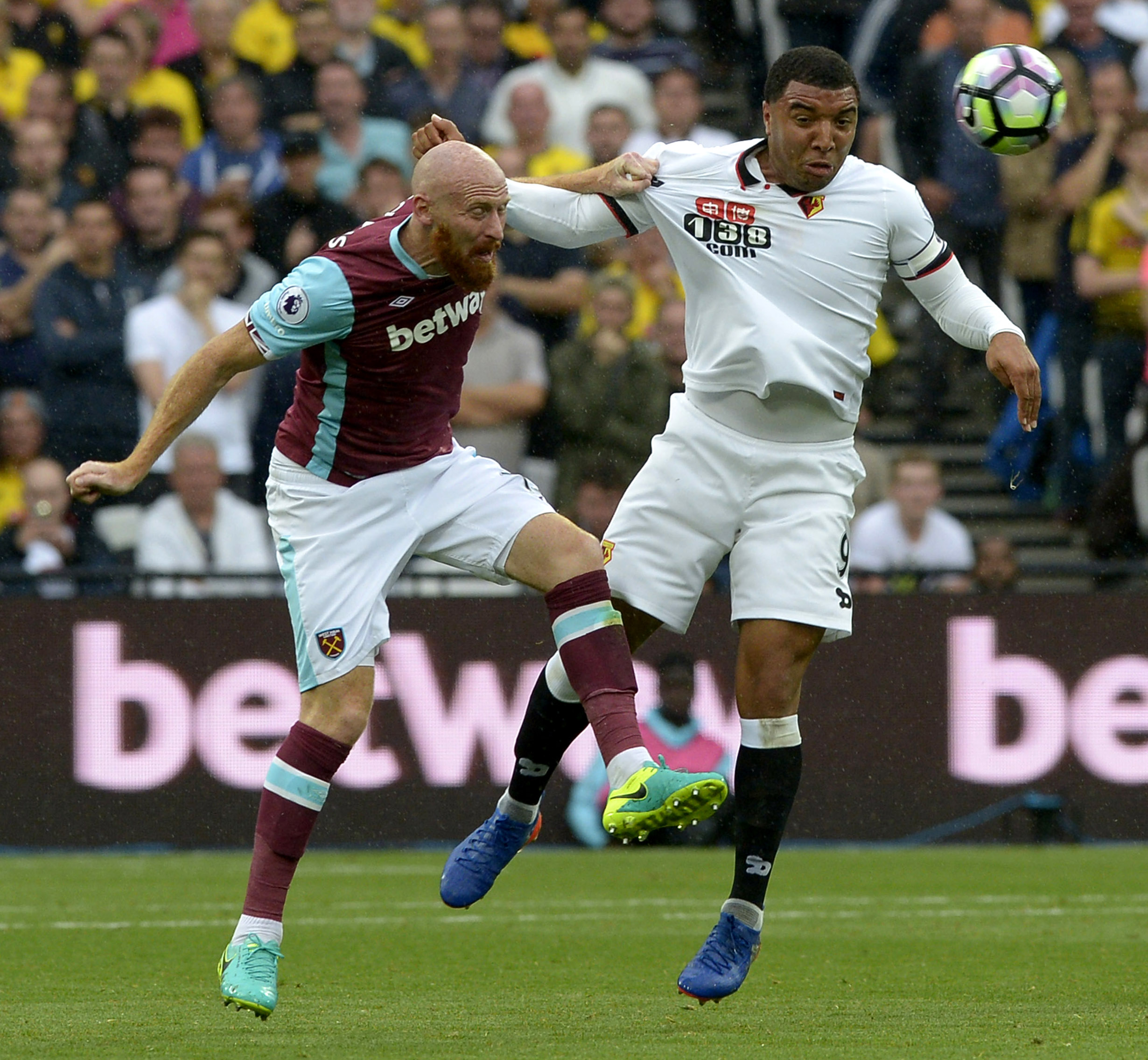 At the start of the season it seemed that James Collins had seen a new lease of life. His Wales career was continuing, and people felt he deserved to be included in the West Ham first XI. However after a few horrid performances, is that future in doubt?
The Problem With Collins
James Collins, and I've said this before, is about as old fashioned as a modern centre back can be. He will put in rough challenges, beat you in the air and generally make you aware he is there. Is he great on the ball? No. Is he a particularly quick thinker? No.
With Bilic's move towards more of a passing style, I'm surprised he's kept Collins in the team so long and not allowed either Burke or Oxford to progress into the West Ham first team. He doesn't spread the play and you feel his lack of pace or acceleration can catch him out. He doesn't inspire confidence on the ball.
Want your voice heard? Join the Green Street Hammers team!
Compare that to both Reid and Ogbonna who are more natural ball players. They may not be as likely to fling themselves headfirst into someone to stop a goal, but they can help move the ball forward straight away. Ogbonna especially is a decent passer of the ball.
The Fighting Youth
Added to the issue that he isn't really in the top three, are those defenders behind him. Reece Oxford is one of the brightest talents in the English game, and Burke isn't half shabby. If it wasn't for Oxford taking the headlines a lot of focus would be on Burke.
Whilst Burke is more straight forward a player than Oxford, he is a more rounded player than Collins. From what I have seen of him he is not afraid to take the ball down and play, or just get it clear. This is a defender who knows his first duty is to defend but in addition he is part of a team. Attacks need to start from the back if they want to build fluidly.
More from Green Street Hammers – West Ham
Oxford is coming on leaps and bounds, and I'd love to see him in the team more often. He is strong in the tackle and in the air, with more physical presence to come as he matures. On top of that his passing is top class, so much so he can double as a defensive midfielder. His ability has seen him likened to Rio Ferdinand.
Bilic's Dilemma.
With the recent drop in form defensively, what does Bilic have to lose? Playing Collins used to be his way of saving any mistakes, but that is just not the case of late. Oxford has been crying out for games and if he doesn't get them he will leave, and why wouldn't he? He can be on the bench at some much bigger clubs.
Collins no longer adds anything for me, and other players careers may be suffering. As a result, I think we may be saying goodbye to Collins next summer, as West Ham welcome back Burke from loan and have him and Oxford vying to be the third choice centre back.
This article originally appeared on