Antonio Conte's substitute policy breeding complacency, hopelessness at Chelsea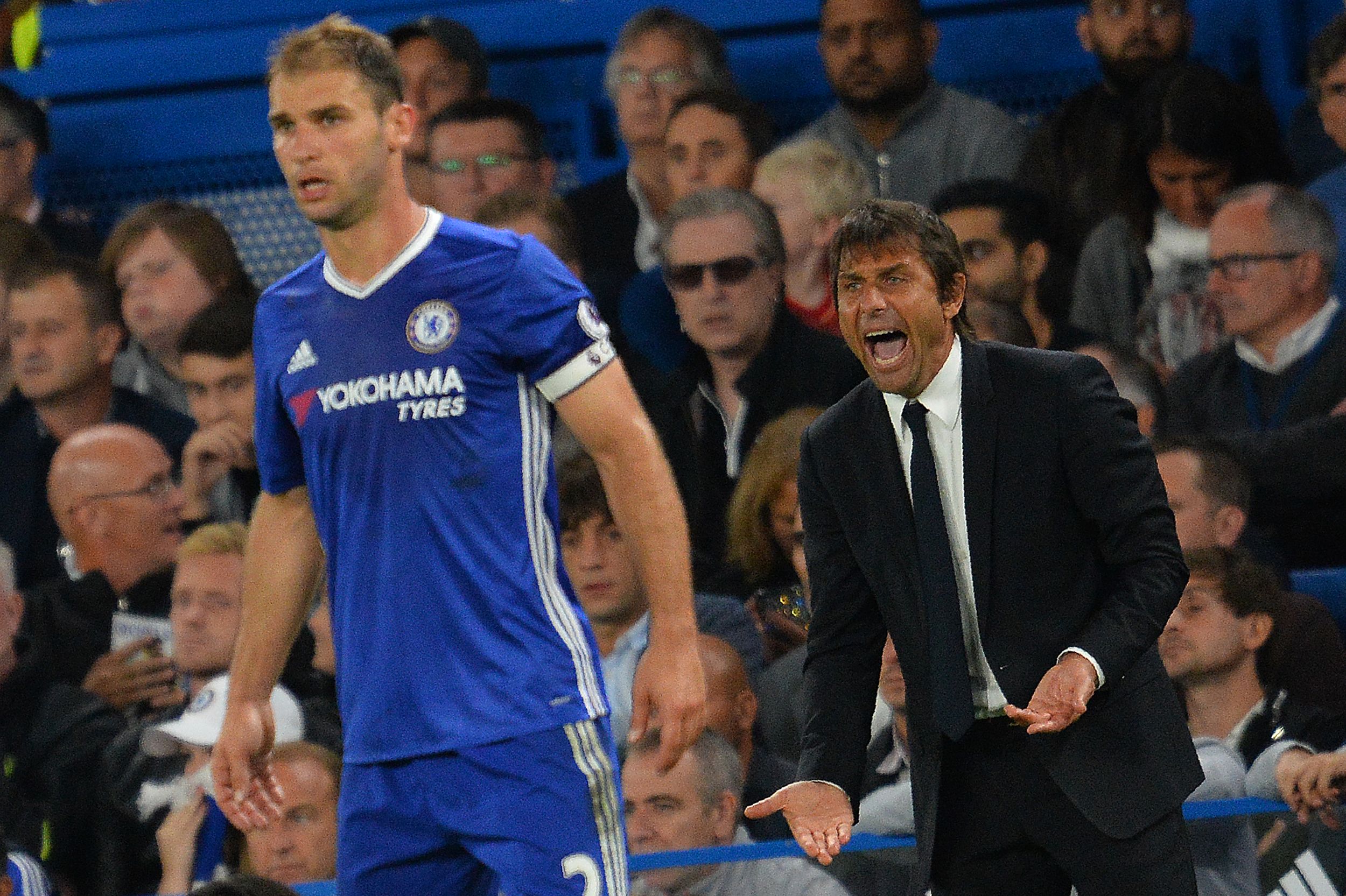 Antonio Conte's reluctance to introduce substitutes before the 70th minute is breeding a culture of complacency among Chelsea's starting XI, and potentially induces despair among his back-ups.
Antonio Conte waited until the 83rd minute of Chelsea's loss to Liverpool before making his first substitution. He then brought on Cesc Fabregas, Pedro and Victor Moses for little more than a triple run-out. Conte defended his decision at the post-match press conference.
In the second half we started with the same players and you saw another game, with great intensity. We scored the goal and created chances so for this reason I waited to make the substitutions. – Chelsea FC
This is an example of the logical fallacy post hoc prompter ergo hoc. That's a fancy Latin way of saying "Things worked out OK in the end, so that's why I did it." Chelsea's first half evidently did not persuade Conte that any players deserved to be pulled nor that any substitutes could provide a new element.
Chelsea is more reliant on their starting XI than any team in the Premier League other than Hull, who started the season with only 13 players. Both Chelsea and Hull have 11 players with more than 300 league minutes this season. Both have used a league low 16 players.
All data from whoscored.com
By contrast, league-leaders Manchester City have used 22 players, 15 of whom have greater than 100 minutes in league play. Jose Mourinho, who is notorious for not rotating out his favored players despite lackluster performance, has deployed 18 players at Manchester United. Three of those players only took nominal run-outs, but of the remaining 15, 13 have over 100 minutes.
Antonio Conte's substitute policy gives his starting XI little motivation to improve their play. Their place in the lineup is secure. They will not be publicly called out by a half-time or early substitution. Their replacements have little time to demonstrate their case for inclusion in the subsequent XI.
Even if a substitute does have an immediate impact or strong moment – like a Cesc Fabregas pass or Michy Batshuayi goal – it will be judged as the proper action of a substitute but an insufficient indicator of 90 minute-quality.
Chelsea's complacency stretches across the entire squad excepting, arguably, Diego Costa. But the midfield are the worst offenders.
Nemanja Matic is back on auto-pilot, complacently certain that Antonio Conte is his third consecutive manager inexplicably reluctant to replace him. N'Golo Kante's arrival should have sparked Matic into a fight for survival. Kante's performance so far this season has rendered Matic superfluous. Oscar's two-way play prior to the Liverpool game made Matic obsolete. Yet the Serb remains, neither disrupting the opposition nor pressing Chelsea's attack.
Willian, Oscar and Eden Hazard have all turned in serviceable performances so far this year. But none play with any sense of desperation or desire to protect their places in the lineup from Victor Moses, Nathaniel Chalobah or Ruben Loftus-Cheek. When Conte had every justifiable cause to pull any of his midfielders against Liverpool, he chose to keep them in. He reinforced their notion that there will be no consequences to their actions.
RELATED: CESC FABREGAS AND N'GOLO KANTE: CHELSEA'S TALE OF TWO MIDFIELDERS
Cesc Fabregas, the other substitutes on the bench and those left in the stands surely wondered what their teammates would have to do before their manager took action. Fabregas must have been particularly galled at his teammates' dearth of vertical passes to set up Diego Costa, knowing how he could have exploited Liverpool's seams.
Any relief the younger substitutes had about not joining the loan army was likely replaced by thinking "At least those guys at Vitesse and the Championship are getting minutes." Chelsea's loan army are regularly proving why they belong back at Chelsea next season. Unfortunately, Conte's current squad rotation places a glass ceiling over their career progression.
Antonio Conte substitute policy stunts player and squad improvement, and saps all the Blues of a winner's mentality. The question for Chelsea's starters becomes, Why should I bother? For the substitutes, What's the point?
More from The Pride of London
This article originally appeared on