Antoine Griezmann is finally a superstar, and he's France's Euro 2016 hero
There was no shortage of hype for France coming into the Euros. They were the hosts, and many pegged them to win the whole tournament. Les Bleus were going to party up and down the Champs Elysees as champions, just like they did after the 1998 World Cup and 1984 Euros, which they also hosted. And it was all going to be because of their budding superstar: Paul Pogba.
France may very well win the Euros. They only need to beat Portugal in the final to do it, winning yet another tournament on home soil and turning Paris into one big party. Only, it hasn't been the Summer of Pogba. Instead, it has been the Antoine Griezmann Show.
Griezmann has scored six times, double the next highest goalscorer at the Euros. His five goals in the knockout stage have set a European Championships record, and he's outright won matches for his country.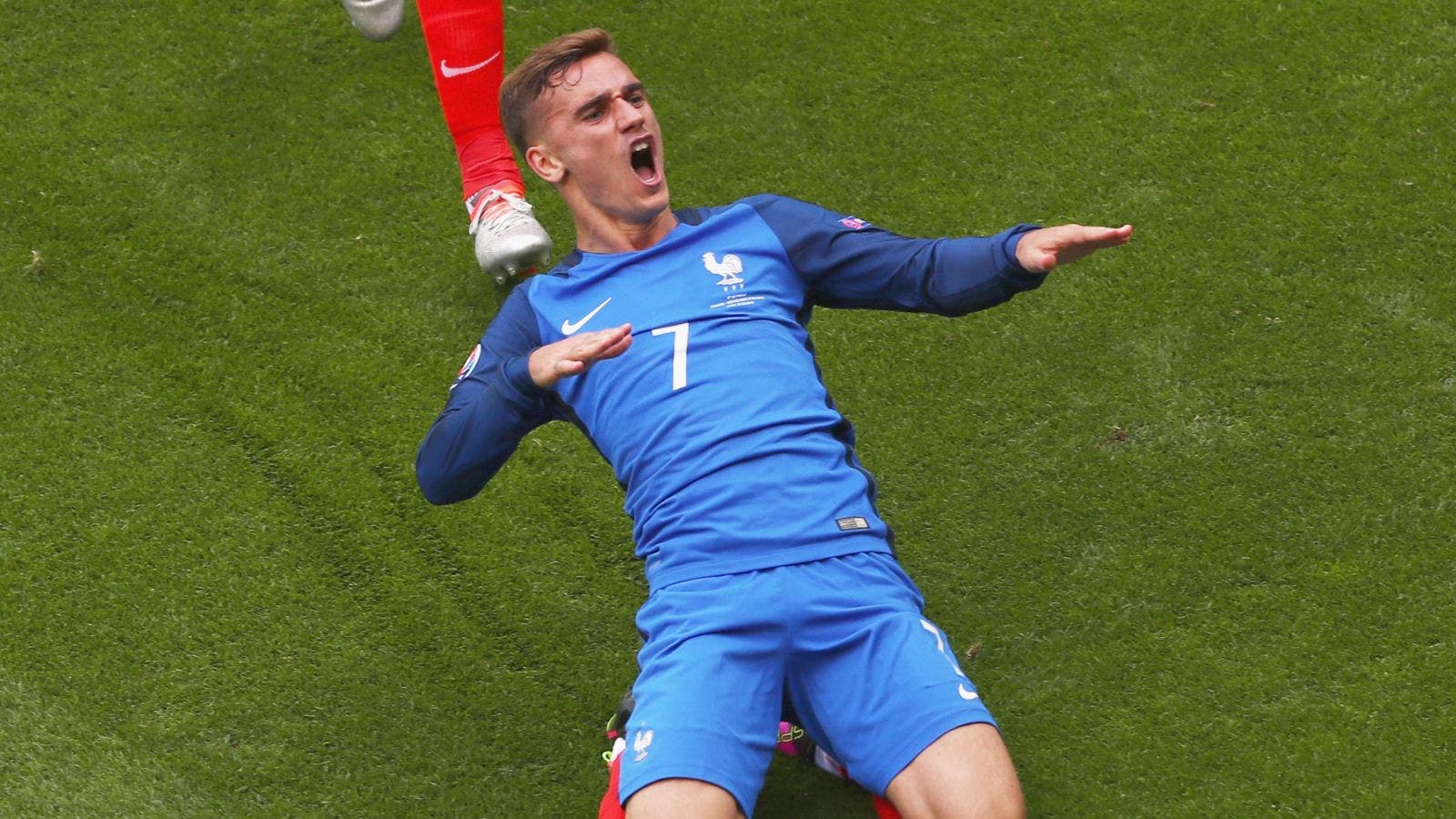 It all began against Albania, when Griezmann headed home in stoppage time to break a scoreless tie. That match started with him on the bench — Didier Deschamps' overreaction to a listless tournament opener. Pogba also started that match on the bench. But Deschamps at least figured out two things in that win: First, Griezmann and Pogba needed to play. And second, Griezmann has to be a central player, pushing high and functioning as a second striker, where Diego Simeone had found success playing him for Atletico Madrid.
Once Griezmann got to play off of striker Olivier Giroud, with the freedom to do as he pleased, France's attack began to find its feet. Well, Griezmann found his feet, and everyone else followed.
With France trailing Ireland in the round of 16, it was Griezmann who came to the rescue. His terrific header brought the match level, and then his well-timed run off of Giroud and smart finish won France the match. He followed it up with a goal against Iceland, running in behind the defense after again combining with Giroud. And lest people think he was simply feasting on weak competition, Griezmann was the man to step up and bury the penalty that put France ahead of Germany. And then he scored the follow up goal that buried the defending world champions.
Be it with his head or his feet, blasting the ball into the corner or slotting it into the side netting, chipping the goalkeeper or nutmegging him, Griezmann has scored every way possible. And he's done it consistently when France need it most.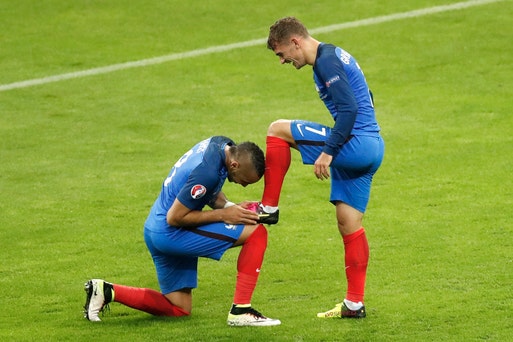 Griezmann is hardly a stereotypical French superstar. He has a German last name and a Portuguese middle name. And after having had to go on trial for several clubs after most deemed him too small and frail to make it, he found a home in Spain with Real Sociedad. Despite all that, he became a regular for the French youth teams and, later, the senior team. It fits a player who was considered good, but maybe not quite good enough, for seemingly his entire career. Maybe he was too small or just lacked the ability to take over a match. A player who was skilled, but without a position.
Griezmann was never really dismissed, but he wasn't in the spotlight, either. Even as he scored 20 goals for Real Sociedad and earned a €30 million move to Atletico Madrid, he wasn't supposed to be the star. And when he scored 57 goals in his first two years at the Calderon, Griezmann was tabbed as simply an important cog in Diego Simeone's machine. So it's so surprise that coming into the Euros, Griezmann was pegged as a starter, but not the key. It fit his career — always in the shadows, no matter how good he was.
France's dominance was supposed to come from Pogba, who has starred for Juventus and been the subject of interest from all of the world's biggest clubs. Anthony Martial and Kingsley Coman were going to be the kids to provide a glimpse of what was to come. Even Dimitri Payet, who proved himself a Premier League star last season, could have been the man to break out on the international stage. And they've all played well, even Giroud — who for all of his misses, still has three goals. He's also been the man who often creates the space of chance for Griezmann. But they've all turned into Griezmann's supporting cast.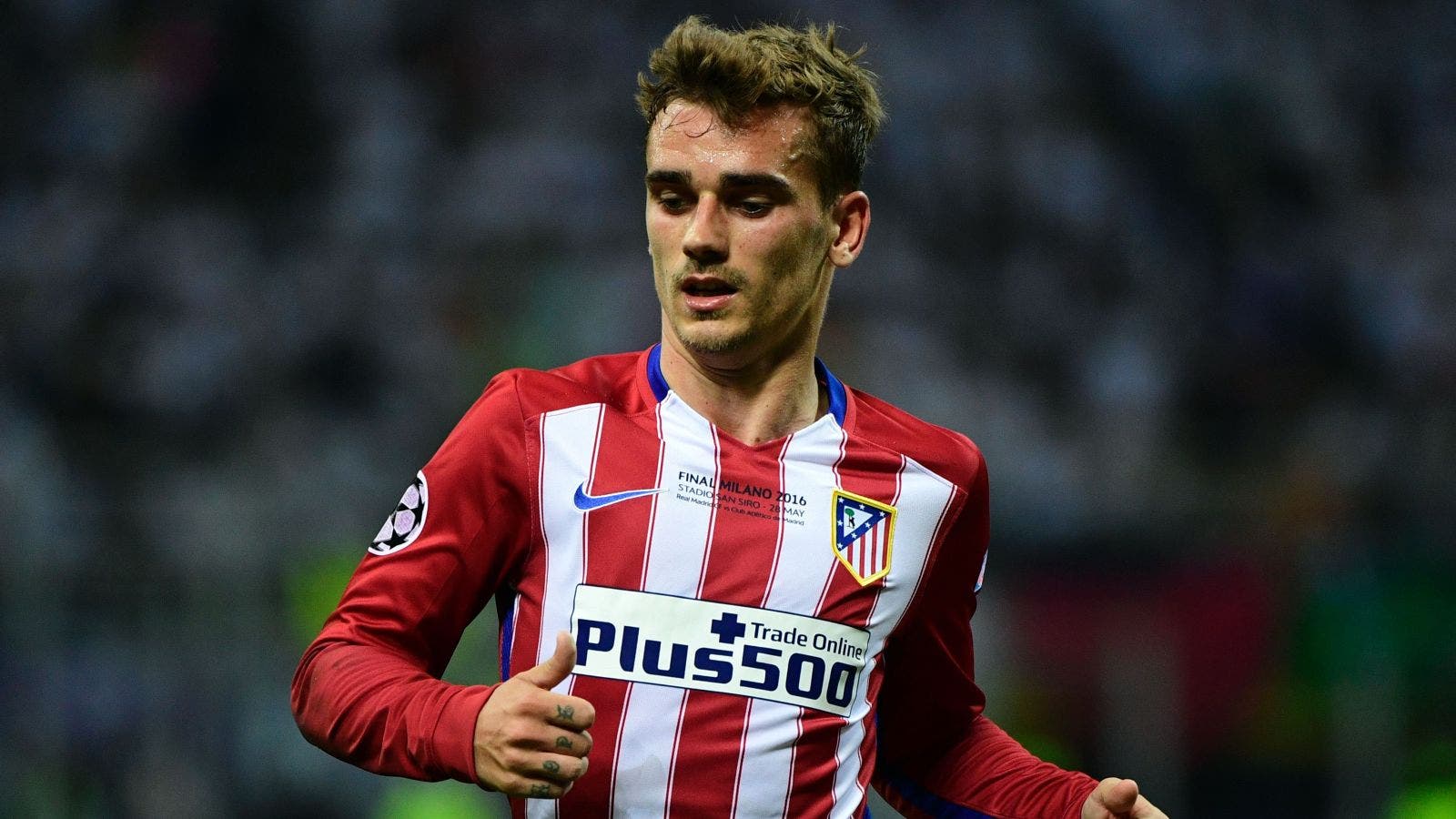 Finally, Griezmann is the star. Not that Deschamps made it easy. He didn't want to make Griezmann a forward. He didn't want to put him in the center. He didn't want to hand him the keys to the attack, and even benched him against Albania. But Griezmann is a forward. He moved to the center and he took the keys to the attack. Now he is the attack and he's France's star, no longer in anyone's shadow.
All that's left is to do what many predicted: win the Euros. Then they can have their party down the Champs Elysees, and they'll do it with Griezmann leading the way.
MORE FROM FOX SOCCER