5 Tottenham stars with the most to prove against Monaco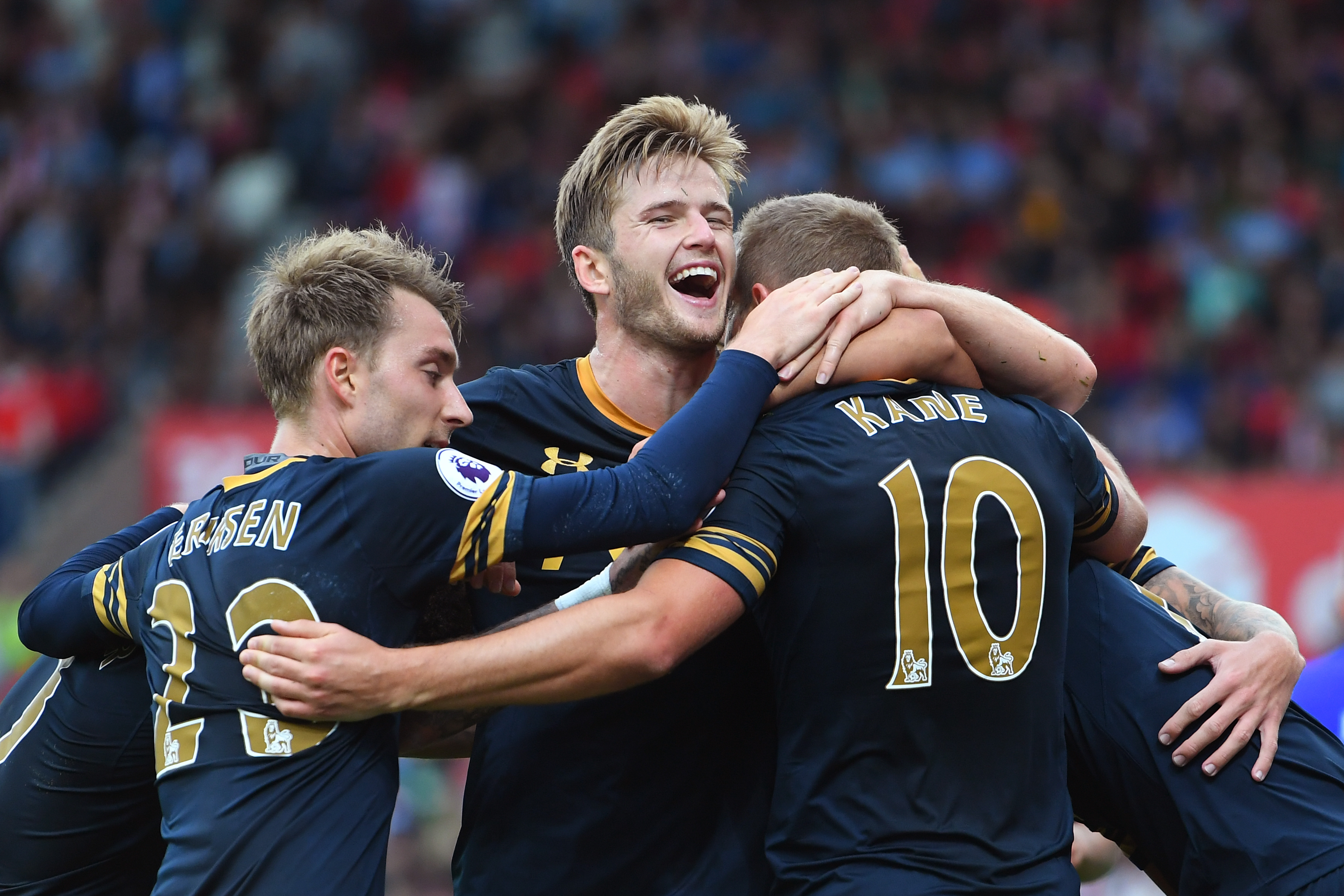 These five Tottenham stars have a lot to prove against Monaco
Tottenham will enter Champions League competition against Monaco on Wednesday without a ton of players with meaningful experience in the competition. That means a lot of Spurs will have a lot to prove on Europe's grandest stage this week.
Part of Mauricio Pochettino's challenge this week will be keeping everyone's ego in check ahead of the match. Each member of his squad is going to desperately want to put on a show in front of the worldwide audience. He'll have to work hard to make sure each member of the squad focuses on doing their job for the greater good.
Despite his best efforts, some players are still going to feel pressure to do "more than their share" against Monaco. In particular, some of the club's longer-tenured players are going to want to show everyone they've been good enough for Champions League football all along.
Read on to discover the five Tottenham stars who have the most riding on Wednesday's Champions League opener.
5. Hugo Lloris
The French keeper has a lot to prove on Wednesday as a result of his Spurs captaincy. There's no question he has the personal ability to play at the highest level, but can he lead Tottenham to glory on such a grand scale?
In truth, there's nothing Lloris can do at this point to really change his team's level of preparation for the match. Sure, he can have some last-minute talks with some of the club's younger players, but he's been preparing this team for Champions League football for years.
When he steps on the pitch at Wembley against Monaco, many Spurs fans will feel immense pride that the club have finally validated Lloris' belief in Tottenham. He's had many opportunities to leave in search of Champions League football, but on Wednesday his faith in the club will be fully repaid. Now we'll see if he can lead Tottenham to Champions League glory.
4. Christian Eriksen
Tottenham's Danish superstar got off to a slow start for Spurs this season, but he exploded with a masterful performance at Stoke on Saturday. The pressure will be on Eriksen to build on that showing against Monaco.
Fortunately for the classy midfielder, this won't be his first foray into Champions League football. He's competed in the competition before for Ajax, but this will be his first time in the competition as a Spur. That means things will be different.
Ajax were largely happy to be in the competition. Tottenham will be desperate to advance out of the group stage. That will put Eriksen's play under a very different microscope.
Every Spurs fan knows that Eriksen's play can run hot and cold based on his mental disposition. Tottenham need him at the top of his game to progress out of the Group Stage.
3. Dele Alli
Dele Alli is only 20-years-old, but he's already feeling the pressure to show well on football's biggest stage. Look for the English midfielder to try desperately to erase the taste of his Euro performance with a stellar Champions League display.
I have a sneaky suspicion that Alli might shine brighter than any other Spur on the big stage. His creativity with the ball at his feet is perfect for Champions League football. The large Wembley pitch also lends itself to provide him more space to maneuver.
Get the FanSided App
The important thing for Alli is that he can't try to do too much, too soon. If he lets the game come to him in the early moments, it should be a good 90 minutes for him. If he overdoes it early, he may not last the full match.
Alli's ability to produce moments of great quality will be crucial for Tottenham as the competition progresses. Spurs fans can breathe a little easier if Alli gets off to a good start against Monaco.
2. Mousa Dembele
No Tottenham player will enter Wednesday's match more rested than midfielder Mousa Dembele. The Belgian will presumably make his first appearance of the season against Monaco. He's missed the club's first four matches of the year due to suspension.
Much has been written about how difficult Tottenham are to beat with Dembele in the lineup. The opener against Monaco isn't about avoiding defeat though, it's about Spurs grabbing three points in their first Champions League match.
Dembele's ability to drive the ball forward from deep in the midfield will be key for the club. He's the only Tottenham midfielder with that sort of ability, and the need for it only becomes magnified against high-quality competition.
Dembele doesn't need to run the match from the midfield, but he does need to help the club's attackers receive the ball in dangerous areas. He'll have a lot of ground to cover at Wembley, and he should flourish as a result.
1. Harry Kane
Tottenham's star striker ended his goal drought against Stoke, but it still wasn't a great performance. Kane will need to play much better against Monaco to really build momentum.
Like Alli, he'll also want to use the occasion of Champions League competition to exorcise his Euro demons. If he can score a goal or two against Monaco, many fans will forget all about his corner kicks in France this summer.
Kane is clearly one of the biggest reasons that Spurs even find themselves in the competition. His terrific form last season powered Tottenham to their third place Premier League finish. Curiously, Tottenham have gotten off to a solid start in league play this season without any large contributions from their centre forward.
Kane will enter the Monaco match a little more well-rested than normal. He didn't have to play all 90 minutes against Stoke. Look for that 20 or so minutes of rest to allow Kane to run his socks off during Wednesday's match.
This article originally appeared on