5 players Manchester United could sell in January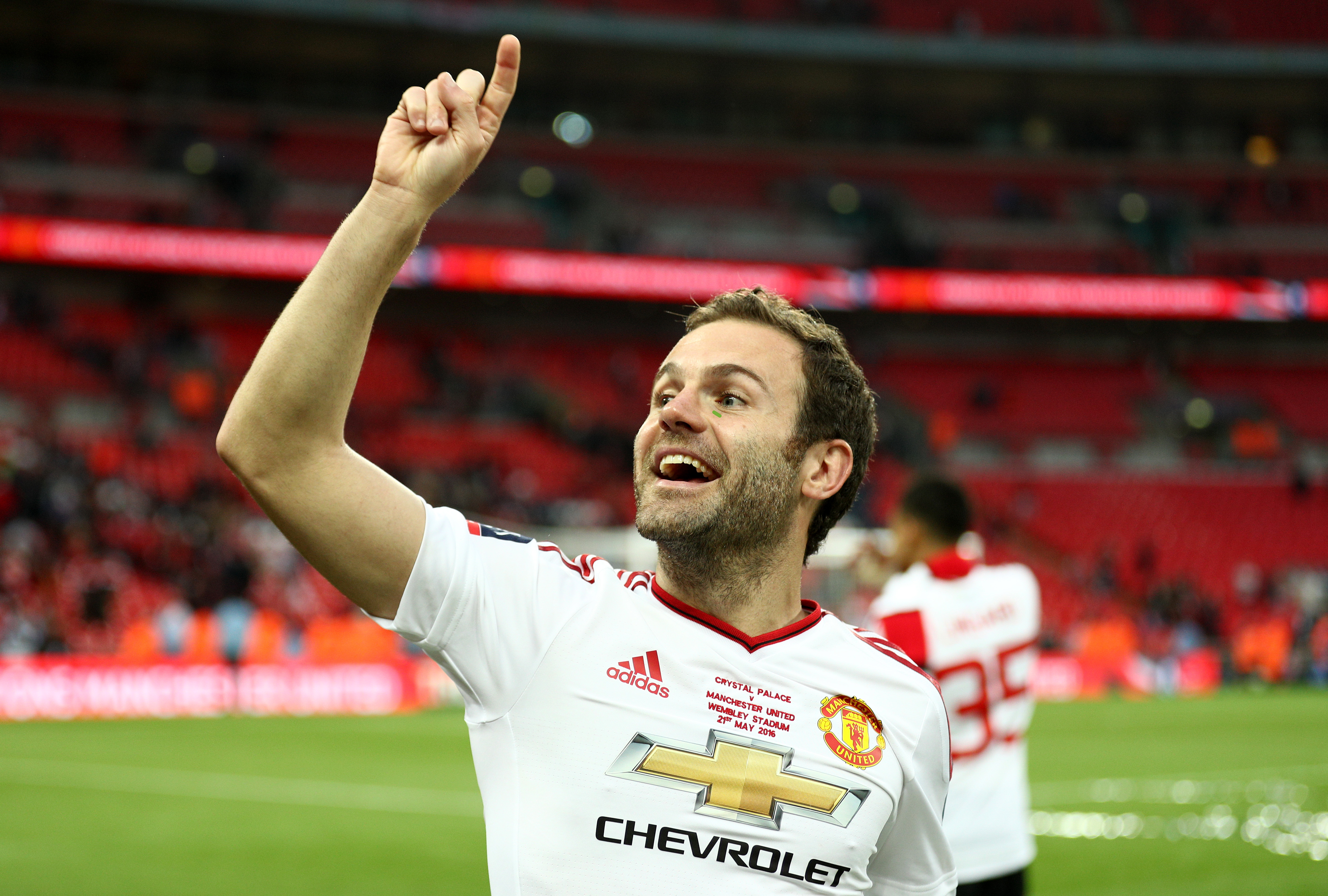 Manchester United will need to offload some stars in January
The transfer rumor mill is already churning with reports of which stars Manchester United will try to sign in January. If Jose Mourinho's club are going to bring in big-time talent, they're going to need to sell some stars to make room for the new additions.
It's not as if Mourinho is opposed to selling big names either. There aren't many names on the United squad list that should consider themselves safe with The Special One. Even the most accomplished international stars can fall out of favor with the fickle manager.
As a result, it's only natural to speculate on who United might be willing to part with come January. Note, that I'm only going to discuss players who have a chance to make an impact with the club in this piece. In other words, I'm not going to list Bastian Schweinsteiger because it's obvious he has no future at Old Trafford.
Some of the other names might surprise you though. Read on to discover five Manchester United stars who may be jettisoned in January.
5. Memphis Depay
The young winger has only made one substitute appearance so far for Mourinho, which means he's certainly eligible to be sold in January. He won't leave without a significant transfer offer, but there are still plenty of clubs out there who believe in Memphis' talent.
If we're honest with ourselves, Memphis isn't at all a Mourinho type player. Firstly, he's a young, unproven player trying to make a mark for a manager who clearly prefers veterans. Secondly, he is an attacking player with a questionable defensive work rate. That deficiency won't endear him to his manager.
That's why many pundits, myself included, thought Memphis would leave this summer. Instead, Mourinho opted to keep him. That may have just been an effort to silence critics who claimed he wouldn't bring through young talent at the club.
No matter what his motivation, Memphis isn't going to play a big role at United this year. If they plan on bringing in even more attacking talent this January, he'll be shipped out to make room.
4. Daley Blind
Unlike Memphis, Daley Blind has enjoyed plenty of time under Jose Mourinho. Why then, might he be a candidate for the club to sell in January?
My speculation here is a product of United's interest in other high-profile defenders. They've been heavily linked with Raphael Varane and Fabinho even after the close of the summer window. If Mourinho intends to bring a player like Varane in, it's going to mean Blind takes a huge cut in playing time.
Get the FanSided App
It's possible that Blind could stay as a valuable substitute, but I don't believe he'll be willing to serve in that capacity. He's clearly shown the ability to be an above average Premier League starter. There are quite a few big clubs in Europe who'd be happy to put him in their starting XI every week.
It's more likely that Blind will be sold next summer, but don't rule out a January move. If United successfully land a couple of their top defensive targets, he could quickly be crowded out of the rotation.
3. Ander Herrera
It's time that we face facts. Ander Herrera is just an average Premier League player. He shows tantalizing talent upon occasion, but he lacks the consistency to really thrive at a club on United's level.
There's some argument that he should be kept due to his versatility, but United can afford to buy top-notch substitutes at every spot on the pitch. There's just no room for this jack of all trades, master of none at Old Trafford.
It's worth mentioning that he has started one game, and appeared as a sub on one occasion already under Mourinho. It would be unfair to say that he's been frozen out of the squad already. I just think things are clearly headed in that direction.
Herrera just isn't good enough to be on the pitch with midfielders as talented as Paul Pogba and Anthony Martial. That's why he's going to find a club more commensurate with his level in January.
2. Morgan Schneiderlin
This is the first player on the list who I believe United would be wise to keep. The French midfielder clearly hasn't played his best football at Old Trafford, but his talent is just too much to ignore.
In fact, I believe Schneiderlin should be starting beside Pogba in Mourinho's double-pivot. Inexplicably, the manager prefers Marouane Fellaini instead.
Tottenham tried to steal him away on Deadline Day, but Mourinho opted to keep him for Europa League fixtures. That's a pretty serious insult to a player with Schneiderlin's ability. I can't see him being content with that role for an entire season.
If the French international can't take Fellaini's starting spot before January, things are going to have to change. Schneiderlin will want a move away to secure regular playing time, and United will likely be looking to purchase a world-class partner for Pogba.
1. Juan Mata
When Jose Mourinho was named United manager, most expected Juan Mata to quickly leave the club. The conflict between the two men has been significant, and well-documented.
Whether or not you believe Mourinho is right about Mata being a luxury player, it's pretty obvious the two aren't going to thrive working with one another. United will certainly choose to back their new manager over their aging midfielder.
Strangely, the Spaniard has started all three Premier League matches this season. That might convince some that Mata has a future at the club, but they shouldn't be fooled. Mata's lack of athleticism and work rate will be blamed as soon as United runs into a rough patch of form.
Fortunately for Mata, his play as of late has reestablished a great deal of his transfer value. If he can keep it up, he'll have no shortage of suitors once the winter window opens.
This article originally appeared on