3 reasons Mario Balotelli can revitalize his career with Nice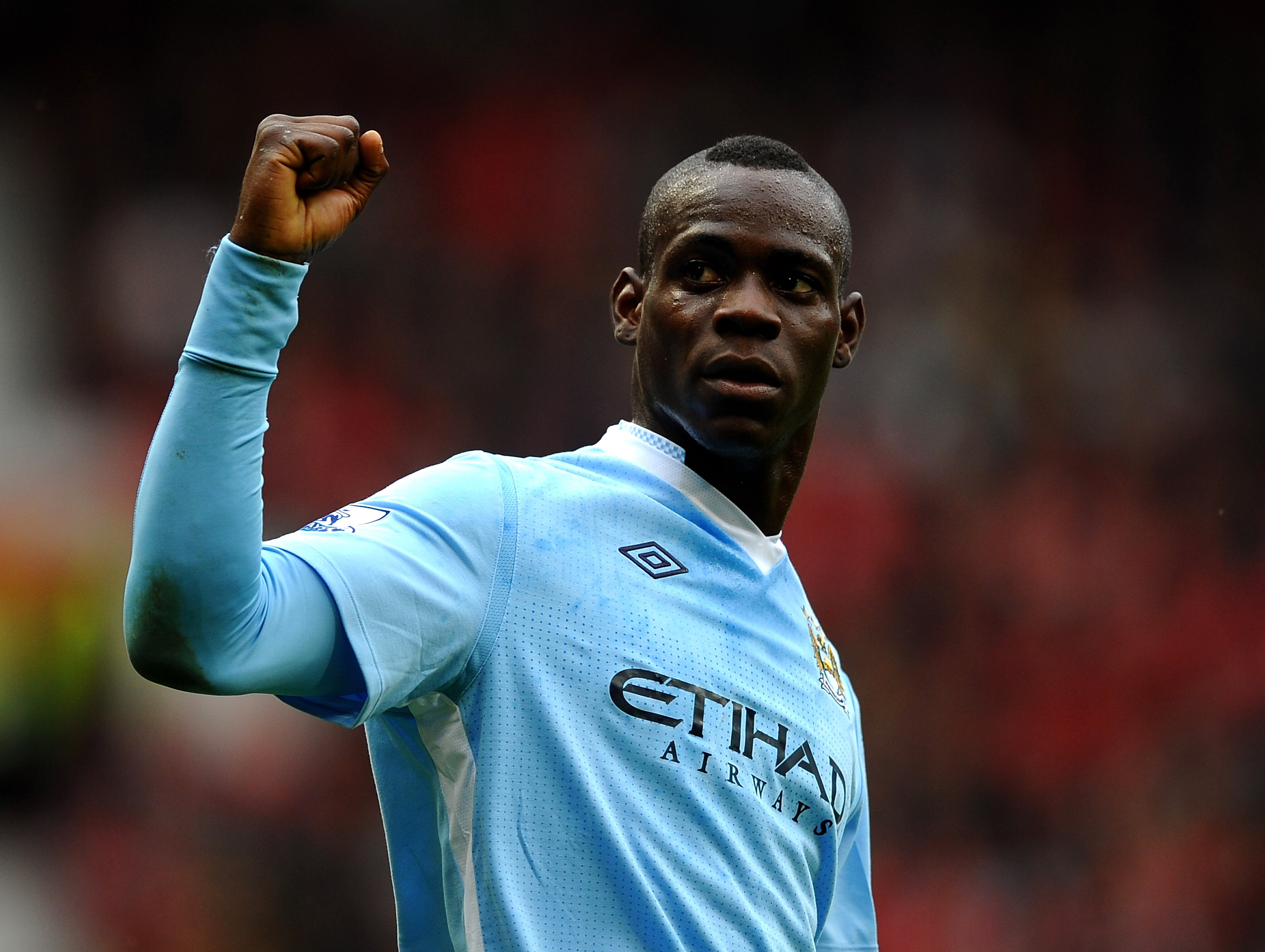 From continental champion to class clown, Mario Balotelli has always been a confounding player, equal parts inspiring and infuriating. With his career at a low point, a transfer to France could be just what he needs.
Excessively eccentric, exceptionally skilled, and uncommonly confident, Mario Balotelli has already lived more lives at age 26 than most of us could in a century. The Italian striker was a Champions League winner by the age of 20, a marvelous talent whose explosiveness on the ball inspired fans everywhere. He has won four league titles across two countries and was a major part of Italy's surprising run to the final at Euro 2012.
Even casting his prodigious talent aside, Balotelli was a notable figure in European soccer around the turn of the decade due to his colorful character and nonconformist personality. Among many other folklorish tales, Balotelli fought his manager in training, wandered into a high school simply to use the bathroom, and became a fireworks safety spokesman just after he was caught shooting fireworks out of his hotel window.
Balotelli has a way of wearing out his welcome, and though his scoring touch has been reason enough to keep him around in the past, he has hit a lull in recent seasons. French club Nice is the latest in a long line of suitors across Europe, having agreed to a deal to take Balotelli from Liverpool. Despite his recent dry spell, Nice are willing to take a chance on the Italian, signing him on a free transfer.
Here are three reasons why Mario Balotelli's move to Nice could revitalize his once-promising career.
3. Nice needs a target man
Balotelli, who scored 12 or more goals in three consecutive seasons from 2011-2014 for Manchester City and AC Milan, has usually been able to find his way to goal, with his time at Liverpool being the stark exception. Between his poor form and the output of players like Roberto Firmino, Christian Benteke and Philippe Coutinho, Balotelli was never quite able to find a definite spot in the Liverpool starting eleven.
After finishing fourth in the Ligue 1 table last season, while generating the third-most goals of any team, Nice lost its two leading scorers when Hatem Ben-Arfa and Valere Germain departed for Paris Saint-Germain and Monaco, respectively. Because both Ben-Arfa and Germain ranked in the top 10 leading scorers in France a year ago, someone is going to have to step up to replace their combined production.
If he can return to his stellar form, which was previously the norm rather than the exception, Mario Balotelli can be the scorer Nice needs.
2. Balotelli has stayed out of the spotlight
Throughout his exile from Liverpool, Balotelli managed to largely avoid making the befuddling, if comical, off-the-field mistakes of his past. As much fun as it is to hear about him breaking into a women's prison just to explore or driving around Manchester handing out cash, Balotelli had as much a knack for creating distractions as he did for creating goal-scoring opportunities.
Arguably the worst thing the striker has done this year is crash a wedding and pose for pictures, which is far more saintly than sinful. Perhaps it speaks to a growing maturity within Balotelli that he has avoided headlines and tabloids in recent years. Nothing coaxes a professional athlete to return to form quite like being roundly ignored by the media.
1. Balotelli is still young, yet experienced
Looking at his CV, it's truly astonishing to think that Mario Balotelli is still only 26 years old. For a target man with the nose for goal that he has, that is a golden age, one right in the middle of his physical prime. A player who exhibited preternatural skill from his late teens onward, Balotelli certainly has the acumen to be able to produce, as was evident before he left AC Milan in the summer of 2014.
At nearly every stop in his senior career prior to joining Liverpool, Balotelli was able to contribute to a winning side and be a shining light in collections of intercontinental talent. Though fans have often criticized him for being selfish and egotistical, an accusation which is not entirely unfounded, even Super Mario found a way to be charitable on the pitch when his team needed it the most: the only Premier League assist of his career was a pass which led to Sergio Aguero's title-winning goal in 2012, ending a 44-year championship drought for Manchester City.
Having a player like Mario Balotelli could end up creating headaches for Nice manager Lucien Favre, but taking the chance on him could also reap rewards. Balotelli's combination of age, skill set and experience at the highest levels of European soccer could propel Les Aiglons in their quest to claim the Ligue 1 title for the first time in 55 years.
This article originally appeared on