3 reasons David Luiz's return to Chelsea will work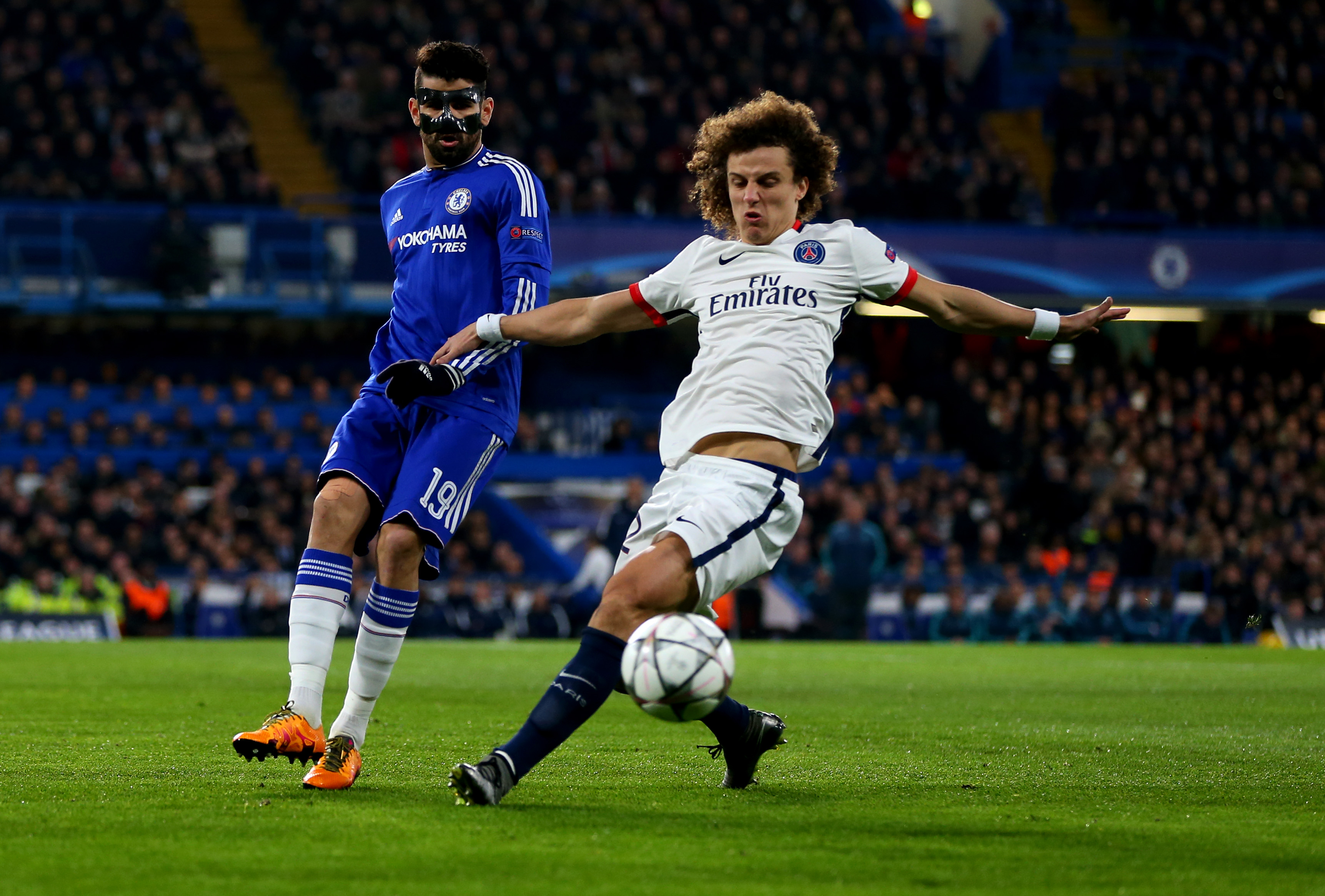 Chelsea have reportedly agreed to a deal with PSG that will bring David Luiz back to Stamford Bridge. This is not the complete disaster it might appear.
Even after signing left back Marcos Alonso from Fiorentina for a reported £23 million, Chelsea are struggling on the back line. John Terry is 35 and not nearly the brutish stalwart he used to be. Gary Cahill and Branislav Ivanovic are both on the wrong side of 30 as well, with each having missed time due to injuries this calendar year. Promising 21-year-old defender Kurt Zouma continues to recover from a knee injury suffered in the summer.
In what is certain to be a contentious move, the Blues have agreed to bring David Luiz back into the fold for a reported £32 million, two years after letting him go to PSG. Though the end of his first stint with Chelsea was fraught with frustration over his seeming indifference toward the club and a general sense that he never quite fulfilled his potential, Luiz was always a better player than many fans were willing to admit.
Here are three reasons why Luiz's return could help the Blues in their quest for the Premier League title.
3. Luiz is a proven winner
Upon his arrival to Stamford Bridge in 2011, Luiz had an immediate impact, earning Man of the Match honors in his first start and scoring goals against both Manchester clubs in the same month.
He played a huge role in Chelsea's Champions League triumph in 2012, scoring several key goals, including in the penalty shootout against Barcelona which saw the London club go through to the final. Luiz was also a major player in Chelsea's FA Cup triumph that year as well as their Europa League title the following season.
In his first season after moving to PSG, the Brazilian helped his new club win an insane four trophies, a feat they repeated the following year. Additionally, in 2015, he scored against his former club, knocking Chelsea out in the Champions League round of 16.
With Brazil, Luiz was a Confederations Cup winner, starting all games and eventually knocking off Spain, who at the time were at the tail end of their eight-year period of international dominance.
Both for club and country, Luiz has displayed a fearlessness bordering on recklessness at times, though mostly to his team's benefit. He never hesitates to take a penalty and welcomes the challenge of closing off passing lanes in front of goal.
Though Chelsea have the benefit of several experienced players to lead their core group of players, Luiz is still in his prime. He also has experience playing outside of England, an increasingly advantageous trait in Champions League play.
2. Luiz has proven durability
Perhaps the biggest challenge for Chelsea's current squad will be staying healthy and match fit, particularly for the thin line of aging defenders. In order for his lineup selections to be sustainable, Antonio Conte was going to have to get creative.
Luiz has played more than 20 games per league season in five out of seven seasons since 2009, accumulating more than 34 appearances across all competitions in six of those seasons. With Ivanovic's injury concerns, and Terry easing ever-so-slightly into more of a player-manager role, the Blues will need heady consistency to lead from the back.
That Luiz is consistent will also prove a boon given his versatility. He can slide into a holding midfield role effortlessly and even takes it upon himself to move into attack on occasion.
1. Antonio Conte is not Jose Mourinho
Though he occasionally flashes a fiery temper and can take his players to task, manager Antonio Conte is much more flexible in his style than former Chelsea boss Jose Mourinho ever was. What Conte recognizes is what Mourinho would be loathe to admit: that Chelsea need a player like Luiz in order to succeed.
"Falling out of favor" is a phrase used to apply to so many players across Europe under Jose Mourinho that it long ago lost any practical meaning. Luiz made his fewest appearances with Chelsea in the lone full season he was playing under Mourinho, and was more often deployed as a defensive midfielder than as a center back, his preferred position.
Conte knows better than to be so rigid, particularly with the current state of his defense. Luiz is a dependable, reliable presence, one who has enjoyed success at both the club and international levels. His return to Chelsea could prove to be just the guiding force they need.
This article originally appeared on