3 Key Takeaways: Manchester City Defeat Borussia Monchengladbach 4-0 in UCL Opener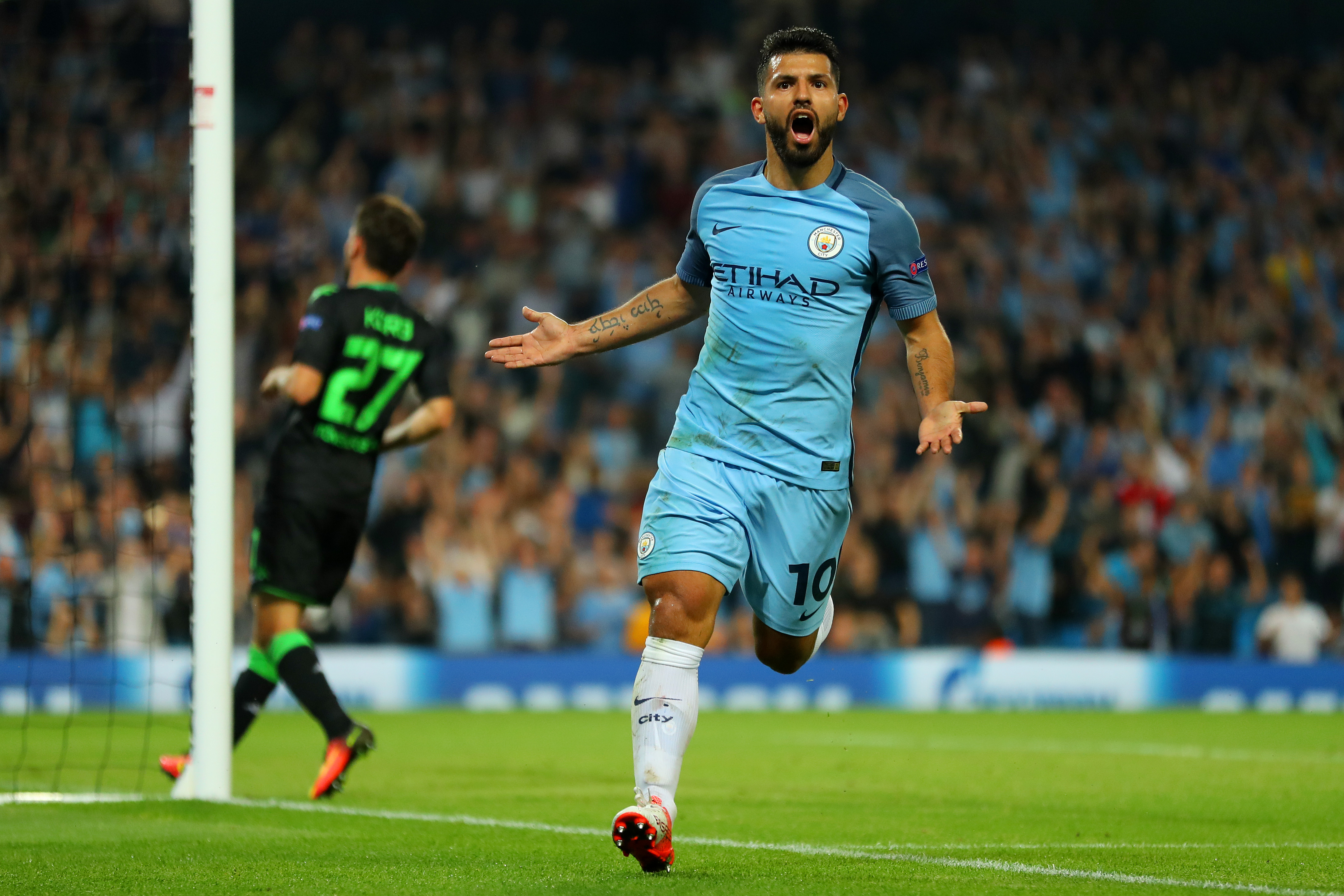 After torrential rain postponed their originally scheduled match yesterday, Manchester City dominated Borussia Monchengladbach 4-0 in their UEFA Champions League Group C opener on Wednesday. 
Pep Guardiola's side came into Wednesday's match on high spirits after defeating Manchester United 2-1 in the 172nd Manchester Derby on Saturday. The victory kept them in the top spot in the Barclays Premier League.
Rain postponed their originally scheduled Champions League opener on Tuesday against German opponents Borussia Monchengladbach.
Even with an extra day off, Guardiola stuck with the same starting 11 he originally had named for Tuesday. Sergio Aguero returned up top after missing out on Saturday's derby due to a suspension. One new name was Ilkay Gundogan who made his City debut after missing out the beginning of the campaign due to injury.
It didn't take long for the hosts to get going as Aguero gave City a 1-0 lead from Aleksandar Kolarov's cross eight minutes in. The Argentine hammered home from close range into the top left corner.
Gundogan made a huge first impression, winning penalty in the 27th minute which Aguero slotted past Gladbach keeper Yann Sommer to make it 2-0. Throughout the first half, City seemed to be in full attack while Gladbach tried to gain possession of their own.
Aguero would finish off his hat-trick in the 77th minute after slotting home Raheem Sterling's through-ball assist. It gave Aguero his sixth goal of the Champions League, and ninth in all competitions.
The forward got a standing ovation after being subbed off in the 83rd minute for Kelechi Iheanacho, who scored the winner at Old Trafford four days prior.
The Nigerian stamped the scoreline at 4-0 after stroking home Leroy Sane's assist for a dominant home victory in front of roughly 32,000 fans according to BBC Sport.  City currently sit second in Group C after the victory, due to goal differential.
It was a classy performance by Guardiola's men after racking up 56% of possession, and 11 shots on target. Yann Sommer made seven saves for Gladbach, while Claudio Bravo was only called into action once.
Want your voice heard? Join the Man City Square team!
After watching the game, here are my three key takeaways from Manchester City's 4-0 victory.
1.) Back-four did a great job stopping a potentially dangerous offense.
Borussia Monchengladbach cruised their way into the Champions League group stage after mowing down Swiss-side Young Boys 9-2 on aggregate. However, tonight looked nothing like that side that advanced three weeks ago. Manchester City's back-line of Pablo Zabaleta, Nicolas Otamendi, John Stones, and Aleksandar Kolarov did a great job of keeping tabs on Raffael, Andre Hahn, Thorgan Hazard, and Lars Stindl for the majority of the match. After Manchester City caught a lot of stick last season for sloppy defending at times, it seems that the defending is one of the strengths of the team this season.
2.) Sergio Aguero rejoins the squad and does what he does best; score!
After being handed a three-match suspension for elbowing West Ham's Winston Reid on August 31st, Sergio Aguero was forced to miss the Manchester Derby last Saturday. Questions were raised about whether or not Guardiola would start youngster Kelechi Iheanacho up-top. Sure enough the Nigerian started and earned the game-winning goal at Old Trafford. Aguero was able to start in European fixtures which allowed him to play this afternoon, and boy did he come back with a vengeance. He is scoring goals in England and Europe at an alarming rate and could be a huge focal point if City want to go far in the title race and Champions League.
3.) After a shaky first start, Claudio Bravo looked much calmer in goal.
After Manchester City sent out Joe Hart on loan, and brought in Claudio Bravo, many believed Guardiola had the keeper he wanted. However, after Bravo's first half mistake on Saturday allowed to Zlatan Ibrahimovic's goal, the Chilean was quickly put under scrutiny. Wednesday, he was only forced to make one save and was very rarely challenged by Gladbach's offensive threats. Bravo is a top goalkeeper no doubt and to see him given little to do must be better for his nerves after Saturday's blunder. Willy Caballero is a proven starter when needed, but Bravo is City's man in-goal for the long-run.
After their dominating performance on Wednesday, Manchester City will quickly turn around and host A.F.C. Bournemouth in Premier League play at the Etihad on Saturday. Their next match in the Champions League group-stage will be on September 28th at Scottish-side Celtic.
More from Man City Square
This article originally appeared on