The Daily Show's Trevor Noah is a huge NYCFC fan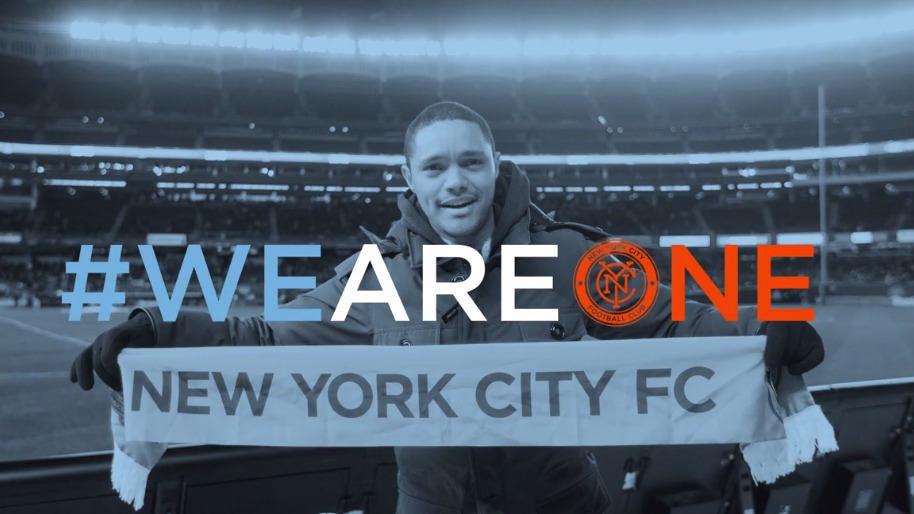 The Daily Show's new host Trevor Noah has made his MLS allegiance clear. He's a big NYCFC fan.
It's not really surprising that the New York resident would pick a local team, but he seems to have more invested than just a passing fancy.
The South African comedian shared his love for NYCFC and his buddy Mix Diskerud. Not to mention rattling off a few of the newer players and his thoughts on their play so far this season.
"I'm going to be here… as many times as I can, I'll be here"@TheDailyShow Host @Trevornoah talks #NYCFC pic.twitter.com/kMYO2TWDSF

— New York City FC (@NYCFC) April 12, 2016
Noah is not afraid to tackle soccer in America. Last week, The Daily Show did a segment skewering U.S. Soccer for their fight with the women's national team over equal pay.
Sexism on the Soccer Field- – Video Clip | Comedy Central
As for Noah's team loyalties, NYCFC doesn't look like it has too much competition. In 2013 he responded to some fans asking about his favorite club.
I only support my fantasy team! RT @deanwybrow15: @Trevornoah What soccer team do you support??

— Trevor Noah (@Trevornoah) September 4, 2013
He might have to come up with a better answer after this public display of support.