Mordovia Arena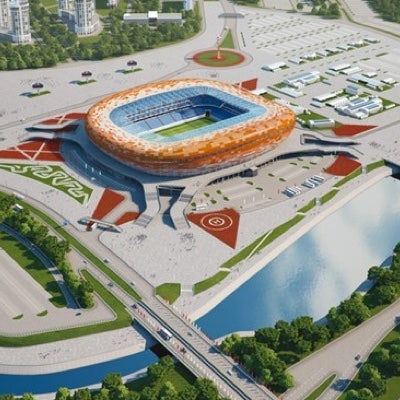 Built:
New Stadium
Capacity:
44,442
Home Team:
FC Mordovia
Work on Mordovia Arena began in 2010, in the centre of the city, on the bank of the Insar river.
The stadium has been designed in the shape of an oval. Its bright range of colours honours the distinctive colour palette of Mordovia's arts and crafts.
After the 2018 FIFA World Cup Russia™, some of the stadium's temporary structures will be demolished. The space vacated will be used for indoor volleyball, basketball or tennis courts. The stadium will be home to FC Mordovia, which is currently playing in the Russian second tier.
---
ABOUT SARANSK
Founded: 1641
Population: 307,000
Altitude: 156 m
Distance to Moscow: 650 km
Located in central Russia, Saransk is the capital of the Republic of Mordovia and the area where all Finno-Ugric nations began. It is one of the most pleasant cities in Russia, regularly scoring high in the 'All-Russia City Competition' in recent years.
This relatively small city is actively promoting sports and has commenced construction of a new, state-of-the-art 40,000-seat football stadium. Mordovia's athletes take part in more than 100 world, European and national competitions each year.
Modern Mordovia carefully protects the unique languages and cultures of the Moksha and Erzya ethnic groups, who have inhabited the area for centuries. They belong to the Finno-Ugrian group, along with the Hungarians, Finns, Estonians and others. Saransk is a frequent venue for ethnographic and folklore festivals aimed at preserving national identity, culture and customs.