Luzhniki Stadium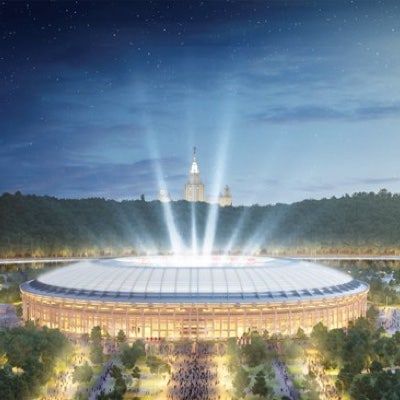 Built:
1956
Capacity:
81,006
Home Team:
Russia
Luzhniki Stadium is located at the centre of Moscow's 145-hectare Olympic complex, one of the largest sports complexes in the world.
Luzhniki Stadium will be the main venue and the heart of the 2018 FIFA World Cup Russia™ tournament, used for the Opening Match, a semi-final and the Final. The Luzhniki sports complex stretches along the Moscow River and lies opposite the beautiful Vorob'evy Hills Natural Park. The majestic Moscow State University observation area overlooks the stadium.
---
ABOUT MOSCOW
Founded: 1147
Population: 12.3 million
Altitude: 167 m

Founded in the 12th century, Moscow is the capital of the Russian Federation and one of the most renowned and fascinating cities in the world. It is a dynamic metropolis showcasing some of the world's best shopping, nightlife, restaurants and culture. Moscow welcomes over four million tourists each year.
Home to over 130 nationalities and 11 million residents, Moscow is served by three international airports and the world's second busiest underground system.
The city is renowned for its beautiful architecture and iconic cultural landmarks such as the Bolshoi Theatre, the Kremlin, the Pushkin Fine Arts Museum and the Tretyakov Gallery, to name but a few.
Moscow is also home to three UNESCO World Heritage sites, including the Kremlin and Red Square. The colourful St Basil's Cathedral on Red Square is the symbol of both Moscow and Russia.