Yasmani Grandal to host Masq Madness Masquerade Ball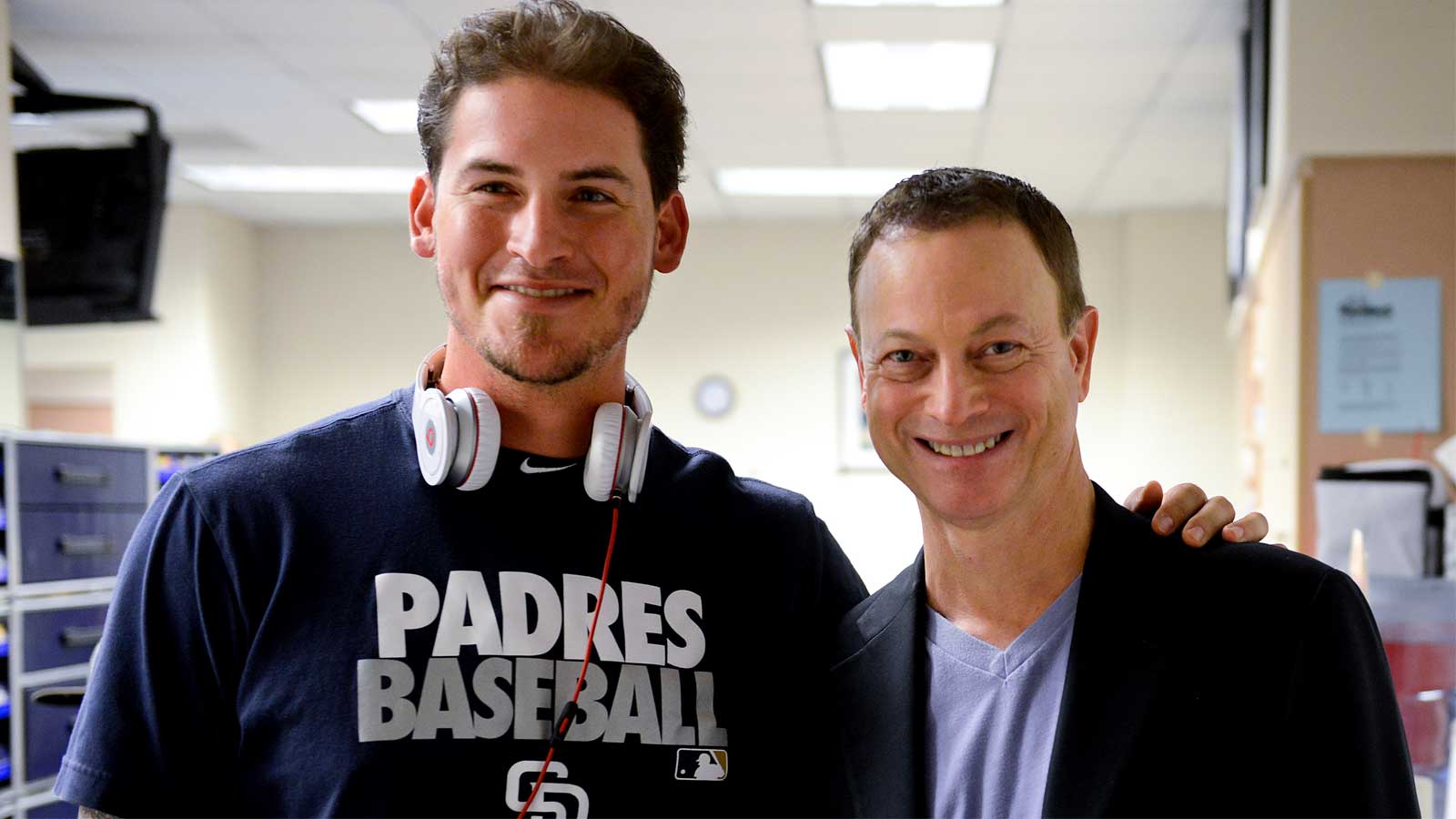 Yasmani Grandal of the San Diego Padres and ALTITUDE Sky Lounge at San Diego Marriott Gaslamp Quarter to Host Masq Madness Masquerade Ball
(SAN DIEGO) August 1, 2014 – ALTITTUDE Sky Lounge at the San Diego Marriott Gaslamp Quarter, along with Yasmani Grandal, catcher for the San Diego Padres, will host Masq Madness, a glamourous black tie affair, on Saturday, August 30th beginning at 9 p.m. Proceeds from this enchanting event will benefit the Gary Sinise Foundation.
"I wanted to give back to the large military population of San Diego because they are such great fans and have sacrificed so much for our country," said Yasmani Grandal. "It gives me great satisfaction knowing that the Gary Sinise Foundation is helping wounded veterans and their families within the community of San Diego."
Guests will enjoy a night of mystery and secrets as they dance into the night under the concealment of an elegant mask. The event will include appearances by Yasmani Grandal as well as a silent auction of prestigious items to benefit the Gary Sinise Foundation. Cocktails will be flowing throughout the night as guests indulge in array of hor d'oeuvres and decadent desserts.
"This masquerade ball will be the black tie affair of the season," said Jim Durbin, general manager of San Diego Marriott Gaslamp Quarter. "We are thrilled to be hosting this event with Yasmani Grandal and raising money for a great cause."
Tickets to Masq Madness are available to guests 21+ and are priced at $130, which includes two complimentary cocktails, hor d'oeuvres and a decadent dessert bar. Tickets can be purchased online at www.MasqMadness.com.
Individuals also have the opportunity to purchase Masq Madness VIP Sponsorship Packages starting at $750. These packages include tickets, placement of company logo on website and invitation, unlimited cocktails, hors d'oeuvres and dessert bar as well as a one-on-one meet and greet with Yasmani Grandal.
Partygoers can also reserve a room at the San Diego Marriott Gaslamp Quarter at www.sandiegogaslamphotel.com.
About ALTITUDE Sky Lounge
At 22 stories above street level, ALTITUDE Sky Lounge is the West Coast's highest open-air bar and a defining feature of the award-winning San Diego Marriott Gaslamp Quarter hotel. With panoramic views of the city and San Diego Bay as well as a bird's eye view of PETCO Park, ALTITUDE Sky Lounge is a destination for signature cocktails and modern, casual fare in a relaxed environment sought after by in-the-know locals and tourists. Accolades include Travel + Leisure's "America's Top 30 Outdoor Bars," Conde Nast Traveler's "Top 25 Best Bars in the World," Sunset's "Top 10 Rooftop Bars in the West." ALTITUDE Sky Lounge is located at 660 K Street, San Diego, Calif. 92101 and via telephone at (619) 696-0234. Visit ALTITUDE Sky Lounge online at www.sandiegogaslamphotel.com/nightlife/altitude and socialize on Facebook, Twitter and Instagram.