Padres host Mets to start second half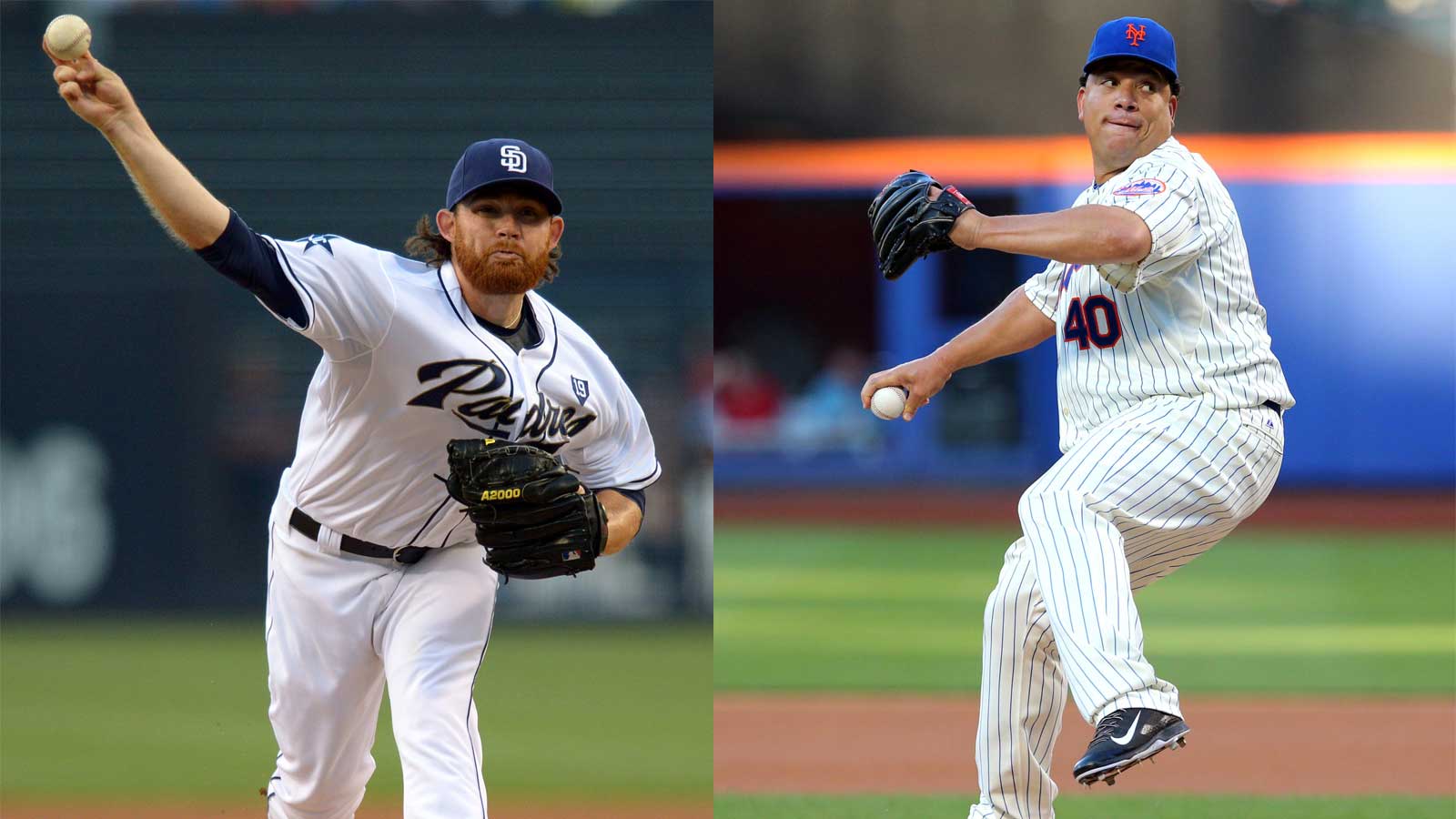 While the New York Mets are looking to pick up where they left off, that's certainly not the case when it comes to Bartolo Colon.
Colon will try to shake off his early-inning issues Friday night against the San Diego Padres in his first appearance at pitcher-friendly Petco Park.
New York (45-50) had dropped seven of eight before an 8-2 stretch leading into the All-Star break rekindled its outside postseason hopes. The Mets are in third place in the NL East, seven games back of Washington and Atlanta.
This three-game set in San Diego opens a 10-game trip that may determine whether the Mets remain in the hunt or unload players by the July 31 non-waiver trade deadline.
"A lot will depend on what happens over the next couple of weeks," general manager Sandy Alderson told MLB's official website. "I think there's no question our win-loss record needs to improve pretty significantly. When I talk about being close, I talk about (not just) the second half of this season, but going forward. So I think we have to be cognizant of that as well."
A strong outing from Colon (8-8, 3.99 ERA) could keep the Mets rolling or at least improve his trade value, but he needs to overcome his struggles in the opening inning.
The right-hander's 18 runs allowed in the first rank behind only Philadelphia's Kyle Kendrick (26) for most in the majors. They also tie him with Dwight Gooden (1993) and Paul Wilson ('96) for the most by a Mets pitcher at the All-Star break since 1974.
Colon's troubles have been highlighted over his last four starts, a stretch in which he's given up 11 runs in the opening inning while going 2-3 with a 3.65 ERA.
"Obviously, the first inning is very important," Colon said through an interpreter. "I'm just having a little trouble and I'm going to try to work to change it."
Colon has a 1.78 ERA while splitting four career starts against San Diego after allowing two runs in 7 1-3 innings of a 6-2 win June 13. This outing, though, will be his first at Petco, which leaves Minnesota's Target Field as the only current stadium where he's yet to pitch.
The Padres (41-54) own the lowest batting average in the majors (.214) and have been shut out 14 times – the most in baseball. They've shown few signs of improvement while losing seven of nine and failed to score in a pair of defeats to the Los Angeles Dodgers just before the break.
San Diego has been blanked in three straight three times, most recently July 5-7, 1976.
The offense may not need to provide much for Ian Kennedy (7-9, 3.47), who has allowed two runs with 22 strikeouts in 21 innings over his last three starts.
The right-hander was victimized by a punchless lineup Saturday, failing to earn a decision despite tossing eight scoreless innings in a 1-0 loss to the Dodgers.
"He's pitching great. He really had command of the outside corner to right-handed hitters," manager Bud Black said.
Kennedy, though, has lost his last two starts against the Mets, surrendering eight runs and four homers with 14 strikeouts over 10 innings.
New York slugger David Wright has gone 1 for 9 against Kennedy since 2011. Wright is also 4 for 27 with 11 strikeouts in his past seven visits to San Diego (41-54), but he was 10 for 20 with six RBIs in six games prior to the break.