FOX Sports San Diego announces Padres 2014 Television Schedule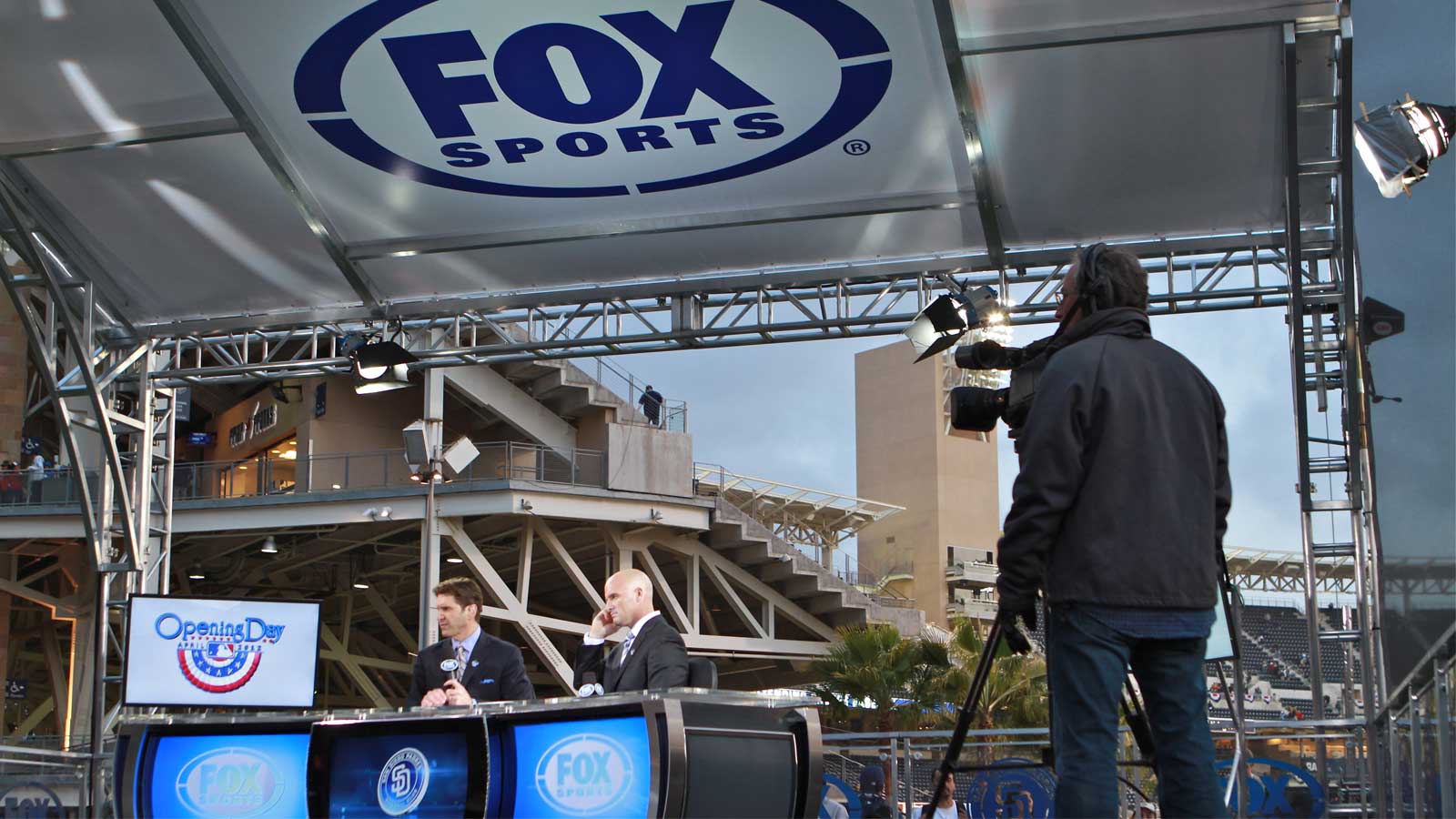 San Diego – FOX Sports San Diego (FSSD) today announced their 2014 San Diego Padres regular season television schedule. The schedule begins with Padres Opening Day on Tuesday, April 1 and includes 160 games, each accompanied by Padres Live pregame and/or postgame shows.
FOX Sports San Diego's live Padres Opening Day coverage on Tuesday, April 1 begins at 2:30 PM PST with an hour of Padres Live pregame coverage leading into the San Diego Padres vs. Los Angeles Dodgers game and followed by a half-hour Padres Live postgame show.
"Baseball returns, and for the first time ever, we're delighted to deliver every Padres game to every cable and satellite household in San Diego," said Henry Ford, Senior Vice President and General Manager, FOX Sports San Diego. "We've added new faces to join our veteran announce team and fans at home can expect that we'll debut new and exciting technology this year as well."
Hall of Fame broadcaster Dick Enberg and former Padres starting pitcher Mark Grant return to the FOX Sports San Diego booth providing play-by-play and color commentary during most live games alongside Kris Budden, joining the team this year as sideline reporter. Also returning to Padres Live pregame and postgame shows are host Mike Pomeranz and former Padres first baseman and the show's analyst Mark Sweeney. Additionally, Kate Osborne joins the team as sideline reporter and host of Padres POV, FSSD's weekly behind-the-scenes Padres show airing Fridays throughout the season.
2014 Padres Full-Season Schedule on FSSD
Additionally, FOX Sports San Diego announced plans to produce 100 San Diego Padres games live in Spanish, more than ever before. Once again returning to the booth for FOX Deportes San Diego will be long-time Spanish-language voice of the Padres Eduardo Ortega and former Padres catcher Carlos Hernandez.
The schedule, which will be announced in full at a later date, will include nearly all Padres home games, beginning with Opening Day on April 1, as well as various Padres road games. Spanish telecasts will be available on FOX Deportes San Diego throughout San Diego on Cox and Time Warner Cable. Games will also be available in Las Vegas on Cox.