Aztec Basketball with Steve Fisher Tune-In Info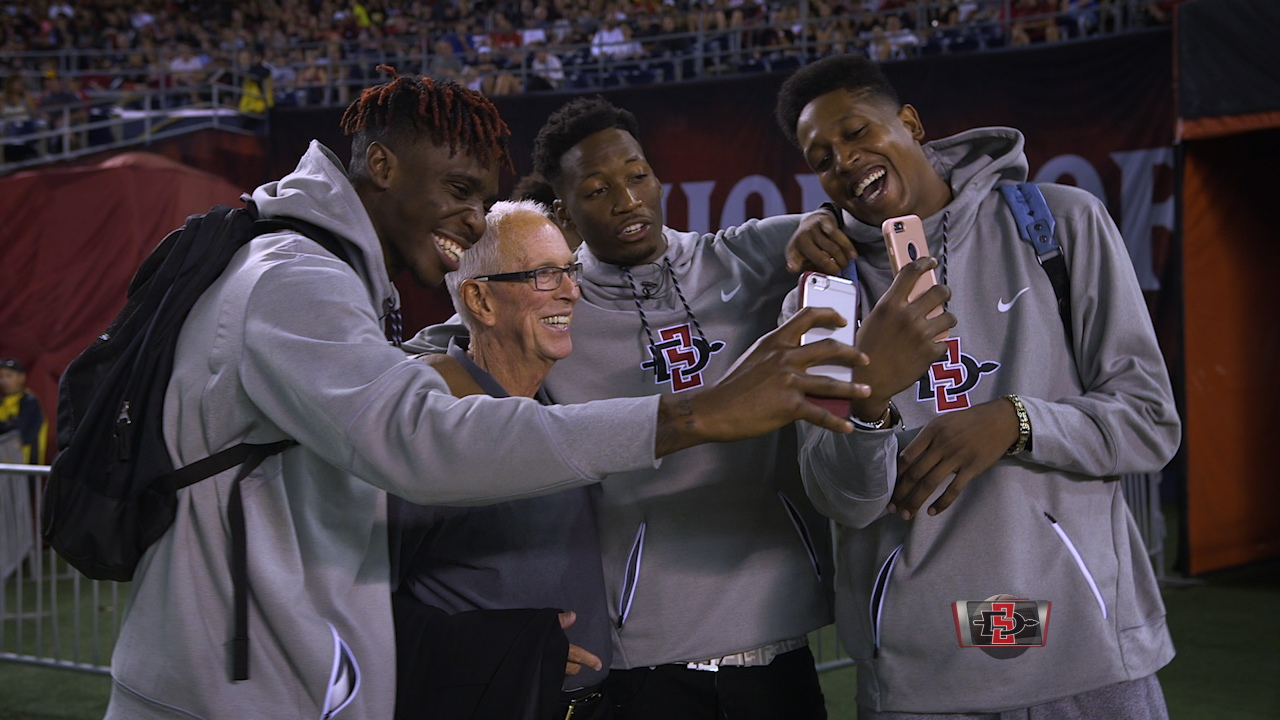 AZTEC BASKETBALL WITH STEVE FISHER TUNE-IN INFORMATION
Stay up to date with everything Aztec Basketball as Coach Steve Fisher goes over what it will take to have a winning season. From game previews to player insights, check back every week for details on what Fisher will be talking about during the show.
Next Episode: Tuesday, March 7th at 10:00 p.m. PT*
The Aztecs open the MW Conference Tournament on Wednesday against UNLV, get a bracket breakdown and insights on the week ahead.
Senior Dakarai Allen names his top three favorite moments on the mesa.
Get to know senior D'Erryl Williams.
Steve Fisher will give you an exclusive look inside the team's preparations for Las Vegas.
Replays*:
3/8 @ 8:00 a.m.
3/8 @ 8:30 p.m.
*All times are subject to change.