Aly Wagner: All Eyes on Us
FIFA Women's World Cup veteran and two-time Olympic gold medalist Aly Wagner is the lead game analyst for FOX Sports' coverage of the 2019 FIFA Women's World Cup France ™. Last summer, she made history as the first woman to call a men's World Cup on English-language television in the U.S.
She talks about her experience as a broadcaster, how she's preparing for this summer's tournament in France and previews the 2019 FIFA Women's World Cup™:
In less than one week, it's All Eyes on Us.
"Us" signifies the U.S. Women's National Team (U.S. WNT), poised to defend its 2015 championship when the 2019 FIFA Women's World Cup™ kicks off in France. For millions of American soccer fans, it's certainly all eyes on these women.
I know that as a player preparing for the world's biggest stage, so much goes into these next seven days. Hours of practice, training, nutrition, watching video, team bonding, self-reflection, nerves and anticipation. As a U.S. Women's National Team midfielder for 10 years and three World Cups, I vividly recall what transpired in the months and days leading up to the moment we charged onto the field to represent our country in the World Cup. Now, as a broadcaster, I relish watching these women check the same boxes as they head to France (albeit in much nicer digs!).
I, too, have developed a consistent work routine in these waning hours before my FOX Sports colleagues and I hit the air from France on June 7. I have been putting about 40 hours per week into poring over team rosters, examining the teams, their specific systems and personnel, their style of play and how they match up against certain opponents. While I already have a solid base for each squad, I also will pay close attention to the "send-off" friendlies, as those provide the opportunity to see the final roster pieces, including players who may not have been healthy before or squads that may not have shown their depth before. Once the last round of friendlies is in the books, we'll have a current, fresh glimpse into each squad as they enter the World Cup.
One of the key components of my prep work the past week has been building my rosters and boards I'll use for the various games. Those will be complete by the time I arrive in France, but I will continue to tweak them to reflect tournament occurrences.
Once in France, we all will work at a feverish, constant pace until we hit the air for our first game. It doesn't really let up after that, as there's always something to study, research and learn before every game or show. That intense cramming reminds me a bit of college finals, not only with the frenetic pace of study and preparation, but also in the fact we will be able to put 100% of our focus into the task at hand in France.
Whether a broadcaster, a player, a diehard fan or a casual one, everyone begins to ponder various World Cup storylines right about now. The FOX Sports team and I are no different.
As we kick off the tournament, one of the primary U.S. WNT storylines I'll be watching is how well the U.S. defense holds up. That has been a bit of a question mark thus far, so I'm curious as to how the U.S. women will withstand the heat. I don't expect they'll be significantly tested in the group stages, so once they get to Sweden and the knockout phases, I will hone in on their defensive performances.
A couple of U.S. players bear watching individually for various reasons. Alyssa Naeher as goalkeeper for the U.S. is a major storyline because an immense amount of pressure has been placed on her. Will she embrace the moment, or will the weight of the moment overwhelm her?
Alex Morgan wasn't at full strength in 2015, so will 2019 be the World Cup she owns and dominates the way Abby Wambach did?
Also on my radar is Sam Mewis and her potential role in France. It doesn't appear likely she will be listed among the starters when the tournament commences, but that could change in the knockout phases. Keep an eye on her.
In the bigger picture, I wonder how certain other national teams will fare. How will France manage the stress of the tournament as the host nation, in addition to having the most exciting and well-rounded squad in the tournament? All the pieces are in place to make a legitimate run at a championship.
England watched their men make a deep run in the tournament last year in Russia. They have a new manager in Phil Neville, who, while this marks his first head-coaching gig (and his first time coaching women), has united this team much like his counterpart, Gareth Southgate, did. Oh, and by the way, he changed their style of play, too.
Japan is such a young squad and is being built for the 2020 Summer Olympics in Tokyo. However, they are deceptively dangerous. Can they make a deep run into the tournament with one of the youngest teams in the field? How far will Australia go with Sam Kerr, arguably the most-talented striker in the world, with the exception of Ada Hegerberg? Will Kerr be able to lead her country to greatness?
Each of these national teams has an inherent, fervent fan base, and my eyes also will be drawn to those fans. Will they show up in full force? Will the host country rally around its tournament?
My favorite to win it all is France or the United States, with England as the spoiler. I wouldn't place money on the U.S., but I certainly wouldn't bet against them, either. The U.S. has the mentality, pedigree, talent and all the necessary tools to win, not to mention is playing better football than four years ago. But will it be England, who have shown they possess the mentality, coupled with the final third for efficiency, that shocks the world this summer?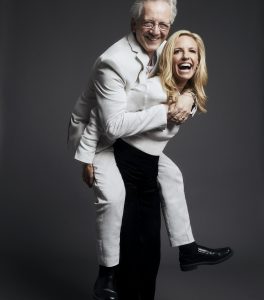 While there's no added pressure for the American women as defending champions, the expectation always is that you will win the World Cup. That is a pressure we put on ourselves as a federation, and it's always there, despite where you finished the last time.
And, as the U.S. WNT sets foot on the field, we are privileged to witness some of the greatest athletes on the planet who not only excel in their craft; they also entertain. That's what I love about this group of American women. They are flashy and exhilarating. The manner of play gets people out of their seats. In addition to Alex Morgan, Megan Rapinoe and Tobin Heath, there are several young U.S. players in training, such as Rose Lavelle and Sam Mewis, who will rally the team and make them play even better.
My eyes, in particular, will be affixed on this U.S. squad, albeit with a different perspective than I entered last summer's men's World Cup in Russia, where I was honored to become the first woman to call a men's FIFA World Cup™ match. As a player, I was blessed to win Olympic gold twice and bronze twice in the World Cup with the U.S. WNT, as well as the NCAA title for Santa Clara University.
I'd rank my accomplishment covering the men's tournament last summer right up there with those. That distinction was possibly the most rewarding because it was the most challenging experience for me, but also the most impactful for future generations of anything I have been fortunate enough to accomplish. Becoming the first woman to call a men's World Cup wasn't about me; it was about those ladies who come after me and proving to them it's possible with the right amount of work.
I wish that young woman playing for the U.S. WNT more than a decade ago could have foreseen last summer, because she would have believed in herself more when things weren't swinging her way and voiced her opinion a little more.
The build-up to last summer's tournament and the event itself pushed and stretched me in so many ways, but I grew immensely as a result, leaving there with an appreciation for my own potential. I also emerged with critical knowledge of the prep work required to call games for a production of that magnitude. In short, I left Russia a better, more confident analyst.
On the pitch and in the tournament, I see my former self in so many of these women. Now, I wish that young woman playing for the U.S. WNT more than a decade ago could have foreseen last summer, because she would have believed in herself more when things weren't swinging her way and voiced her opinion a little more. When others didn't utilize my strengths, I still would have believed in my capabilities.
As a wife and a mom of four children and a woman who broke barriers in Russia last summer, I would have told my younger self I was good enough. Believe in yourself, speak up for yourself more and be your own best advocate. From that belief and confidence, be willing to put yourself out there more; make yourself vulnerable to challenges and circumstances that scare you, because, ultimately, it's these moments in life that prove the most rewarding. When you shy away from those challenges and hover in your comfort zone, you risk complete fulfillment. You'd be surprised by the potential you possess when you shelf that fear, hesitation and doubt. I placed them on the shelf in Russia last summer and never looked back.
I am so proud to represent FOX Sports this summer in France and to help bring the excitement of this tournament to millions of living rooms. This will be the most riveting Women's World Cup we have ever seen. It was pretty darn exciting in 2015, but when you add the magnitude of social media today, this becomes a massive, pivotal event with the potential to change women's football across the globe.
This month is pivotal for so many women playing in their first Women's World Cup match and for those returning to play in what likely will be their final. Nothing in sports can match the thrill and emotion of playing for your country. We all play the game to be part of something bigger than ourselves. Each of the women wearing her nation's colors is part of a very small group capable of uniting an entire country and fomenting an inexplicable cohesiveness and positive energy throughout its land. For one month this summer, millions of strangers are linked by these squads of players.
It's all eyes on them.
All Eyes On Us.