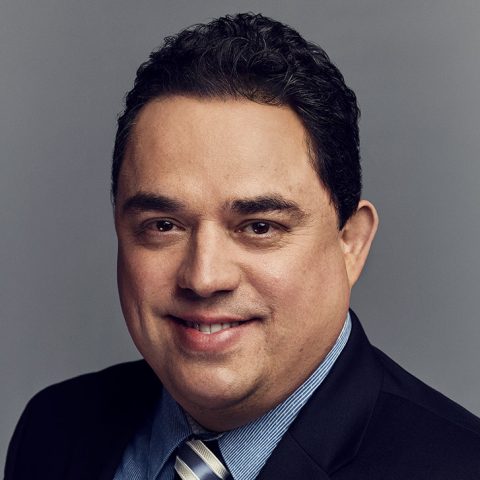 Jorge Perez-Navarro works as a play-by-play announcer for FOX Sports' soccer coverage. He was most recently part of the world-class broadcast team of the 2018 FIFA World Cup Russia™.
Perez-Navarro has been a play-by-play announcer for FOX Sports soccer programming since 2017, contributing to the network's coverage of the 2018 FIFA World Cup Qualifiers and the 2017 FIFA Confederations Cup.
Perez-Navarro also serves as the play-by-play commentator for a variety of soccer matches on ESPN Deportes and ESPN Deportes Radio, making regular appearances on "Jorge Ramos y Su Banda."
Perez-Navarro is no stranger to World Cup coverage. Prior to his time at FOX Sports, Perez Navarro served as a play-by-play announcer for Univision, covering four World Cups dating back to 2002, five Copa América championships, nine Copa MX tournaments and several Concacaf qualifiers. In addition, Perez-Navarro has covered twelve Major League Soccer seasons and international qualifiers for both the U.S. Men's National and U.S. Women's National Teams.
Perez-Navarro's work stretches beyond soccer, covering both professional and college football, NBA and NCAA basketball, MLB spring training, boxing and UFC.
Perez-Navarro began his on-air career at Núcleo Radio Guadalajara where he served as program director/on-air talent and later for MVS Radio. While in Texas, he served as play-by-play commentator for KINT-TV Channel 26 (Entravision). In 2000, Perez-Navarro transitioned to Univision Communications, in Miami, serving as co-host for Univision's sports news program, "Contacto Deportivo" for more than a decade.
Born in Guadalajara, Jalisco, Perez-Navarro lived most of his life in western Mexico before moving to El Paso, Texas and later settling in Miami. He is the proud father of Sebastian and a constant student of The Karate Way.