Justin Bieber's ball-handling gets 'trash' rating from Harlem Globetrotters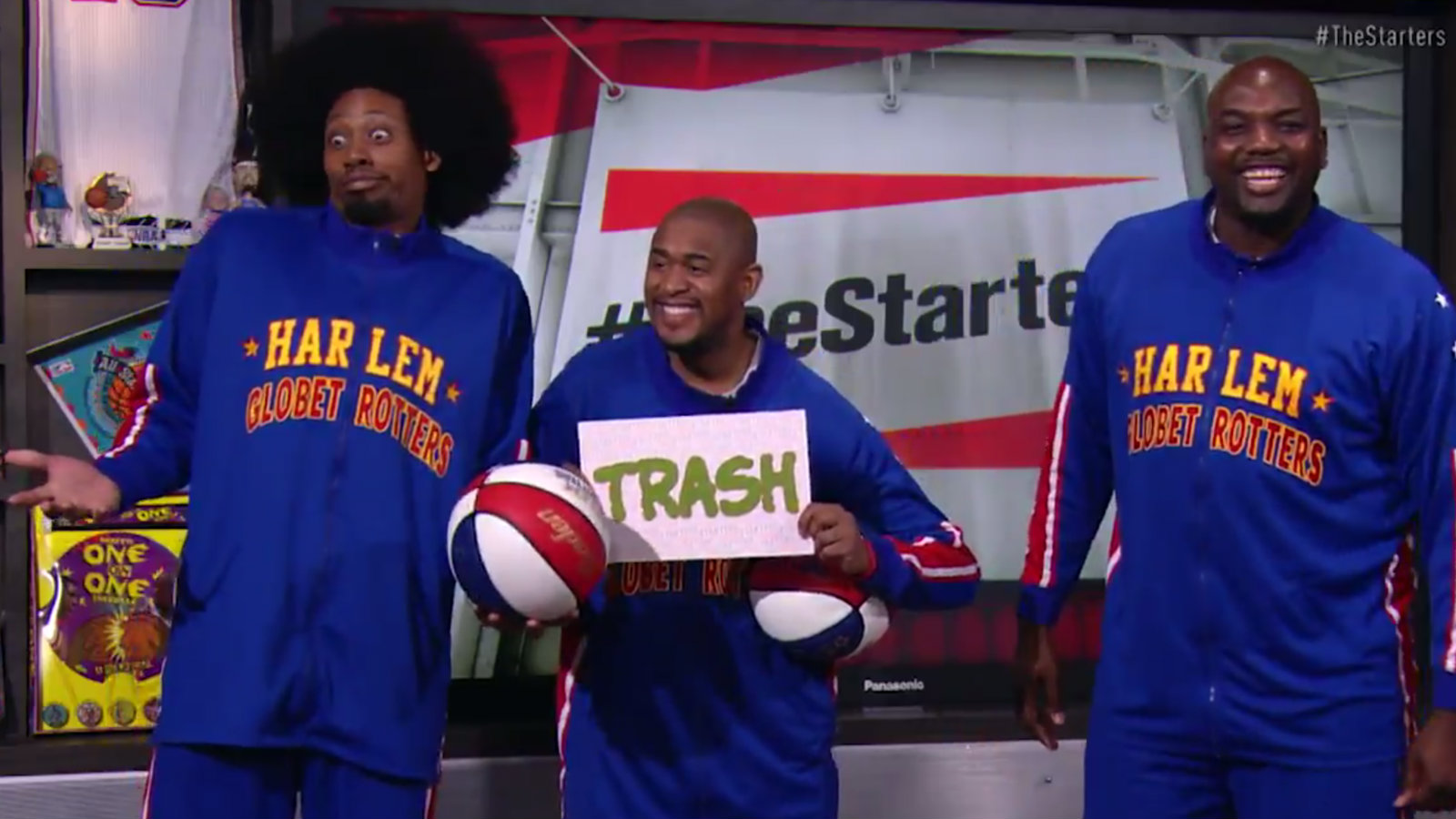 On Tuesday, some memebers of the Harlem Globetrotters were guests on NBA TV's "The Starters," playing a game called "Flash or Trash." The premise of the game was simple: they were given a series of things to review, and all of these things were either good or "trash." For example, that whatever-you-call-it Jamal Crawford did after the whistle in a game against the Grizzlies last March was graded "flash," because what else could it be?
Justin Bieber's handles, though?
The @Globies' @mooseisloose45 amazing reaction to @justinbieber's dribbling skills. #TheStarters pic.twitter.com/Kt0E1FRoSq

— The Starters (@TheStarters) March 15, 2016
The footage in question made the rounds in 2014 after Bieber posted it to Instagram. In it, Bieber scuttles 'round and 'round toward an offhand layup while Mack Maine is kind enough to not ruin the clip with actual defense.
It's bad. Real bad. But hey, you can't be a hearthrob, go multi-platinum, and be good at basketball.