California Chrome early favorite to win 2016 Breeders Cup' Classic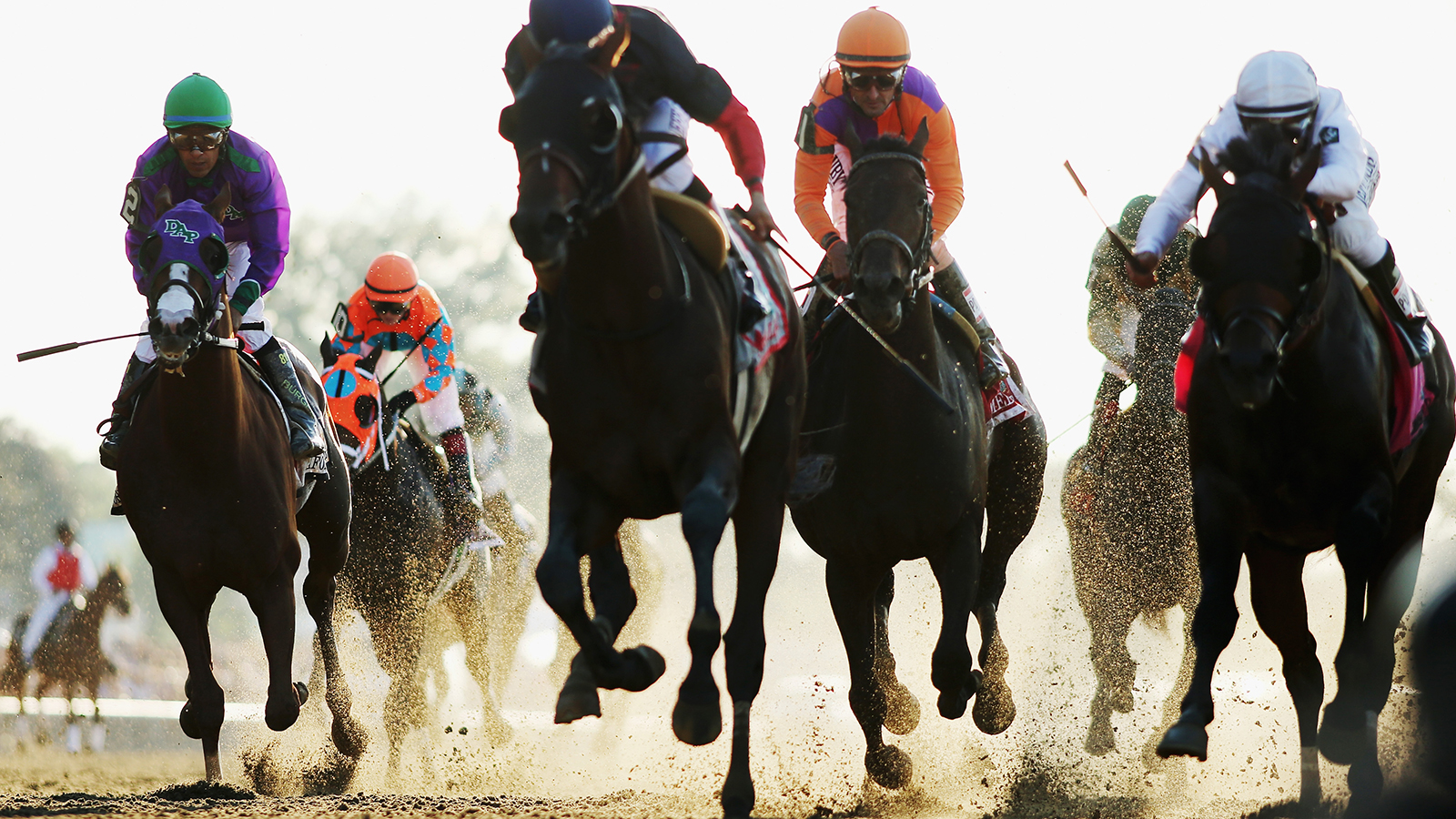 "The Granddaddy of them all" is usually reserved for a different sporting event in the Los Angeles metropolis, but, if the potential field for the 2016 Breeders' Cup Classic is any indication — The Rose Bowl may need to share the title with its neighborsa few miles to the East at Santa Anita Park this year.
Headlining the possible field as a 4-1 fixed-odds favorite is California Chrome: the 2014 Kentucky Derby, Preakness, and "American Horse of the Year" winner who finished a half-length from victory in the 2014 Classic.
Next up is the champion mare Beholder at 5-1, winner of the 2013, 2014, and 2015 Zenyatta Stakes, who also dusted the boys in the 2015 Pacific Classic. Beholder is also a multiple winner of Breeders' Cup races, but not the Classic.
Other powerhouses Frosted (7-1), who ran second to Triple Crown winner American Pharoah in the 2015 Belmont Stakes, Nyquist (8-1), the 2016 Kentucky Derby champ, Creator (20-1), the 2016 Belmont Stakes champion, Destin (20-1), who ran second to Creator in that same race, Exaggerator (10-1), the 2016 Santa Anita Derby and Preakness Stakes winner, and Dortmund (15-1), Bob Baffert's Big Brown-sired 2015 Santa Anita Derby champion — amongst many others.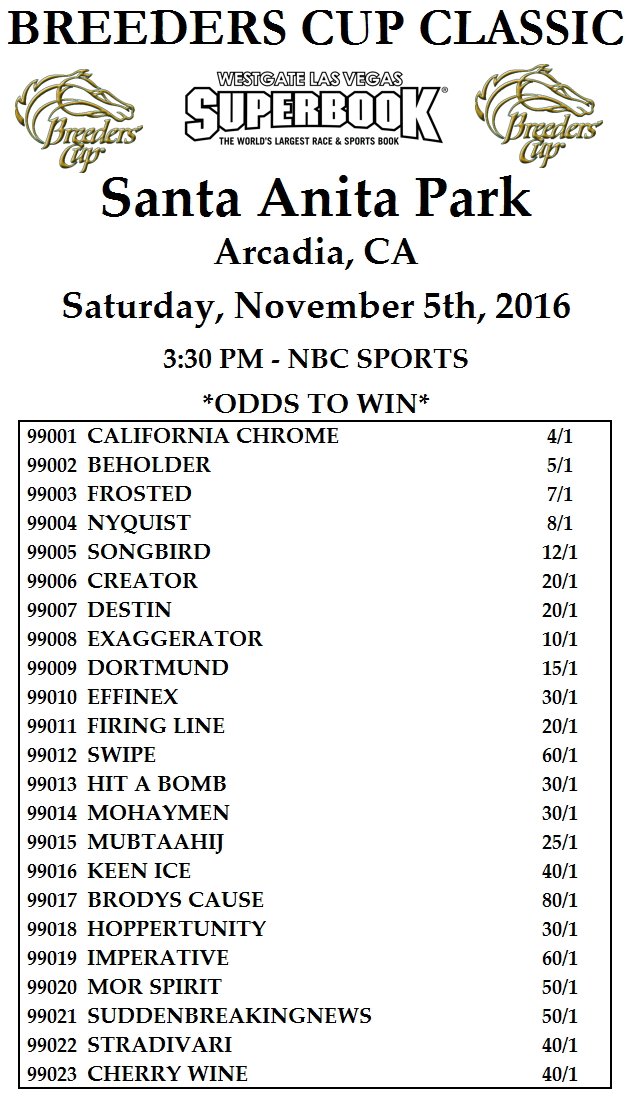 The stakes, literally and figuratively, have never been higher for a race containing this many perennial powerhouse names. Needless to say, the November 5 Classic at Santa Anita looms as a race for the ages.