Olympic gymnast Madison Kocian preferred meeting Adrian Beltre to Beyonce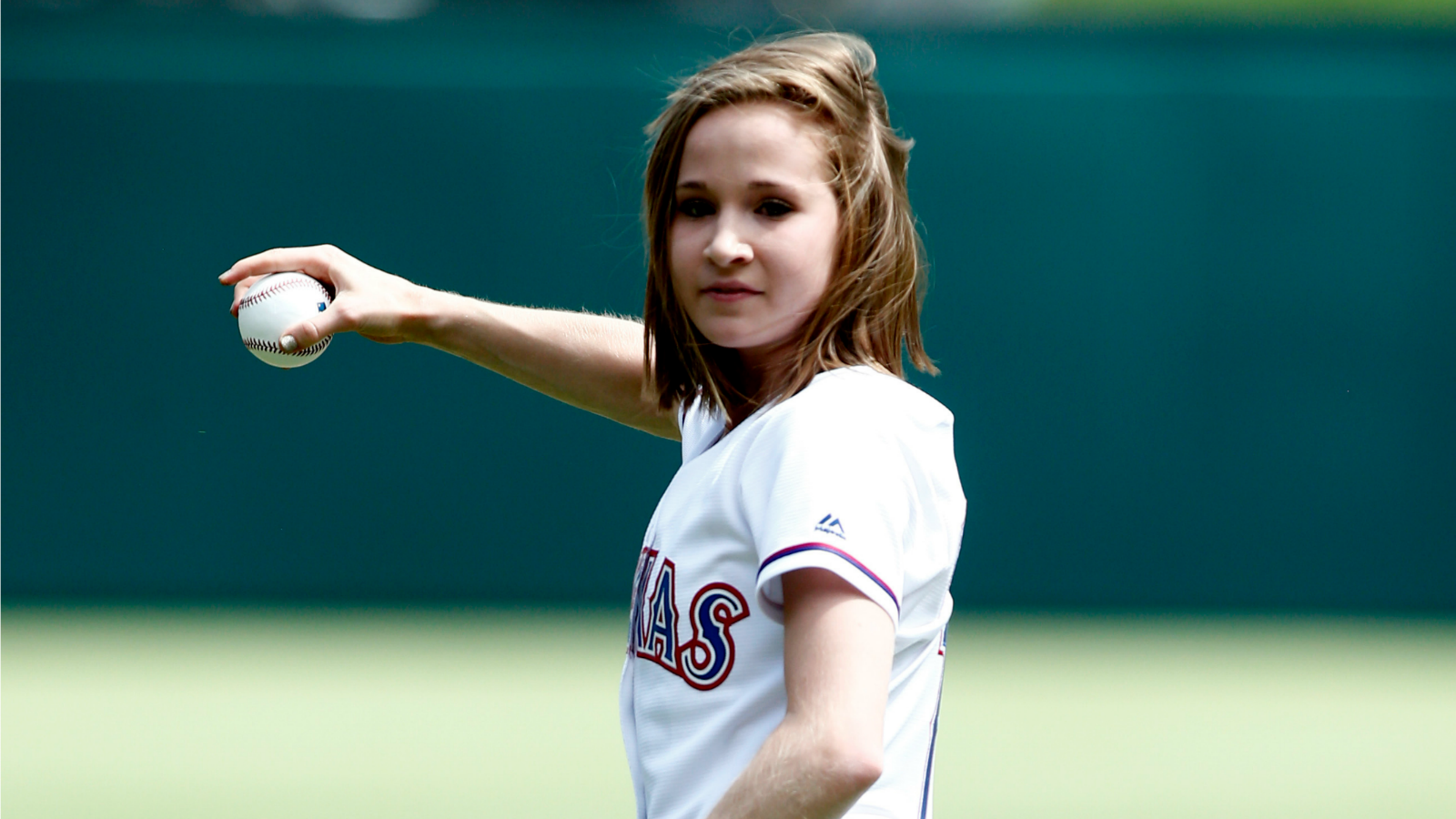 Olympic champion gymnast and Rangers fan Madison Kocian got to throw out the ceremonial first pitch at the Texas – Houston Astros game on Saturday.
And the Olympic gymnast put an acrobatic twist on her time on the mound, starting with a press handstand to a front walkover, and then sticking the landing by landing the ball squarely in the mitt of manager Jeff Banister.
Tossing strikes in style. That's how you throw a first pitch, @MadisonKocian! https://t.co/ZUprOxa0F6 #FinalFive pic.twitter.com/BxB8TejEoy

— MLB GIFS (@MLBGIFs) September 3, 2016
Our pitching rotation today:@Dutch_Oven45 AND @MadisonKocian! ⚾️🏅 pic.twitter.com/ykgcpIkdlX

— Texas Rangers (@Rangers) September 3, 2016
The 19-year-old Kocian was particularly jazzed to take part in the Rangers game — the Dallas native has been a lifelong fan, and even shared that her father was at a Rangers game when her mother went into labor with her.
And while Madison has had the pleasure of meeting many celebrities as a member of the gold-medal winning Final Five gymnastics team — including Queen Bey Beyonce herself …
… Kocian admitted she much preferred meeting Rangers third baseman Adrian Beltre.
It's a GOLDen day for a ballgame!🏅 pic.twitter.com/NZTDjQ4Lpz

— Texas Rangers (@Rangers) September 3, 2016
"[Meeting Beltre is] probably my number one because I'm a huge Rangers fan so he's always been an inspiration for me," Kocian said. "He's dealt with a lot of injuries as well, and he's fought through them, and he's just a team player overall, so I've looked up to him for a long time."
The soon-to-be UCLA Bruin also has a favorite baseball moment: "My favorite Rangers memory is probably going to the World Series when they were playing St. Louis," Kocian said via MLB.com. "Hopefully in October I'll come back here. I'll fly from UCLA to watch the Rangers."
With that pitch, Kocian has earned it.