Injured champion Sally Pearson withdraws from Rio Olympics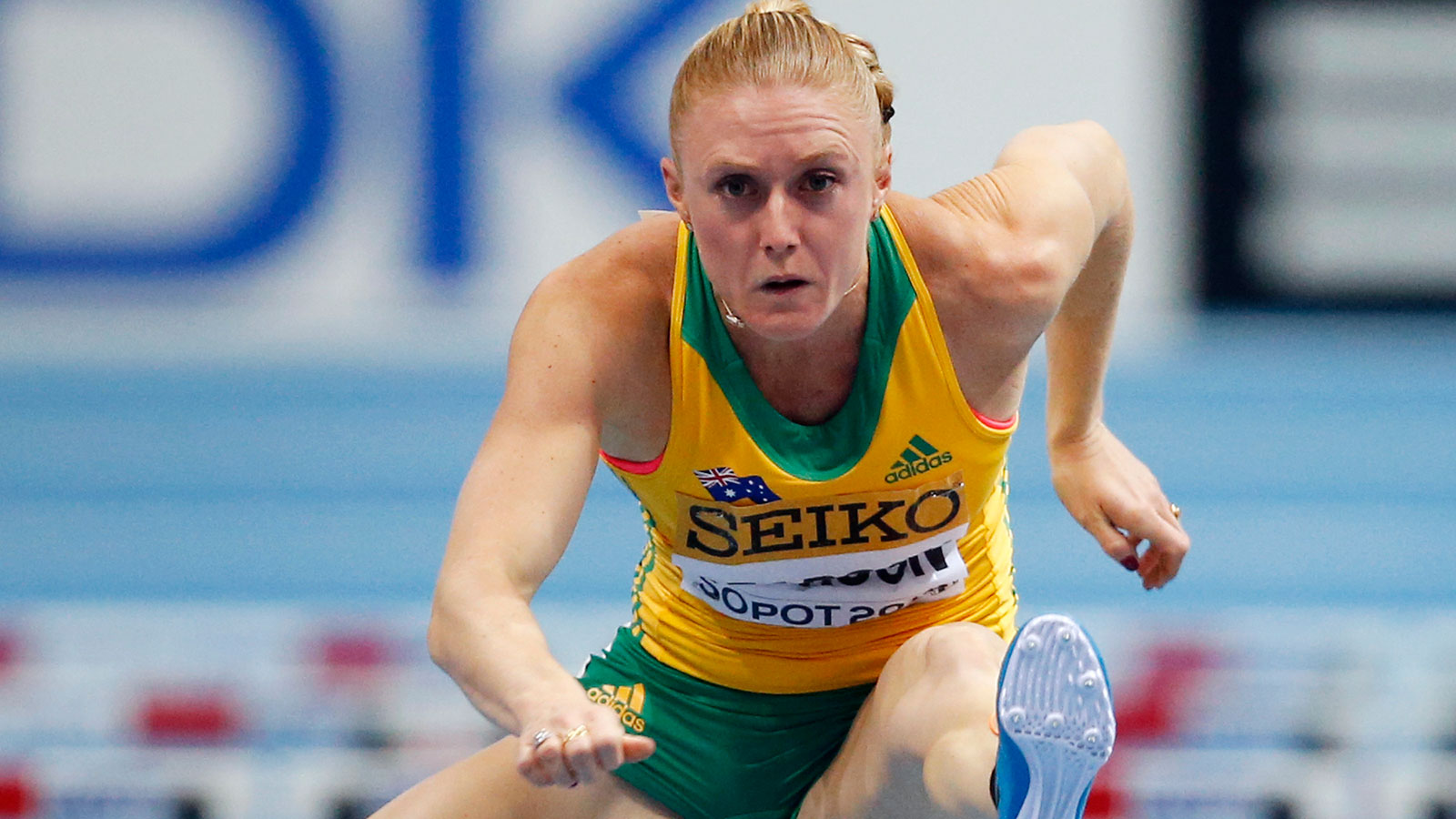 BRISBANE, Australia — Sally Pearson will not defend her Olympic hurdles title in Rio de Janeiro after tearing a tendon in her hamstring.
Pearson, the 100-meter hurdles Olympic gold medalist in London four years ago and silver medalist at Beijing in 2008, told Australia's Channel Nine news Wednesday that she injured her hamstring in training and didn't have enough time to recover ahead of the Aug. 5-21 Olympics.
"I'm disappointed — I'm gutted," she said. "It's the biggest sporting event in the world that I'm missing out on. I can't be part of it, and it's upsetting."
The 29-year-old Pearson missed 12 months of competition after breaking her wrist in a racing accident, and complained earlier in the month that her preparations had been hampered by a "niggly hamstring."
She only returned to competition on June 5, a year and a day after crashing over a hurdle at a Diamond League meet in Rome. She had three races in Europe before returning to Australia to work on her speed, skipping a scheduled run in Stockholm.
Australia's Olympic team leader Kitty Chiller said Pearson's absence was "devastating for us and the team."
"It was always an uphill battle for Sally to get back to her best form in Rio," Chiller told a news conference in Perth, Western Australia before Pearson confirmed her withdrawal. "If anyone was going to do that, she would have done it because she's such a huge fighter."
On June 18, Pearson posted an update on her website, writing how she'd arrived in Birmingham "full of hope and excitement" but was disappointed with her times "and also disappointed that my body was letting me down."
"This has been a big year, broken bones, torn calf, degenerative Achilles and hammy problems and that's just with me. Sometimes I wonder why I still continue to do this sport."
Pearson had strapping on her left hamstring when she raced in Birmingham, and trailed home in seventh place in 13.25 seconds —€" almost a second slower than her personal best and a time she described as "disgusting."
Immediately after the Birmingham race, Pearson cited her silver medal at the 2013 world championships only six races back from injury and her win at the 2014 Commonwealth Games in Glasgow as examples of her ability to overcome injuries and the odds against her.
But with seven weeks before the track and field gets underway in Rio, she gave up hope of being fully fit.
"I could have gone to the Olympics and still competed … (but) I go there for 100 percent effort and I wouldn't be able to give that effort that I would like to bring," Pearson said in the TV interview. "The risk of re-injuring and causing a lot more damage and probably not coming back was very, very high."
Pearson said she planned to take time off and wanted to return in time for the 2018 Commonwealth Games, being staged near her home on Australia's Gold Coast.