Ryan Lochte reportedly suspended 10 months by USOC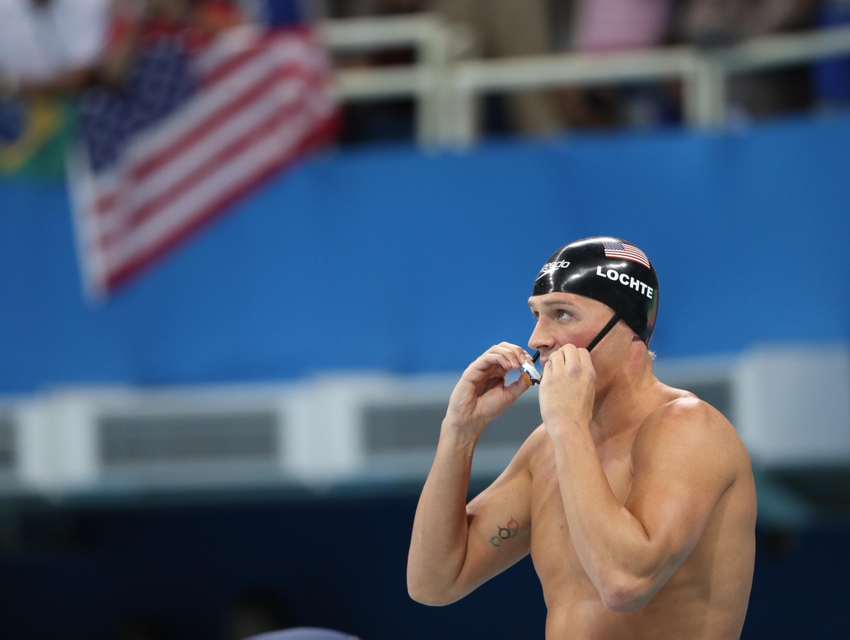 Stemming from an incident that occurred in Rio, Ryan Lochte, and three other swimmers have received their punishment from the USOC and USA Swimming.
While Ryan Lochte is starting his journey on ABC's Dancing With the Stars, he's still feeling the repercussions from an incident that occurred in Rio. Lochte, along with USA Swimmers, Jimmy Feigen, Gunnar Bentz and Jack Condor has received a punishment from the United States Olympic Committee and USA Swimming due to their alleged vandalization of a gas station bathroom in Rio de Janeiro.
The incident, which occurred after the swimmers had finished competing, received plenty of media attention in the U.S. Lochte, after initially describing what occurred, recounted his story that a gun was put to his forehead by a security guard.
It's yet to be made official by the USOC or USA Swimming, but a report from TMZ Sports says Lochte has been given a 10-month suspension. Initially, this seems like a fair suspension given that it was proven and he admitted that he embellished his description of the incident. He has lost many sponsorship deals over what occurred in Rio.
As for the other three swimmers, (Feigen, Bentz and Condor) their punishment has not been officially announced. Reports have said they will receive a much shorter suspension than that of Lochte.
Bentz and Condor were both pulled off their plane last month which was set to return to the United States. They both eventually were allowed to return to the US. As for Feigen, he paid a $11,000 settlement to avoid further charges in Brazil.
Back in 2014, Michael Phelps received a six-month suspension from USA Swimming as a result of his two DUI's. While the situations of Lochte and Phelps are much different, it's interesting that Lochte would receive a more significant punishment.
This article originally appeared on