Quick, Team USA fall to Team Europe in WCOH Opener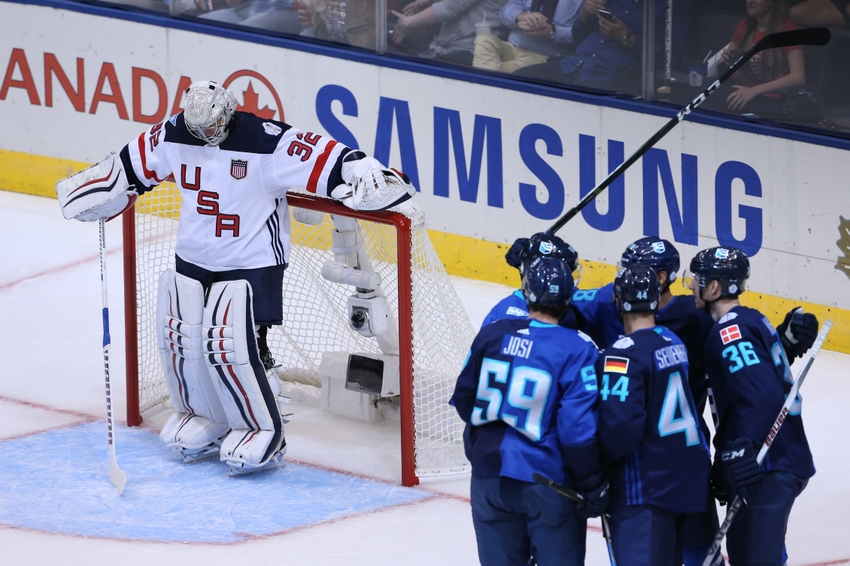 It was pitted as an uneven, lopsided match-up and that's exactly what Team USA's opening match against the makeshift Team Europe was.
It just wasn't in Team USA's favor.
The American squad, one of the two favorites in the World Cup of Hockey tournament, was stunned by the Europeans on Saturday, being shutout 3-0.
Team Europe goalie Jaroslav Halak was arguably his team's most valuable player, stopping all 35 shots from Team USA.
Though he allowed 3 goals on his first 9 shots seen, it was hard to fault Los Angeles Kings goaltender and Team USA netminder Jonathan Quick on any of the goals.
Kings winger Marian Gaborik would score on Quick in a sudden 2-on-1 rush less than five minutes into the contest to put Team Europe up 1-0.
USA Forward Patrick Kane made a costly turnover near Europe's blueline in the second period that resulted in a rare 2-on-0 rush led by forward European center Leon Draisaitl, who scored against an overwhelmed Quick.
A freak deflected goal by Pierre-Edouard Bellemare got past Quick later in the second period.
Despite this, Team USA coach John Tortorella showed his faith in Quick's abilities, keeping him in net for the third period. Quick would shutout Team Europe for the remainder of the game.
After the game, Tortorella would later speak out about his team's shortcomings in the match.
"Developing quality scoring chances – it was a struggle for us," he admitted in a post-game press conference. "I thought there were chances where another play was there. It just didn't happen."
Tortorella also gave credit to Team Europe, citing how well they defended against the USA's plays.
Kings center and Team Europe captain Anze Kopitar spoke of the way his team made a statement in their victory over Team USA:
The Americans must now beat both Team Czech Republic and Team Canada, whilst avoiding a tie with Team Europe, to stay in the tournament.
Later tonight, Kings defensemen Drew Doughty and Jake Muzzin will play alongside Team Canada against Team Czech Republic for their opening match of the tournament.
This article originally appeared on