Take a tour of the Olympic Village apartments in Rio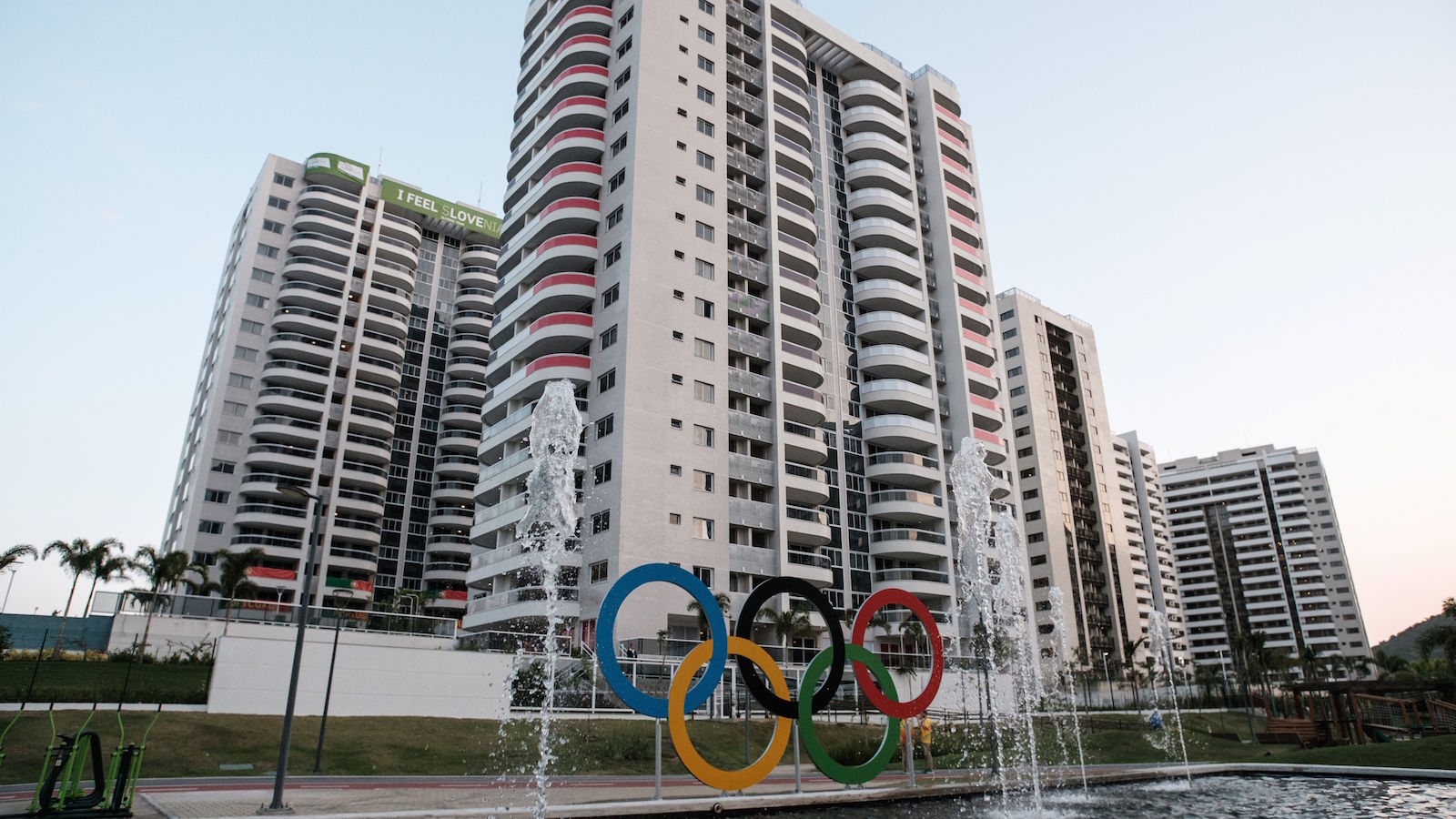 The controversy and drama leading up to the 2016 Summer Olympics seems like it has been endless, but the athletes will finally be reporting to Rio in the coming weeks. And if you're curious about the living quarters they'll be staying in, you're in luck.
You can now take a video tour of Rio's Olympic Village, which features 31 apartment buildings that are 17-stories each. Inside, each apartment features a pretty cold, barebones design and layout. They're certainly nothing to write to HGTV about. Absent amenities include no TVs and no drawers for clothing and other personal items. However, air conditioning was reluctantly included!
At the end of each day, the athletes will be laying their heads down (or putting their Olympic-sized condom collection to good use) on what appears to be twin-sized mattresses, so it doesn't appear to be the most comfortable stay they'll ever have. However, some of the apartments feature spectacular views over the Village, which also includes swimming pools, tennis courts and some beautiful scenery. From the outside it looks like a five-star getaway resort.
But there have already been reported issues from within. The Australian Olympic Committee deemed the Village "uninhabitable in the short term due to significant plumbing and electrical concerns" on Monday. Considering all the issues that have plagued Rio over the past few months — including the Zika virus, raw sewage and body parts washing up on beaches — that doesn't even seem all that bad.