Nine times female sports fan engagement was condescending and sexist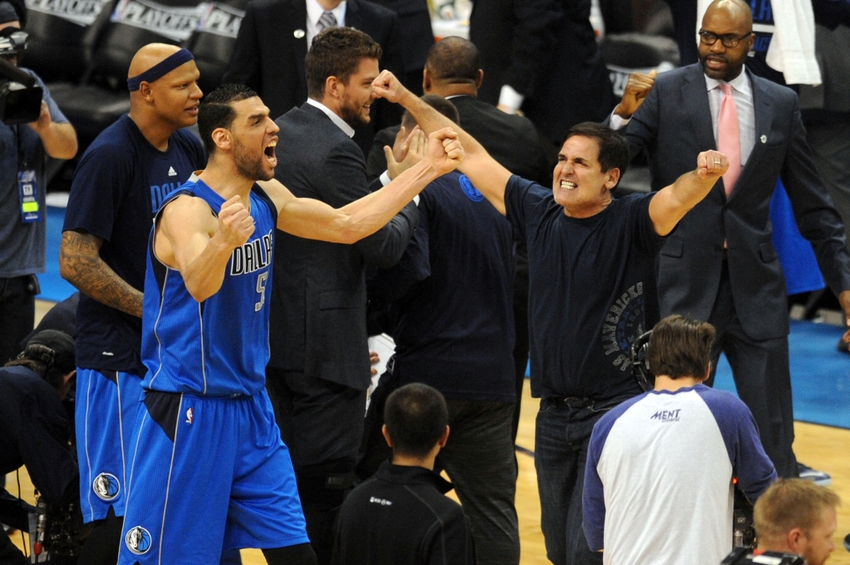 There are a lot of females out there. Are pink, glitter, and fashion the way to get them interested in sports?
An estimated two out of three sports fans are men. Moreover, it's widely believed that when women aren't sports fans, their main mission is to oppress their men, preventing them from enjoying a six-pack of mediocre light beer, bingeing on microwaved cheese sticks, and watching sports all day long. Nagging banshees, they lurk in the shadows creating inane honey-do lists and scheduling duty-calls with the in-laws.
At least, this is what sports executives fear. The solution? Female fan engagement, of course!
When women do watch sports, some executives hypothesize, they enjoy a glass of pink wine and maybe some carrots and hummus. Occasionally, the woman will ask her husband for help: "Does the team with more points win, or do those numbers mean something else?"
And, yes, in the world of sports, all sports-watching couples are invariably heterosexual.
Back in 2013, Mark Waller, chief marketing officer of the NFL, said, "Women are the custodians of most decisions made in the households." Clearly, the NFL wants those women choosing to let their spouses watch football. And, if they can really woo these women, maybe they, too, will become actual fans.
Alcohol, clothes, and beauty products are clearly the key to winning over female fans, based on recent outreach programs. In order to cater to these female fans, the leagues offer bedazzled jerseys in flattering cuts, while individual sports teams sponsor Ladies Nights that feature wine, glitter, and chevron-patterned gear.
If you that sounds awesome to you, check out this list of events you'll want to attend. If it sounds patronizing and ridiculous, this list will infuriate you.
9. Texas A & M Chalk Talk
You know your female fan engagement went poorly when it results in the suspension of two coaches. At least, you should know it went poorly. Hopefully, Texas A & M learned their lesson.
In early August, the team hosted a Chalk Talk for Women event which featured information about football, puerile attempts at humor, and sexual innuendo. How offensive was it? Even the men were offended. You know you've got a problem when hypersensitive, militant feminists aren't the only ones complaining. Here is a statement from Texas A & M president Michael K. Young, emphasizing the affront against all humanity, even the male part:
As you may know, presentations containing insensitive, disrespectful content were given by two coaches at a football "Chalk Talk for Women" event hosted by the Athletic Department. Like many of you who learned of this, I was and remain dismayed, disappointed and angry. This behavior is not who we as Aggies are and is totally unacceptable. To be clear, this is not a females-only concern, but a human one. In fact, the majority of those weighing in with their disdain have been men who are equally as disturbed by the content presented.
Part of the event included a song written just for the female fans. Rhyming "estrogen" with "back again" is particularly clever:
We are Aggie women
We are filled with estrogen
Hullabaloo, canek, canek, and back again

Maroon & white are the colors we love
We are putting down our dish towels
And taking off our gloves

No more lysol or cascade
We want to score Touchdowns
And walk in the parade

We are Aggie women & this is our song
Come on…bring it on…no more thong
Hullabaloo..caneck..caneck..and so on
Some of the sexually suggestive pieces of football advice, which offended both men and women, were: "Don't let him inside. Keep your hips down. Don't go down." Another slide had pass blocking rules: "Spread them again. Get erect. Stay erect. Bang him hard."
8. New York Islanders Hockey and Heels
What's better than a gender-specific NHL promotion? How about a gender-specific NHL promotion that features a soap opera star! If that sounds too good to be true, you weren't at the New York Islanders Hockey and Heels event on Valentine's Day Weekend 2015.
First, the ladies were treated to a Hockey 101 panel since females don't know anything about sports. Then, the ladies had an opportunity to interact with Will DeVry and Ryan Paevy of General Hospital. Since women don't work, all females watch soap operas. These two actors made the Hockey and Heels event even more relevant to female fans than the Hockey 101 lesson.
Since DeVry is a man, he actually got to interact with players on the ice. He recounted, "I went skating at the Coliseum, which was great. I got to shoot the puck with some of the guys and do a few of the drills, so that was fantastic." So cool that he got some much-deserved guy-time during the female fan engagement promotion.
The 2015 Hockey and Heels event was hard to beat, but the Islanders outdid themselves in 2016 when they offered a free makeover courtesy of Color Me Beautiful. Two lucky female fans won a makeover during the game (because what woman really cares about hockey, am I right?). The best part of this promotion was that the ladies' progress was broadcast over the video board!
7. Washington Nationals Ladies Night
There's no crying in baseball, but there's plenty of wine.
Get it?
The Nationals used that catch line to promote their 2015 Ladies Night. Brilliant, because women are weepy and really prefer wine to beer, love long walks on the beach, and collect Live, Laugh, Love artwork. Oh, and painting parties. Those are awesome too.
The Washington Nationals 2015 Ladies Night featured a dance contest, live music, player appearance, food samples, and ladies' fashions. For a bit more, female fans could get two glasses of wine and an acrylic wine glass. Fancy! And, classy! This year's promotion included "an exclusive National branded infinity scarf," DJ, and fashion show.
Wine is a common theme at a lot of ladies nights, which is important because non-males are notorious for hating beer and only drinking wine or fruity, frozen cocktails.
If the Washington Nationals were serious about attracting female fans, they would create a home-based business kit so women could sell exclusive Nationals fashion from their homes during special parties.
Also this past summer, the Washington Nationals gave a way a Bryce Harper Chia Pet to the first 20,000 fans at the July 5 Milwaukee Brewers game. Now that's something both men and women can enjoy!
6. Houston Astros 2013 Ladies Night
The Houston Astros 2013 Ladies Night received a lot of horrible press, and to the team's credit they have avoided similarly patronizing Ladies Nights events for 2016. (Or at least they aren't publicizing them.)
The excitement was palpable in 2013 after executives asked their five year old, raised-on-gendered-toys five-year-olds what would make a baseball game fun for girls. The result? A Baseball 101 talk and happy hour with a Diamond, Bling, and Glittery Things theme. You know what they say — diamonds are a girl's best friend!
Response to the event was universally negative, with the Winner of the Internet that day tweeting:
One attendee chronicled her experience receiving pink Astros makeup bag and being greeted a life-size cardboard cutout of Jose Altuve wearing Mardi Gras beads. Bling! There was also a hair salon at the event, along with a DJ, funny hats, and a photo booth.
At the time, Steve Sparks of the Houston baseball operations department mansplained his organization's female-friendly approach to fan engagement:
We're in a male-dominated industry, and sometimes there's an inclination to be intimidated if you're female, around a bunch of men, and when women are around each other, they might be more likely to ask those questions — and I'm in favor of anything that broadens the sport's reach.
5. Atlanta Braves Wine-Down Wednesday
Everyone* knows that women love wine, feather boas and charm bracelets. (*male sports executives). For this reason, the Atlanta Braves came up with a stupendously female-friendly promotion called Wine-Down Wednesdays. For 2016, they simplified the promotion, calling it simply Girls Night Out.
Since women also like to feel fancy, the Braves provided feather boas — yes, boas! — and a chevron-patterned blanket. We all know how much women like chevron, and blankets, while they snuggle up to the fire place to work on their latest scrapbooking project. For the next 2016 event, the team is providing Pink Girls Night Out sunglasses — since women like their sunglasses pink, like their wine — and a Braves navy blue fashion scarf. The fact that they described the scarf as a fashion scarf, clarifies any misconception about what this accessory might be.
There is no need to call a scarf a fashion scarf. Scarves aren't like belts where there is a "fashion" version and a "utility" version. (Though, perhaps men use utility scarves to fix leaks under the sink?)
Thanks for clearing that up, Atlanta Braves!
While their Ladies Night promotion (er, rather, Girls Night) is laughable, the team has other theme nights that actually seem fun. Bark in the Park, Star Wars Night, and Zombie Night should appeal to both men and women.
4. NFL's October Breast Cancer Awareness
Pittsburgh Steelers backup running back DeAngelo Williams raises awareness for breast cancer everyday, not just four Sundays in October. His dreadlocks are perpetually pink in honor of his mother and other close relatives he has lost to breast cancer. Incidentally, representatives from his former NFL team, the Carolina Panthers — outside of Coach Rivera and Dave Gettleman — did not support him after her death. He shared, via Sports Illustrated, "Nobody came to the funeral. The owner didn't reach out. He didn't say anything. Never talked to me."
What does the NFL do? Basically, they use breast cancer as a way to appear to care about women in one of the biggest marketing gimmicks in pro sports. Players wear pink.
Last year, several players learned the hard way that they could not wear purple to raise awareness for domestic violence, which the CDC calls a public health problem.  William Gay, whose mother was shot dead by his stepfather, ended up fined $5,787 for wearing unauthorized purple cleats. At the time, he explained:
When I wore those purple cleats, I was standing for something much larger than a football game. October is Domestic Violence awareness month, and purple is the official color for the cause… People were talking about what I did, but in doing so, they were talking about domestic violence. The discussion grew louder. Domestic violence, an often uncomfortable and neglected issue in our culture, was brought to the attention of thousands.
Meanwhile, the NFL's Pink October contributes very little to the fight against breast cancer. In 2014, six years after they started their partnership with the American Cancer Society, they had only donated an average of $1.1 million to the cause, less than .01% of their revenue, according to Vice Sports.
By NFL logic, women like pink and hate breast cancer. Making athletes wear pink and parading survivors out on the field for a paltry $1.1 million in yearly fundraising, is more of a condescending attempt at female fan engagement than meaningful social action.
3. The Dallas Mavericks NBA 101 Experience
The Dallas Mavericks NBA 101 Experience is coming up soon. On September 13, 2016, female fans can learn about basketball from the team's players, coaches and staff. The team has really gone all-out marketing the event.
First, they use a hot pink font. That is every woman's favorite color, so that choice is sure to attract many eager to fork over $125 for the experience. Oops, did I say "women"? I mean girls! As if the pink font weren't enough, the team made sure to use a few catch phrases all women, er, girls use.  "Girl's night out," "friends," "love," "fun, light, and interactive" should make it clear that the Mavs are serious about making gross generalizations about their non-male fans.
"OK ladies!" is a slight upgrade over "Hey, girl, hey," which was another way the Mavs tried to get the attention of the ladies on Twitter.
For knowledgeable female fans who want to get their husbands and boyfriends into basketball, there is… uh… hold on. Well, it looks like there is absolutely nothing for men in need of an NBA 101 Experience. If the Mavs marketing department wants to make sure men show up, they should use a blue font and key phrases such as "alpha male," "super-manly," and "tons of testosterone."
Despite their goofy NBA 101 Experience, the Mavericks management are masters of fan engagement. The Mavs have the longest sellout streak in North American major league sports, an impressive statistic considering the team's recent mediocrity.
2. Tampa Bay Buccaneers' WOMEN OF RED
Coming up on September 21, the Tampa Bay Buccaneers are hosting their second-annual Epic Event at Raymond James Stadium for the WOMEN OF RED. I'm not sure why they write it out in all caps, but it sure seems appropriately assertive and strong.  What the site lacks in hot pink fonts, it makes up for with a lot of super-female-friendly content. The two stories directly below the announcement for the Epic Event, are articles about the Action Military Baby Shower. Below that, is a recap of the Moms Clinic. We all know women love to breed, so baby showers and mom-tivities are a fantastic way to engage the non-male fan base.
The Buccaneers' mission for the WOMEN OF RED covers topics beyond breeding, babies, and momhood, since women also love fashion and Pinterest.
RED will provide female Buccaneers fans with year-round educational experiences focused on providing a better understanding of the game, along with unprecedented access to their favorite team. In addition, RED will re-invent the female fan experience by providing insight into topics such as: what goes on behind the scenes on gamedays at Raymond James Stadium; how to maximize their gameday experience; how to blend personal Buccaneer pride with the latest NFL fashions; as well as tips on sharing their experiences and ideas via social media platforms such as Pinterest.
Whoa. This is great news for women who  habitually don a pair of jeans and their favorite players' jersey on gameday. If that describes you, you are doing it wrong. Have no fear, though. The WOMEN OF RED are here to help you look even better.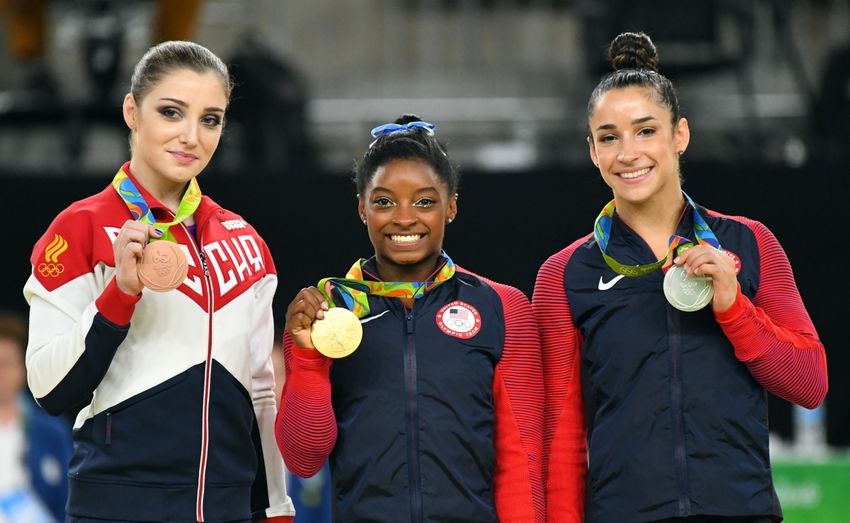 1. NBC's Rio Olympic coverage.
How committed was NBC to the female fan experience? So committed that they risked alienating all of their other viewers in order to accommodate non-male fans. It was totally worth it, though. Here's what John Miller, the chief marketing officer of the NBC Olympics man-splained, according to Jonathan Tannenwald of the Philadelphia Inquirer:
The people who watch the Olympics are not particularly sports fans. More women watch the Games than men, and for the women, they're less interested in the result and more interested in the journey. It's sort of like the ultimate reality show and mini-series wrapped into one. And to tell the truth, it has been the complaint of a few sports writers. It has not been the complaint of the vast viewing public.
The ultimate reality show and mini-series! What a great way to ruin the Olympics and offend women at the same time. How did this play out? There seemed to be fewer events with "LIVE" in the upper right-hand corner than tape-delay reruns.
As a nice touch, producers inserted shots of the various venues for prime time viewing in order to create the illusion that sports were actually happening inside, even though the competitions had occurred hours earlier.  Since women love drama and gossip, NBC made sure to fill up much of their prime-time coverage with details of the Ryan Lochte scandal, preempting coverage of actual sports.
There was also the incredibly awkward and uncomfortable Oiling Down of the Tongan by Several Women (OSDTSW) during NBC's Olympic coverage. NBC commentators and other journalists made sure to emphasize female athletes' husbands and children, perhaps in an attempt of keeping things accessible for the reality-TV loving housewives watching back home. Dana Vollmer could not escape the epithet "new mom," while any male relative of successful female athletes received plenty of coverage.
Commentator Dan Hicks said that swimmer Katinka Hosszu's coach-husband was "the person responsible for her performance" after she set a world record. Viewers were also reminded that trap shooting bronze medalist Corey Cogdell-Unrein is the wife of a Chicago Bears lineman. And, we can't forget that high jumper Vashti Cunningham owes her athleticism to her superstar father, NFL great Randall Cunningham.  Three-time Super Bowl champion Michael Carter can take credit for the gold-medal shot put performance by his daughter Michelle Carter.
Special Bonus: Is your fan outreach sexist?
It can be hard planning a gendered event without being offensive or appearing patronizing. Here are a few questions to consider when planning your event:
Did you refer to adult females as chicks or girls? 
The term "broads" is also questionable. Women aren't poultry and there is no need to infantilize them.
Did your six-year-old niece help you plan the event? 
She might have some great ideas — like glitter and pink — but you might also want to consider consulting an adult female fan as well. And, if your niece is super-girly, that is great, but you might want to let her know that it is OK to play with toys that aren't pink.
Did you assume your female fans do not know anything about the sport? 
There is an actual term for when men explain simple information to women in a condescending tone. It is called mansplaining, and it is not a good thing. Don't do that at your event.
Also, consider that many of your fans, male and female, are under-educated about the sport not because of their gender, but because the quality of most broadcasts is so poor. "If Texas wants to win, they are going to need to try to score more points than their opponent." Seriously? That is the level of commentary most fans are subjected to.
Does your event reflect a belief that female fans aren't real fans? 
If your event is for unknowledgeable fans, then include men and women. Basketball 101 and Ladies Night are not synonymous. Many of your female fans are a lot like your male fans — they know a lot about your team's sport and think gimmicks are goofy.
Do you plan to offer only wine and fruity drinks? 
Some teams advertise soda, beer, AND wine at their events. Offering only wine says, "We read a study that women prefer wine to beer, so that is all we will offer."
Would you go to a guy's night with the same events and activities? 
If glitter, pink, and fashion accessories don't appeal to you, there's a good chance they don't appeal to your female fans either.
Does your fan outreach involve figuring out a way to make the lines to women's restrooms shorter and more manageable? 
Yes? Congratulations, you are on to something.
This article originally appeared on