'Miracle on Ice' hockey player puts gold medal up for auction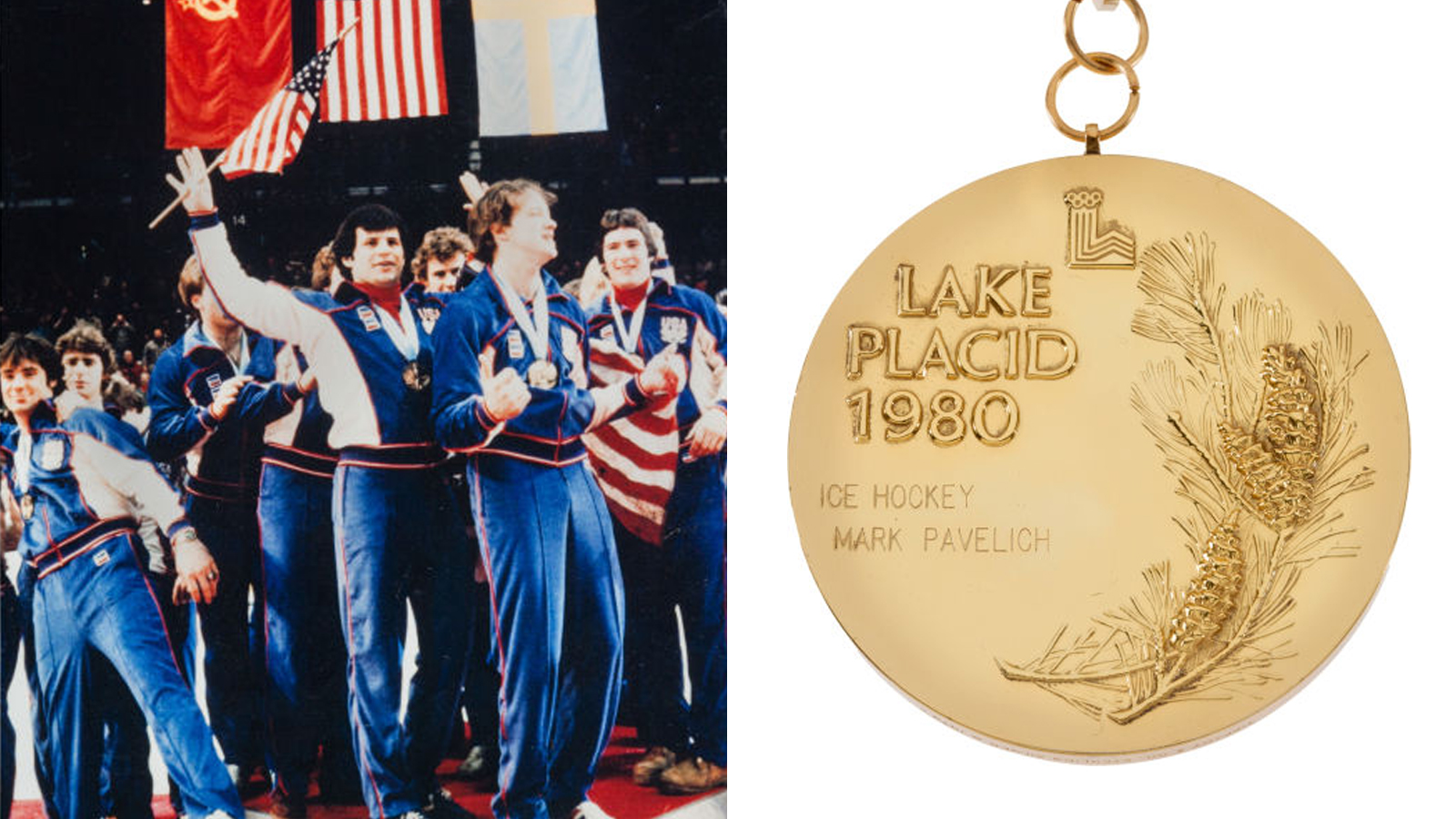 A gold medal from USA's "Miracle on Ice" team has been put up for auction.
Mark Pavelich, who was instrumental in USA's miraculous win against the Russians in the Lake Placid Winter Olympics, is selling his medal through Heritage Auctions in Dallas.
The 1980 game, which eventually led to a gold medal for the US team, is famously known as one of the greatest moments in US Winter Olympics history.
Pavelich said he is parting with his past prize to invest in his daughter's future.
"I want her to get a step forward in life. That's probably the biggest reason," Pavelich told Yahoo! Sports. "The only thing is you're limited to what you can do with these things. … You keep it in a vault in the bank somewhere and you take it out once in a while and you look at it and you put it back in. You can't put them in a house because it could burn or get stolen and it'€™s just gone and useless. It'€™s just an impractical thing.
"You can't say that you never did win a medal just because you don't have it anymore," the Minnesota native continued. "You always can say that you got it."
In 2010, Pavelich's teammate Mark Wells sold his Tiffany & Co. medal to offset medical costs, and it was later auctioned for $310,000. Bidding for Pavelich's medal will start on April 25 at $62,500, but it is expected to fetch well into the six figures, reports the Minnesota Star Tribune.
Lest you think Pavelich is not sentimental at all, the former NHL player said he is holding on to some old hockey memorabilia. "I don't think I'll part with any Rangers stuff," he told Yahoo.