Kings' Quick to start in net against Doughty, Muzzin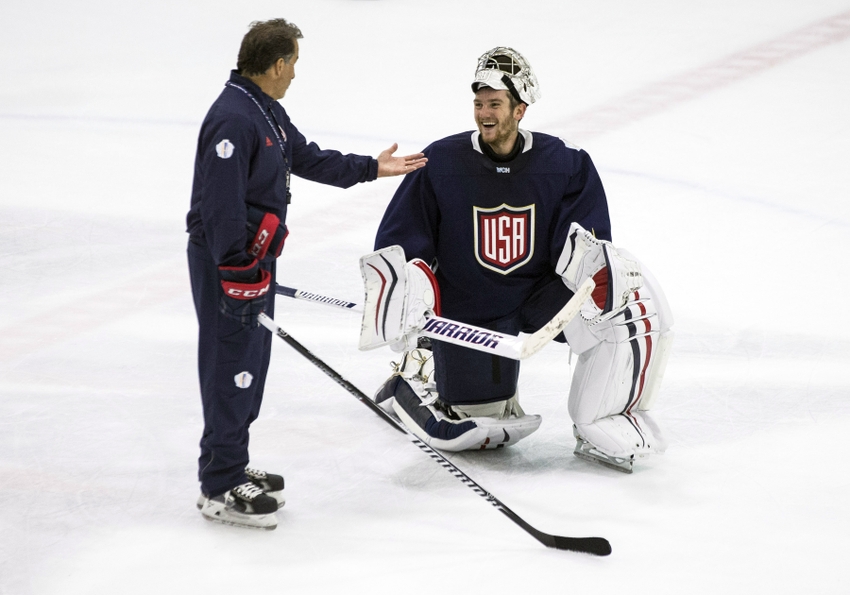 The 2016 World Cup of Hockey has officially kicked off for Team USA and LA Kings fans.
Three Kings players are set to make their World Cup debut tonight in dramatic fashion, when Team USA plays Team Canada for the first of three exhibition matches.
Kings starting goaltender Jonathan Quick will be tasked to start in net and defend against long-time teammates and top Kings defensemen Drew Doughty and Jake Muzzin.
According to ESPN, however, Team USA coach John Tortorella will only allow Quick to play either half the game or two periods.
Tampa Bay Lightning goaltender Ben Bishop is expected to replace him for the remainder of the game.
Canada will counter with star goalie Carey Price, who is coming off a nearly year-long absence from play due to injury.
Quick is no stranger to being the go-to goaltender for Team USA in international competition.
"Obviously no matter when you play — preseason, regular season, playoff, World Cup — doesn't matter," Quick said. "You're always trying to help your team win.
Drew Doughty on Quick: "If there's a whistle or something & I'm driving by him then I'll definitely say something & try & get in his head"

— Mark Masters (@markhmasters) September 9, 2016
Quick previously served as the main starting netminder during the Vancouver and Sochi Olympics, in 2010 and 2014 respectively.
Friday's exhibition game is the first of two back-to-back games against Team Canada.
Cory Schneider of the New Jersey Devils is set to start in net for the team tomorrow.
Meanwhile, other Kings have already made their debuts.
Team Europe captain Anze Kopitar and Marian Gaborik played for Team Europe on Thursday against the youthful Team North America.
It was anything but a smashing debut for Team Europe, who gave up three goals in a five minute span. They ultimately got shut-out 4-0 by Team North American starting goaltender Matt Murray.
Fatigue may have been a factor in Team Europe's performance.
Many players, including Anze Kopitar, had been playing for their respective countries in the Olympic qualifying tournament earlier this week.
Kopitar and Team Slovenia managed to clinch an Olympic berth at the Pyeongchang games in 2018.
More from LA Sports Hub
This article originally appeared on