Best 2016 Tennis: Monica Puig at the Summer Olympic Games in Rio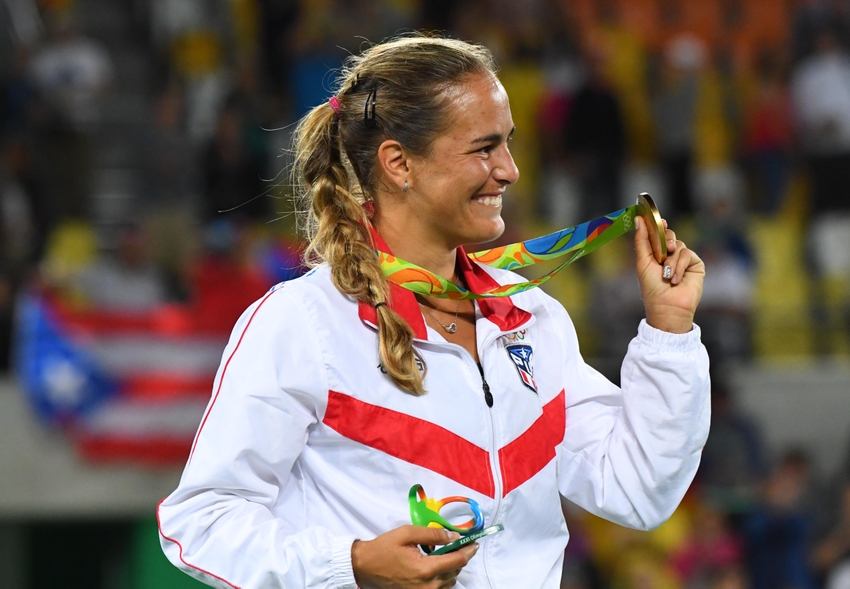 Best 2016 Tennis: Monica Puig made history at the 2016 Summer Olympic Games in Rio de Janeiro. Her run in Rio is a showcase of what's to come from the Puerto Rican tennis star.
Best 2016 Tennis: Monica Puig wins women's singles gold medal.
Rio de Janeiro played host to a thrilling 2016 summer for the sport of tennis and the 23-year-old Puig was at the center of it. The Puerto Rican tennis player played some of the best tennis of her career and became the first of her delegation to win an Olympic gold.
Monica Puig is a rising star in the sport of tennis.
At just 23-years-old, Puig is poised to make waves in women's tennis for years to come. Her 2016 showing at the Summer Olympic Games in Rio de Janeiro pit Puig against the best players in the world. Not only did she cruise through a deep and talented field in Rio, but she completed the journey by defeating world number 1 Angelique Kerber.
The world did not see it coming.
Currently ranked number 32 on the WTA Tour, Puig has only ever made it as high as 27 in women's singles. While that alone is an impressive feat, no one expected Puig to take down the best in the sport. Kerber had a whirlwind year, winning both the Australian and US Open tournaments. She was the clear favorite to win in Rio.
Puig wins Olympic gold 6-4, 4-6, 6-1 over Kerber.
The best 2016 tennis moments must include Puig's run at the Summer Olympic Games. The young tennis star completed what can only be described as a true underdog story.
Her season started with signs of what was to come, but no one expected what happened next in Rio. She made her way into a WTA finals match in Sidney and saw third round births at both the Australian and French Open. Puig, however, could not close at these tournaments. The tennis world was waiting for her to make her move and she did so in Rio.
An outstanding 2016 will undoubtedly provide momentum to Puig moving forward. At just 23-years-old, the Puerto Rican tennis player has much more to bring to the sport. Look for her to make moves in the upcoming WTA Tour season.
Want your voice heard? Join the Lob and Smash team!
Check back for updates and tennis news from Lob and Smash.
This article originally appeared on