Aly Raisman planning return for Olympics in Tokyo in 2020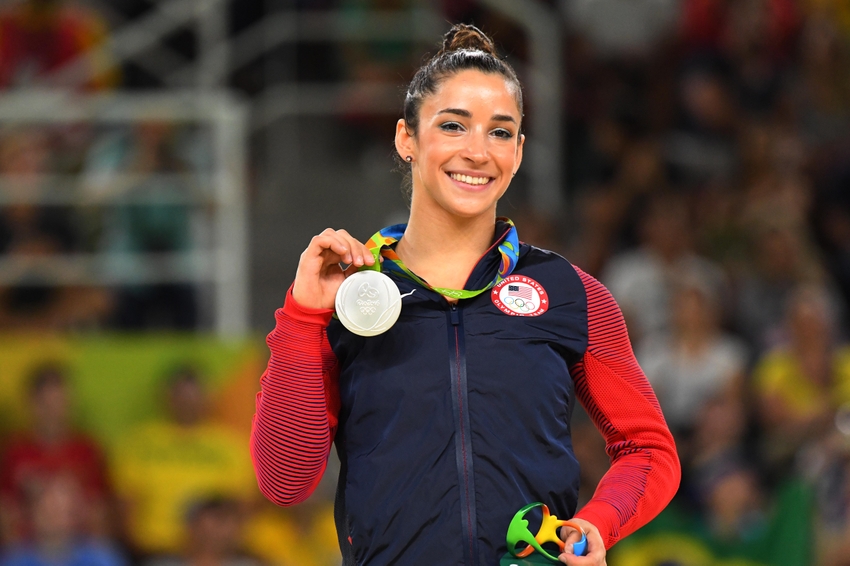 Aly Raisman she will continue her gymnastics career and is pursuing a spot on the team for the 2020 Olympics in Toyko.
You haven't seen the end for Aly Raisman. Though she has already established herself as one of the best American gymnasts of all-time with six Olympic medals, she announced she is training for the 2020 Tokyo Olympic games.
Raisman talked about a possible return while on The Ellen DeGeneres Show. She said she would take a year off of training before starting her pursuit of another Olympics.
The only factor that makes a return seem difficult for Raisman would be her age. Female gymnasts usually reach their peak gymnastics years anywhere from 16 to 20 years old. In 2020, Raisman will be 26 years old, something nearly unheard of for an Olympic gymnast.
There have been examples of gymnasts succeeding at an older age, but the examples are few-and-far between. One example, however? Oksana Chusovitina of Uzbekistan just competed in her seventh Olympics at the age of 41. She even made the Vault final as one of the top eight gymnasts in that event. This definitely goes to show that Raisman isn't crazy.
Raisman dazzled America in 2012, and did so again in 2016, this time alongside superstar Simone Biles. The two helped the U.S. earn a gold medal in the team competition. Individually, Raisman was the Olympic champion on the floor exercise in 2012 and earned the Silver on that event in Rio. She also has a bronze on the balance beam from 2012 and was the runner-up in the all-around in 2016.
Age isn't the only thing that could stand in the way of Raisman making another Olympic team. As opposed to the past couple Olympics, in 2020 women's gymnastics will feature only four competitors per team, not five. This is not to say that Raisman won't be one of the four gymnasts selected to the team, it just makes things more difficult.
With Biles almost certainly returning, as well as Rio teammate Laurie Hernandez, making the team in 2020 will be no easy task. However, given that Raisman showed no signs of slowing down in 2016, you'd be a fool to count her out.
This article originally appeared on