American Abbey D'Agostino suffers injury in fall, refuses to quit 5,000m race
24-year-old American distance runner Abbey D'Agostino delivered one of the most inspiring moments of the Olympic Games Tuesday morning.
D'Agostino, running in the second semifinal heat of the women's 5,000m, was running right behind New Zealand's Nikki Hamblin on the inside of the track when Hamblin stumbled and fell. With nowhere to go, D'Agostino ran into the back of Hamblin and appeared to twist her ankle.
After colliding, @abbey_dags (#USA) & @NikkiHamblin (#NZL) show true #Olympic spirit. https://t.co/LJf9pvPIbV https://t.co/HTfixzxCVS

— NBC Olympics (@NBCOlympics) August 16, 2016
Hamblin was distraught, but both runners checked to see that the other could continue. D'Agostino was in obvious pain and collapsed a few meters after trying to run.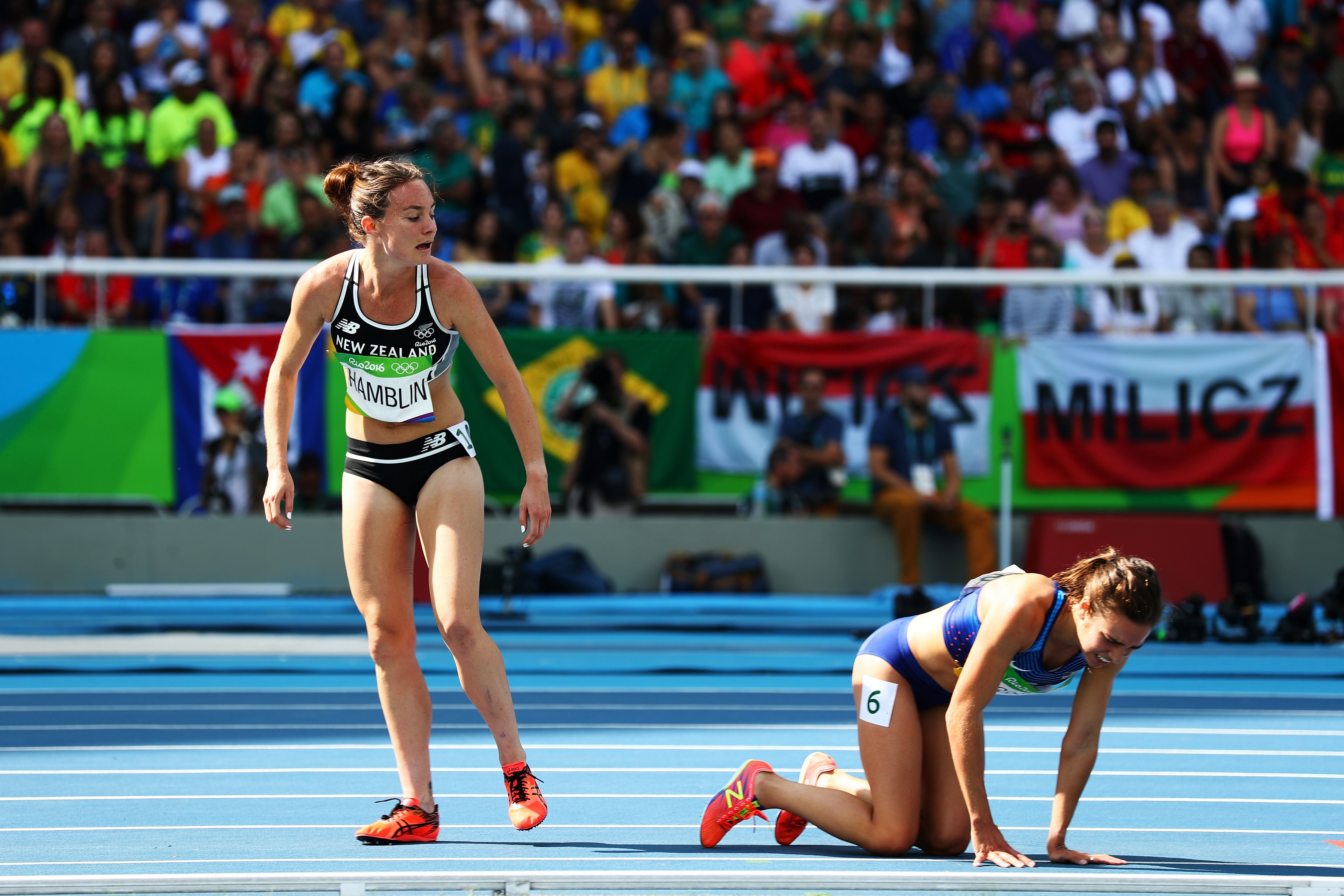 With more than a mile left to go, D'Agostino managed to get back to her feet and completed the rest of her laps at a slow pace, finishing in 17:10.02 – more than two minutes behind heat winner Almaz Ayana. Waiting at the finish line was Hamblin, and the two runners shared an emotional hug.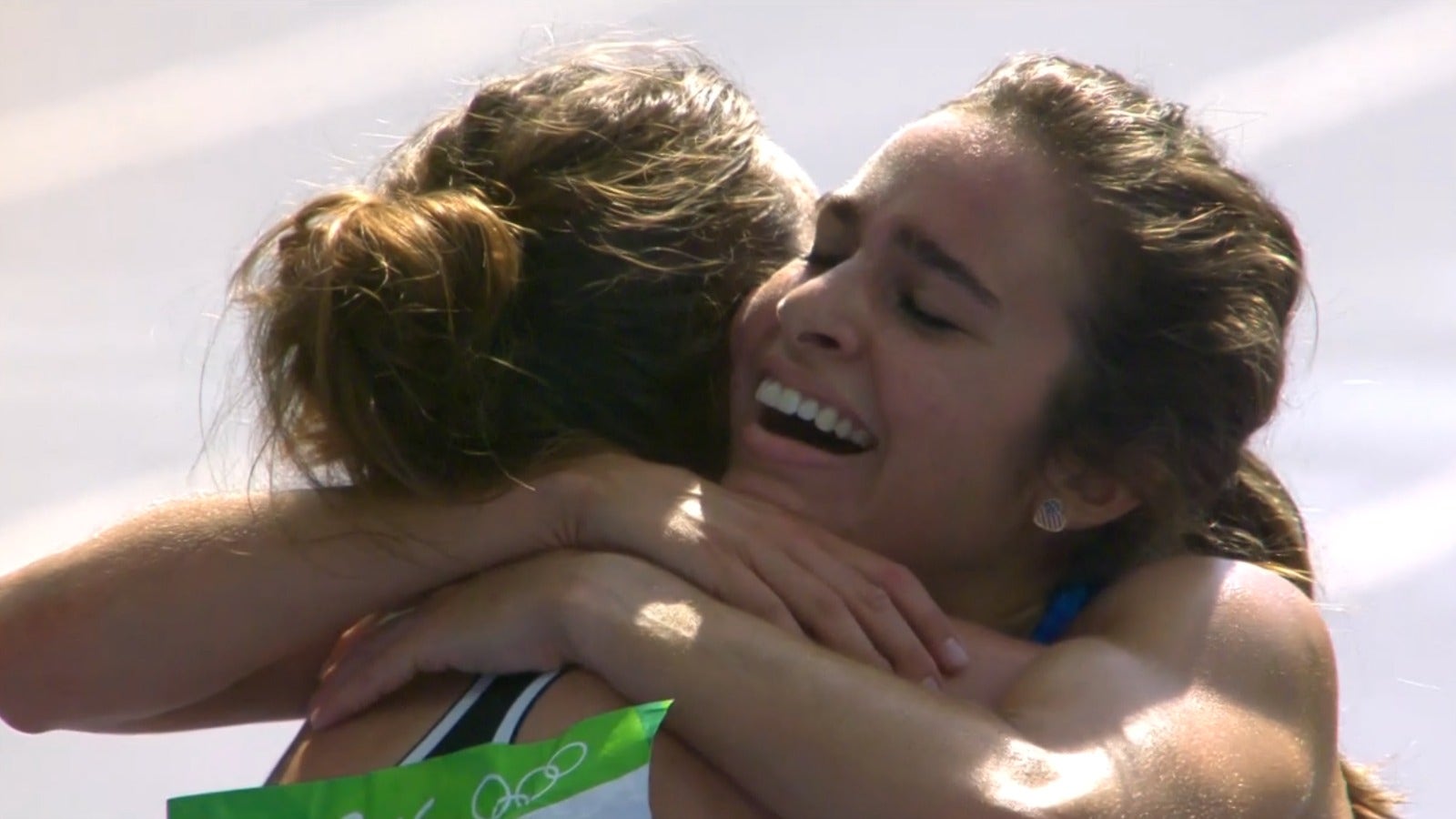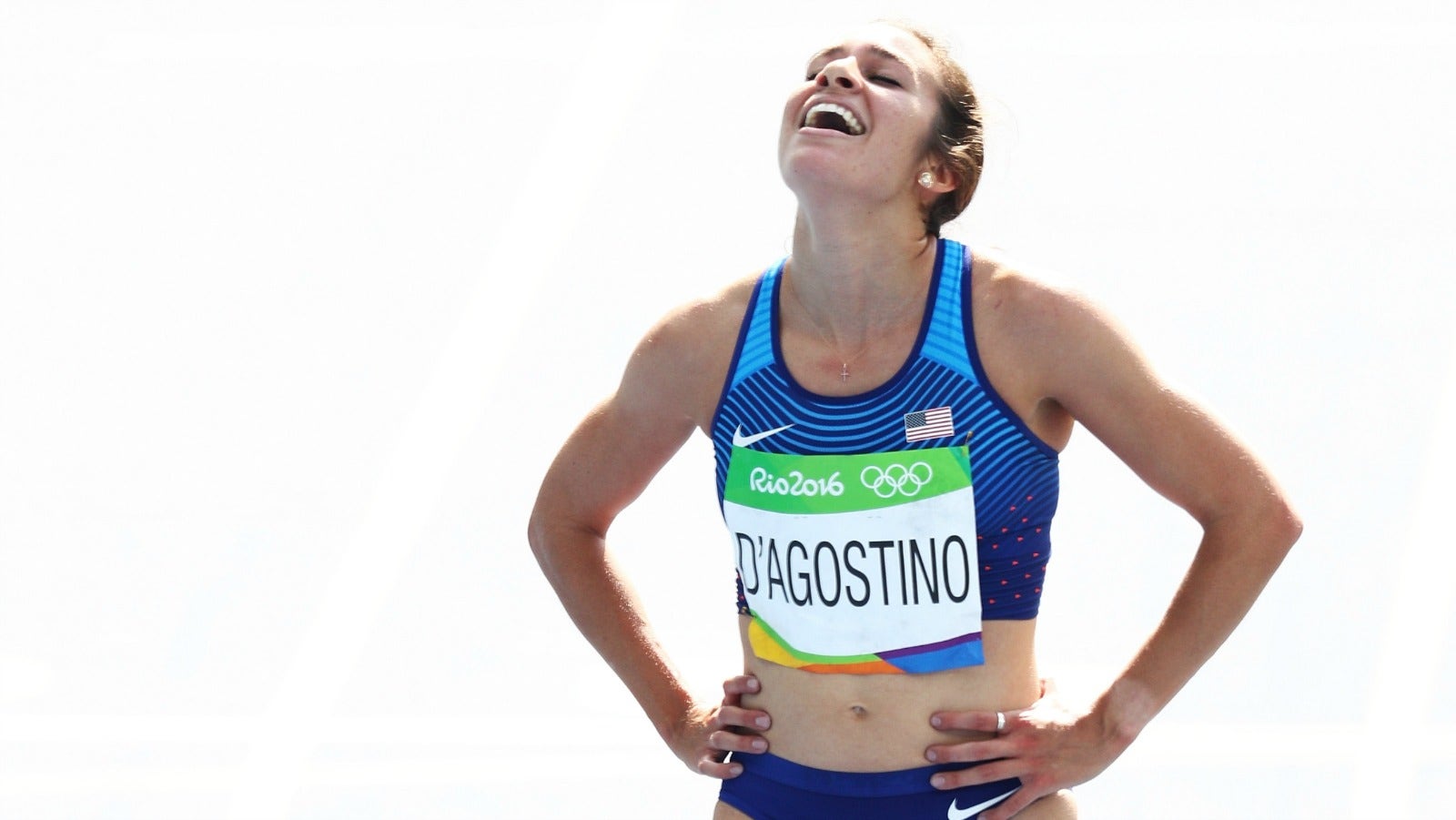 D'Agostino was then taken away in a wheelchair, but still managed a smile.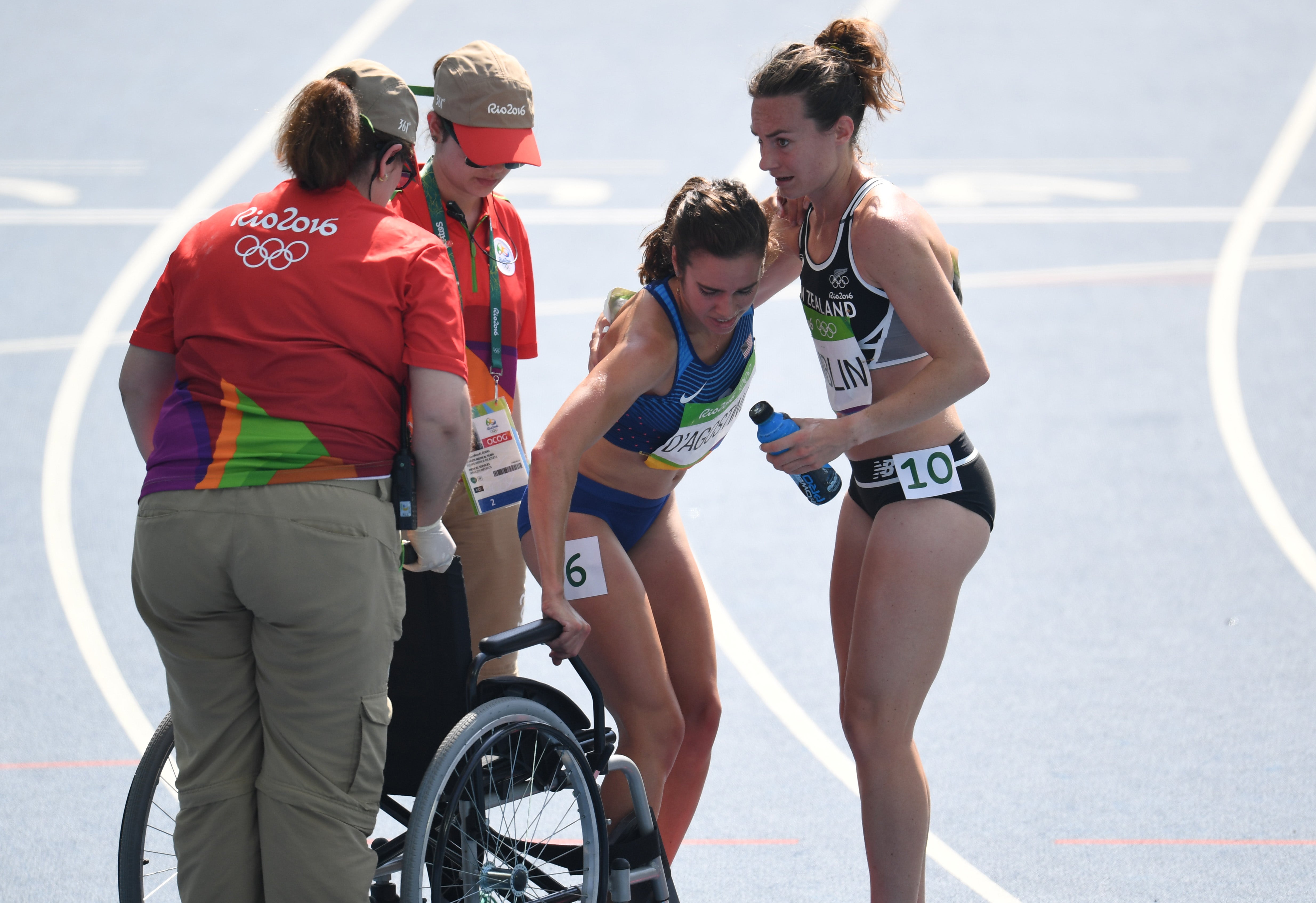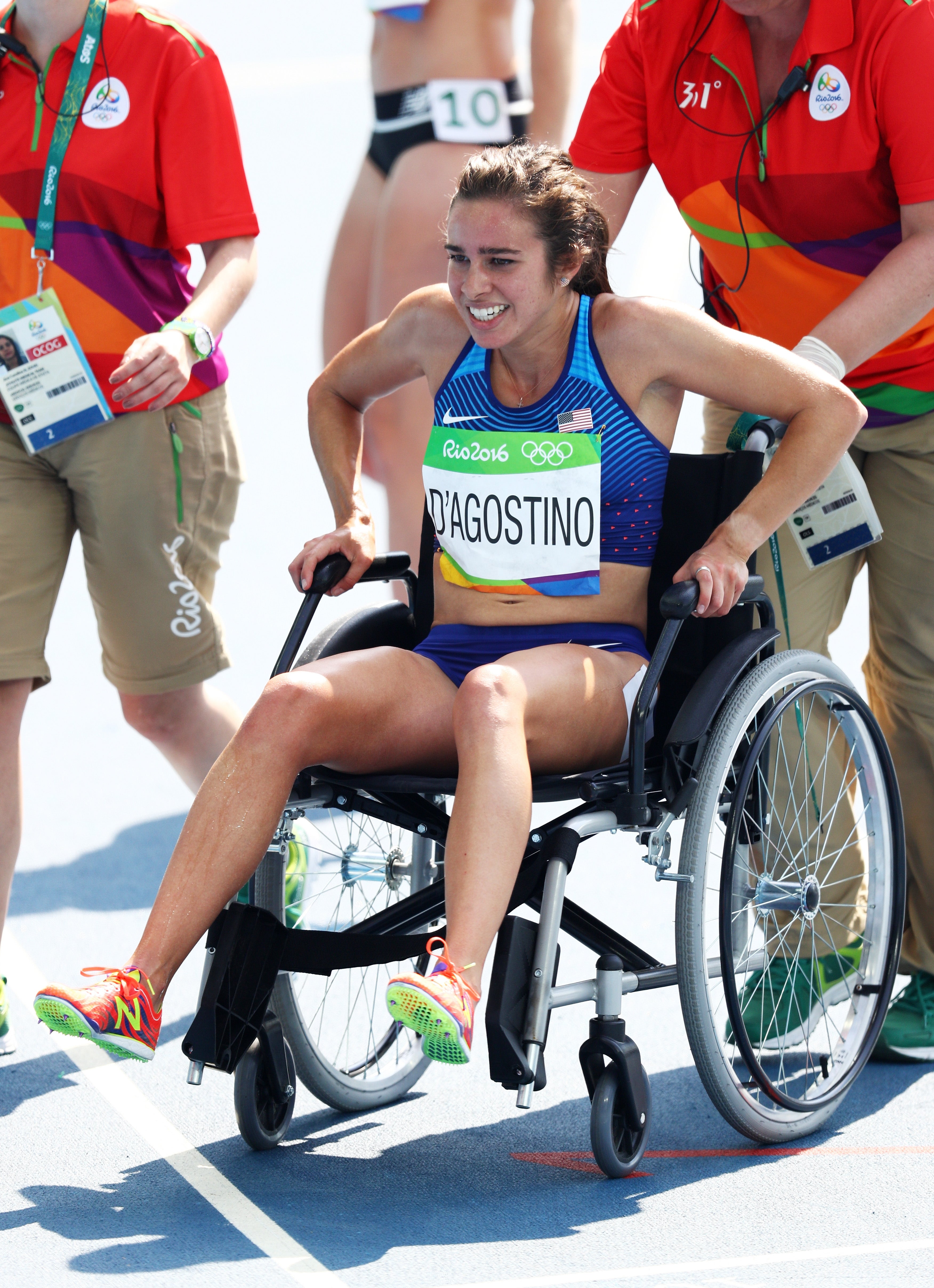 Team USA announced after the race that D'Agostino will be eligible to run in the final Friday following a protest.
BREAKING: @abbey_dags & #TeamUSA have successfully protested & she's been advanced to the 5000m final. #Rio2016

— USATF (@usatf) August 16, 2016