Zach McAllister solid in Tribe's 5-2 loss to Angels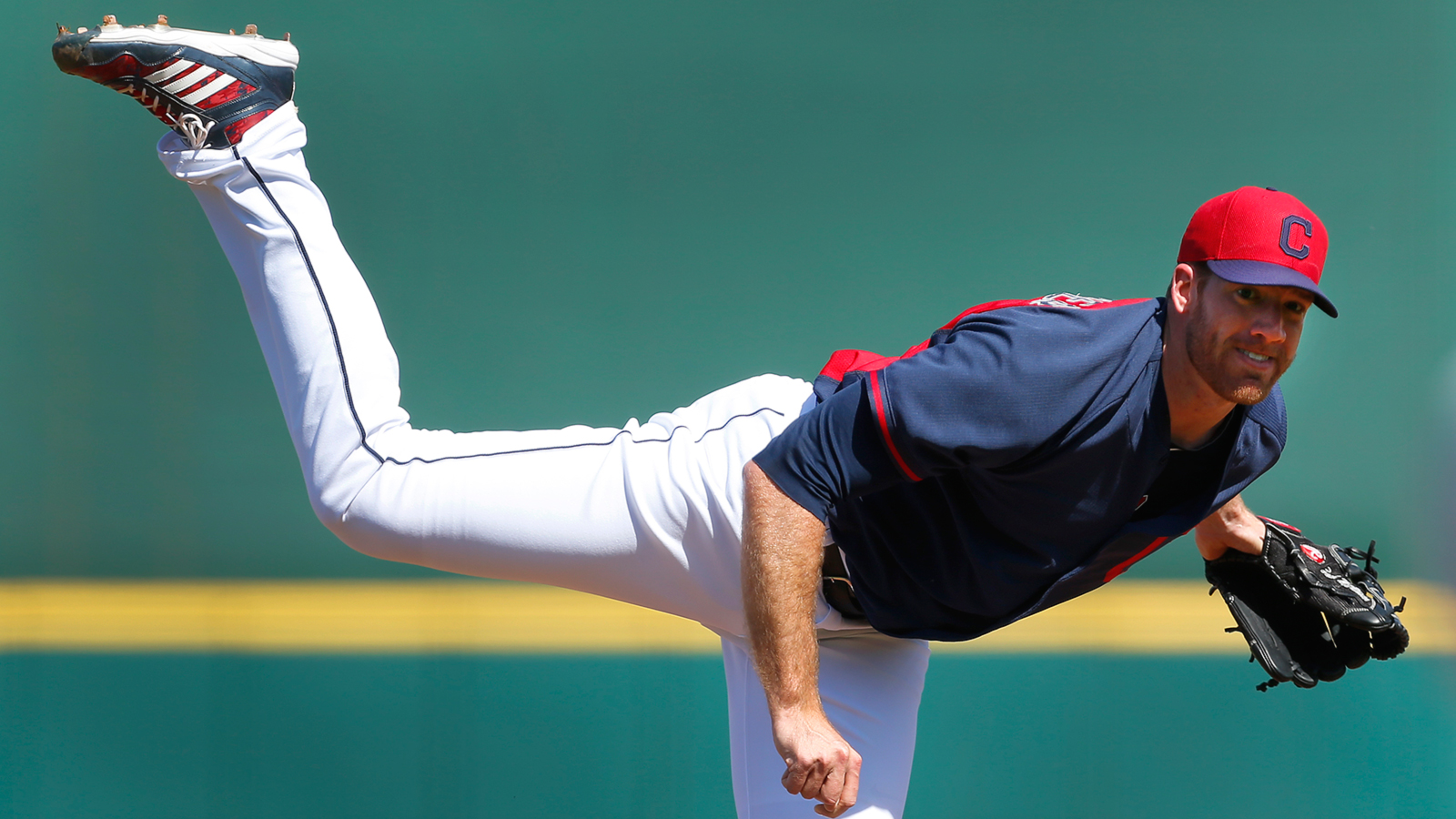 TEMPE, Ariz. – Zach McAllister rebounded from a tough start and pitched six solid innings, but the damage was done early as the Angels beat the Indians 5-2 on Sunday at Tempe Diablo Stadium.
McAllister gave up three runs, including two in the first. After the right-hander got the leadoff hitter, Mike Trout walked and Albert Pujols had an RBI triple to right. Pujols would score on a Josh Hamilton ground out.
In the fifth, Hamilton would get his second RBI on a sacrifice fly to center that scored Kole Calhoun. McAllister closed his day by retiring the side in order in the sixth.
"I felt like I got into a rhythm and were able to locate pitches well. I was happy with today and it was one of the better games to have," said McAllister, who allowed six hits while walking one and striking out three.
Said Terry Francona of McAllister'€™s day: "€œHe made some mistakes to some pretty good hitters but then threw the ball the way I thought he could. It was really encouraging. You can take the good and learn from what didn'€™t go right."
Mike Aviles made one of the best defensive plays of spring training when he robbed Raul Ibanez of a hit in the fourth. Aviles, who was playing shortstop, nabbed the grounder in what was almost shallow center and then fired a perfect throw to Bryan LaHair.
"The fact that he got to the ball and he had the presence of mind and the ability to get it on its way and make an accurate throw. That was a heck of a play," Francona said.
The Tribe, who has lost two straight for the first time all spring, had only five hits and didn't score until the eighth when Nyjer Morgan scored on a Joe Sever ground out. Morgan, who was 0 for 2, got on via a walk and then stole second. In the ninth, David Cooper's single plated Jordan Smith.
The Indians (16-7-2) and Reds will face each either for the final time of the spring on Monday. The teams have split the previous four games. Cleveland'€™s Carlos Carrasco will oppose Cincinnati's Alfredo Simon.