Xavier coach Chris Mack has a new perspective on tournament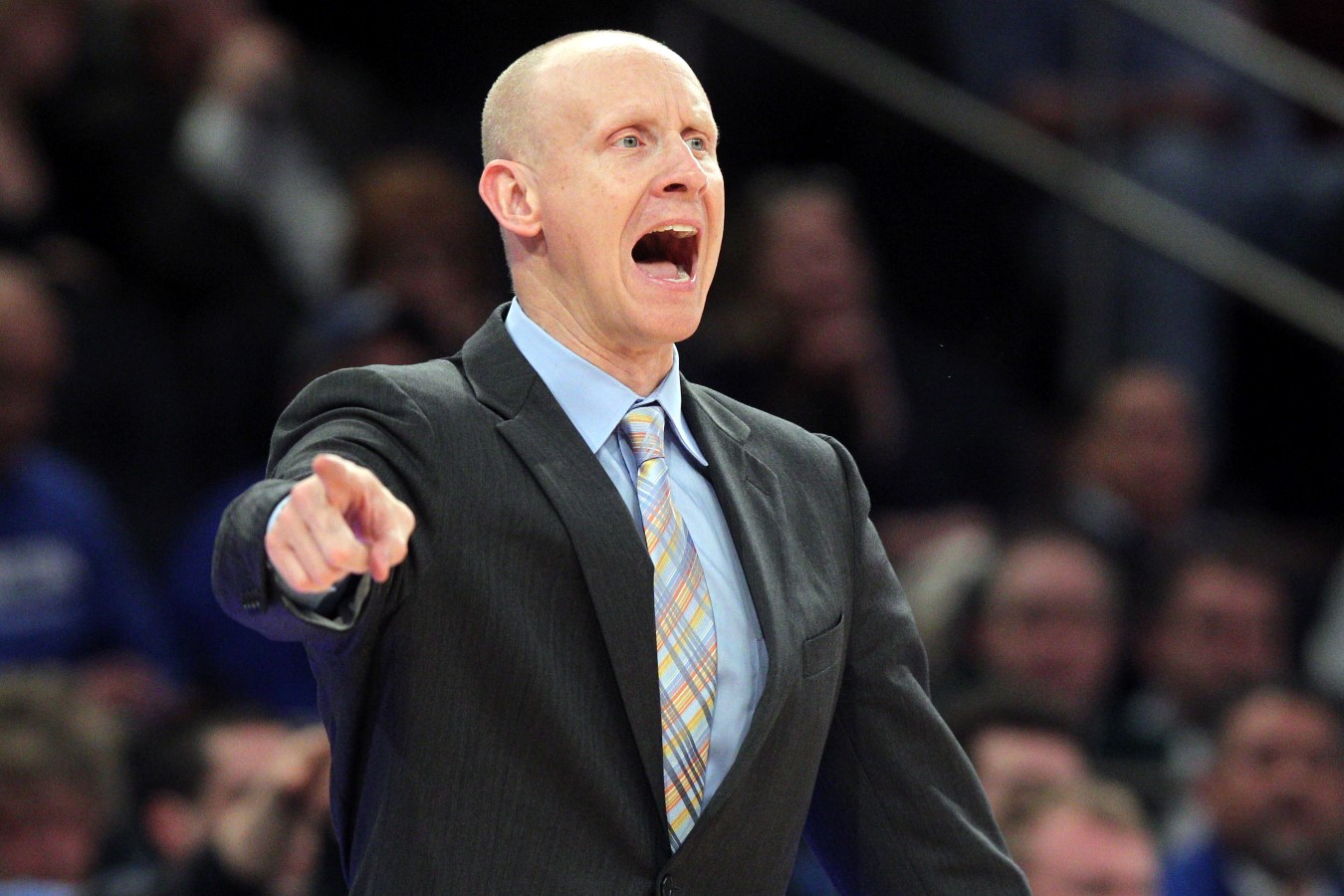 CINCINNATI – Chris Mack walked into the Xavier media room heavily armed. He had an extra large Dunkin' Donuts coffee and his emotions ready to go.
The Musketeers will be playing in the NCAA tournament after a one-year absence. They found out Sunday evening they will be playing North Carolina State on Tuesday night as part of the First Four in Dayton, home of one of Xavier's biggest rivals. It'€™s a quick turn-around for both teams who will have less time than normal to study each other. The winner of this game between the last two at-large teams to make it into the field of 68 will move on to play Saint Louis on Thursday in Orlando.
It has been a long season for Xavier but nothing that it went through compared to what Mack experienced a week ago.
"To put it into perspective, seven days ago I got a knock on my door from a neighbor,"€ said Mack.
He was noticeably choked up.
"€œHe said my wife was in an auto accident. It was an eighth of a mile from my house. I got to the scene. The car went to the other side of the double-yellow, hit my wife head-on. A drunk driver. Blew a .25 with my kids in the car."
"I'm as excited as it gets to play in the NCAA tournament. And ahh.. That was really, really hard. You tell me we're playing in Dayton and fans are going to boo me. Great. Great. My kids boo me when I put them to bed and "Goodluck Charlie"€ is on. Let's go."
For all of the potential side stories about Xavier going to play in Dayton and how the crowd could react negatively for the Musketeers even though they'€™ll be playing a mere 50 miles from home, none of that matters.
It'€™s a message Mack and his coaches were pushing hard on their players Sunday.
"When the ball is tossed up, we've got to show up if we don't want to go home," said sophomore guard Semaj Christon.
Xavier (21-12) and NC State (23-13) will be meeting for the first time. The Musketeers have been answering questions for the last three weeks about whether or not they've done enough to get back to the tournament. A home win against nationally-ranked Creighton and national player of the year (in waiting) Doug McDermott got them their 20th win of the season but it wasn'€™t until they beat Marquette in the Big East tournament last Thursday that things appeared safe.
Just barely. Hence the trip to the UD Arena.
Xavier is 22-34 at UD Arena since the arena opened in 1970, including a loss in the 1983 NCAA Opening Round game against Alcorn State. They are 11-2 in the building against teams not named Dayton but rarely are they received well there.
"We knew anything would be possible," said senior forward Isaiah Philmore. "Kind of thought it might happen but personally I was leaning more towards us being in and playing on Thursday or Friday. Either which way, it doesn't really matter as long as we get to play. As long as we're not done, I'€™m happy."
This will be Xavier'€™s 24th appearance in the tournament, including its eighth appearance in the last nine years. The program has been to six Sweet 16s and twice made it to the Elite 8. The Musketeers have won at least one game in the tournament in five of their last six appearances.
This is not a tournament-experienced team, however. Only juniors Justin Martin and Dee Davis played much on the 2012 team that reached the Sweet 16 as a No. 10 seed. Christon was playing at Brewster Academy along with forward Jalen Reynolds and NC State star T.J. Warren. Philmore was sitting out a year as a transfer from Towson State.
It's all a matter of perspective.
"I'€™m beyond excited. Making the NCAA tournament is not a birthright,"€ said Mack. "It'€™s exciting to be back. We missed out last year and it was disappointing but I'€™m happy for this group to be able to enjoy this experience starting on Tuesday."