Who's faster — Reds CF Hamilton or retired speedburner Sanders?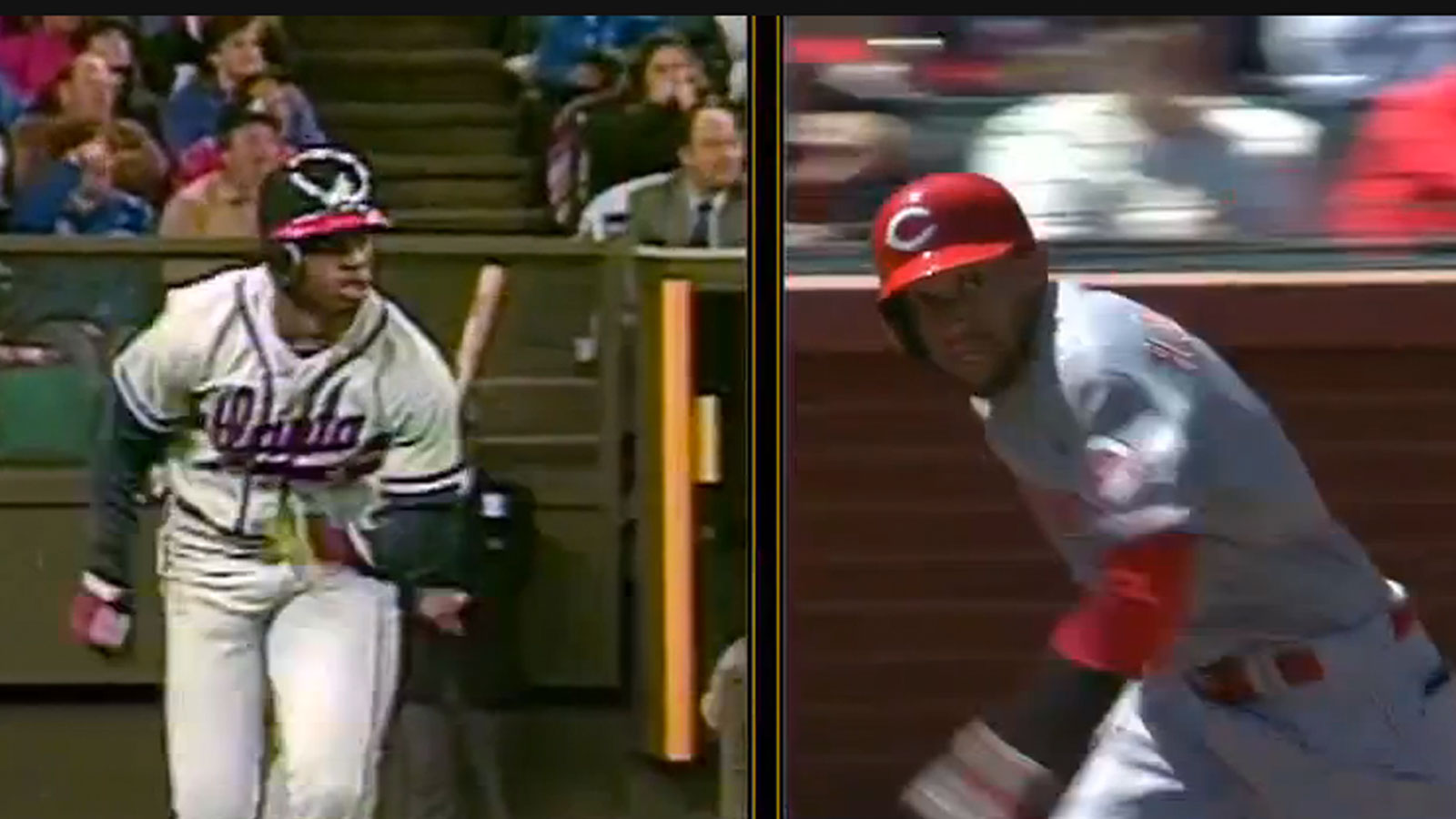 Wonder no more.
Putting to bed what could have been a perpetual barroom debate, MLB Network aired a segment comparing the base-running speed of Deion Sanders, as a member of the Atlanta Braves, and Cincinnati Reds center fielder Billy Hamilton.
Hamilton wins the contest — and Sanders had the potential advantage of running on Astroturf in his sample clip.
Hamilton dazzled on the basepaths in the Reds' win against the Cardinals Wednesday, first recording a swift triple, then making his way around the bases following a single, culminated by an incredible run-scoring tag-up on a short popup to right field.
The 23-year-old, in his first season as a regular major-league starter, failed to record a hit in his first five games of the season. However, in the Reds most recent series in St. Louis, he showed his potential, racking up five hits in three games.
If Hamilton can consistently get on base, his speed makes him a game-changing cog in the Reds lineup.
(h/t Cincinnati Enquirer)