Who might Phil Jackson want as his first Knicks coach?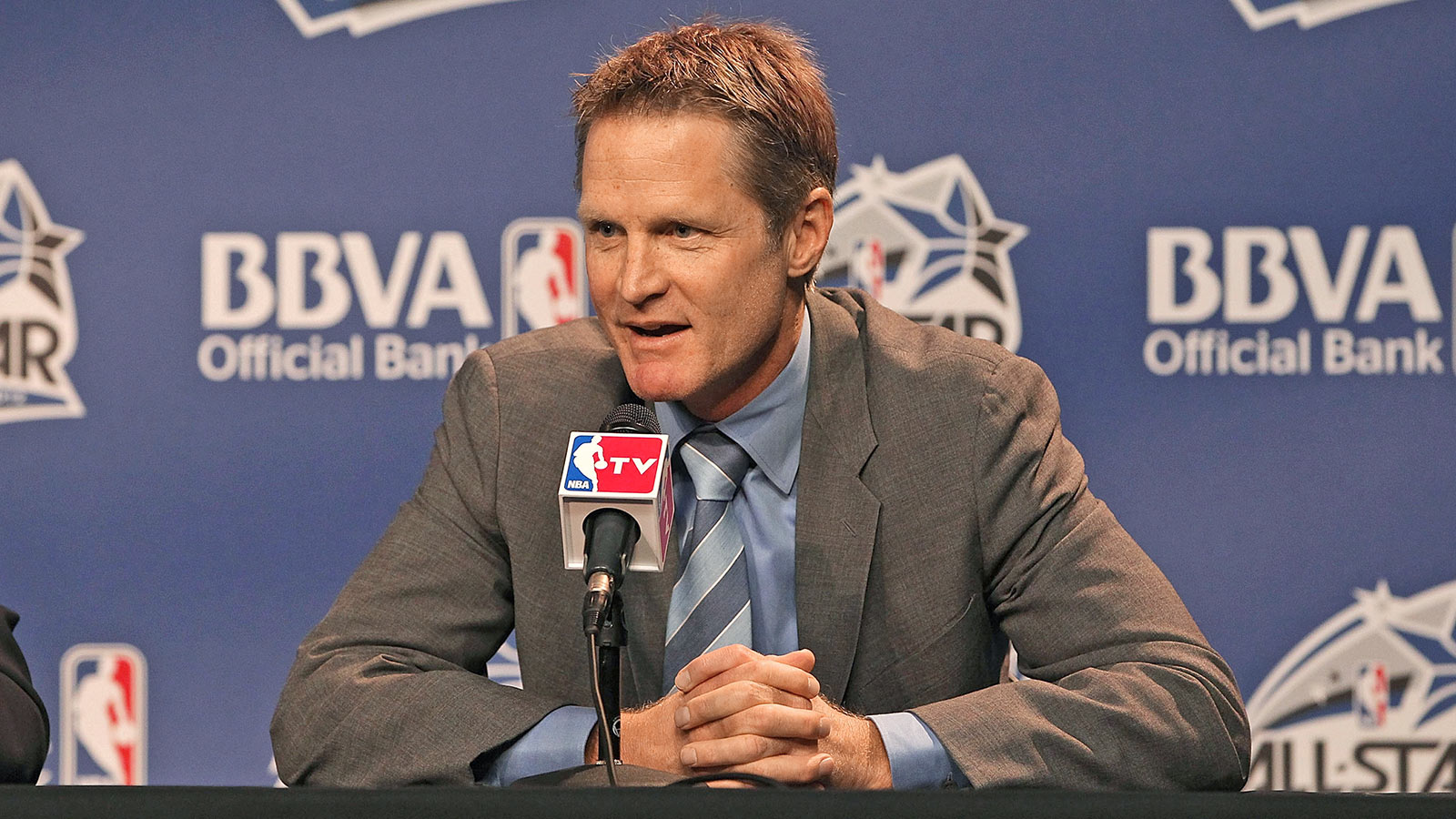 Steve Kerr is considered the frontrunner to replace Mike Woodson as the New York Knicks' next coach, but that doesn't mean Kerr is the only candidate.
As you know, president Phil Jackson is the new mastermind behind the Knicks. He fired Woodson and his staff Monday, and it is believed Jackson wants the Knicks to run the triangle offense — or the offense Jackson utilized in winning 11 championships as coach of the Chicago Bulls and Los Angeles Lakers.
Kerr has never coached in the NBA, but he is quite familiar with the triangle. That's because Kerr, now an analyst for TNT, won three titles under Jackson as a player with the Bulls. Kerr addressed the topic on his SiriusXM NBA Radio show Monday, saying he "anticipates talking with Phil Jackson" about the opening.
But no matter who lands the gig, Jackson will move to New York full-time and help implement the triangle, sources have told FOX Sports.
USA TODAY Sports
THE HOTTEST
Check out the hottest NBA dancers. Which ones are your favorites?

Here are five more candidates who could be among the favorites on Jackson's list:

KURT RAMBIS

The former Los Angeles Lakers Showtime-era forward assisted Jackson for three of Jackson's five titles in LA. Rambis was also the head coach of the Timberwolves and is quite familiar with (you guessed it) the triangle. He was an assistant under Lakers coach Mike D'Antoni last season, but it has been said Jackson wants to hire someone he trusts. Rambis fits the profile.

DEREK FISHER

Fisher is still in the middle of the playoffs as a guard with the Oklahoma City Thunder, but speculation says he will retire at season's end. If so, Fisher could turn into the next Jason Kidd, evolving from floor leader to coach in less than a year. Fisher and Jackson remain close after winning five championships together with the Lakers.

JIM CLEAMONS

Another entrusted Jackson associate, Cleamons might be a hard sell, considering he failed as coach of the Dallas Mavericks and spent this season as an assistant with the miserable Milwaukee Bucks. But he assisted Jackson for a whopping nine of those 11 titles and has Jackson's respect. Both truths count for a lot.

BRIAN SHAW

Shaw just finished his first season as an NBA head coach, leading the Denver Nuggets to, well, nowhere. So Shaw might be another tough sell — but perhaps no tougher than a guy like Kerr. After all, prior to getting the Nuggets job Shaw had been an assistant (and player) under Jackson. But if the Knicks want Shaw, it will likely require some compensation.

MARK JACKSON

Yes, Jackson is in just his third season as coach of the Golden State Warriors. Yes, the Warriors have looked good, developed talent and made the playoffs in both seasons. But for whatever reason, Mark Jackson appears to be at odds with the Warriors' front office. So much, in fact, that many league executives feel if the Warriors fail to get out of the first round of the playoffs, Jackson is a goner. He's a New York native who spent some of his best seasons as a player with the Knicks — and Phil Jackson is a fan. So if Mark Jackson doesn't last in California, it wouldn't necessarily be a big surprise if he got the opportunity to return home.