UC to debut Adidas 'Made in March' uniforms in postseason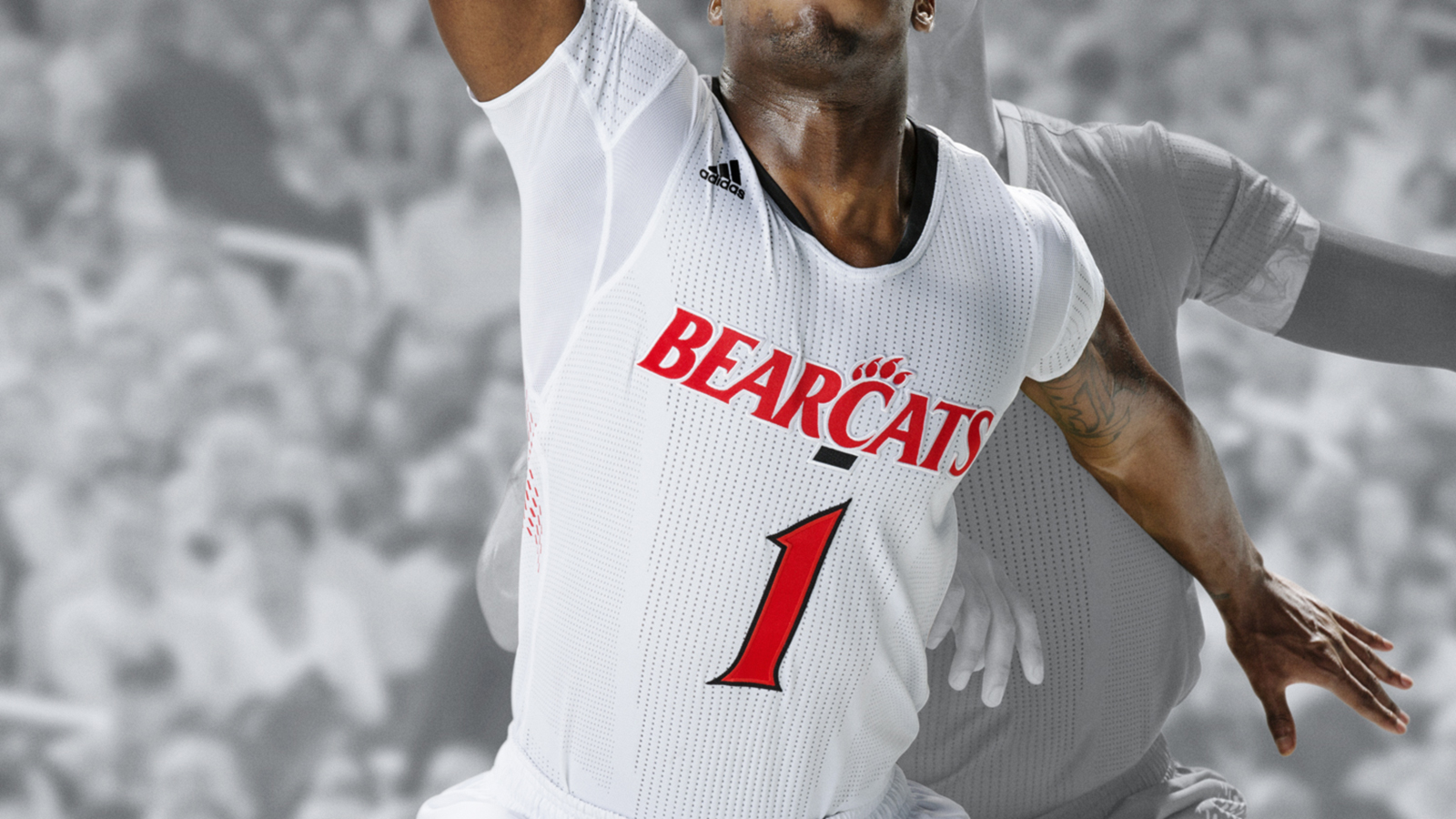 The Cincinnati Bearcats men's basketball team will have some new duds for postseason play this year. Again.
UC is one of ten programs that have been selected by adidas to wear the company's Made in March uniform, beginning with the American Athletic Conference tournament in Memphis next week. The Bearcats will have sleeves on their jerseys. The uniform fabric is the latest in adidas' line of gear and is designed to provide better breathability and help players recover from their physical exertion quicker.
This is the third year in a row UC has worn specialized uniforms from adidas in the postseason.
The uniforms feature a functional perforated print pattern along the leg of the stretch woven short to enhance breathability and ventilation:
Besides UC, the other programs that will wear the adidas uniforms this March are: Baylor, Indiana, Kansas, Louisville, Michigan, Notre Dame, Tennessee, UCLA and Wisconsin. UC, Baylor, Louisville and UCLA will wear jerseys with sleeves.
Last year the Bearcats had a camouflage print jersey:
We'll just say that this year's version is a little more subtle.