Tribe Week in Review: Chisenhall getting back on track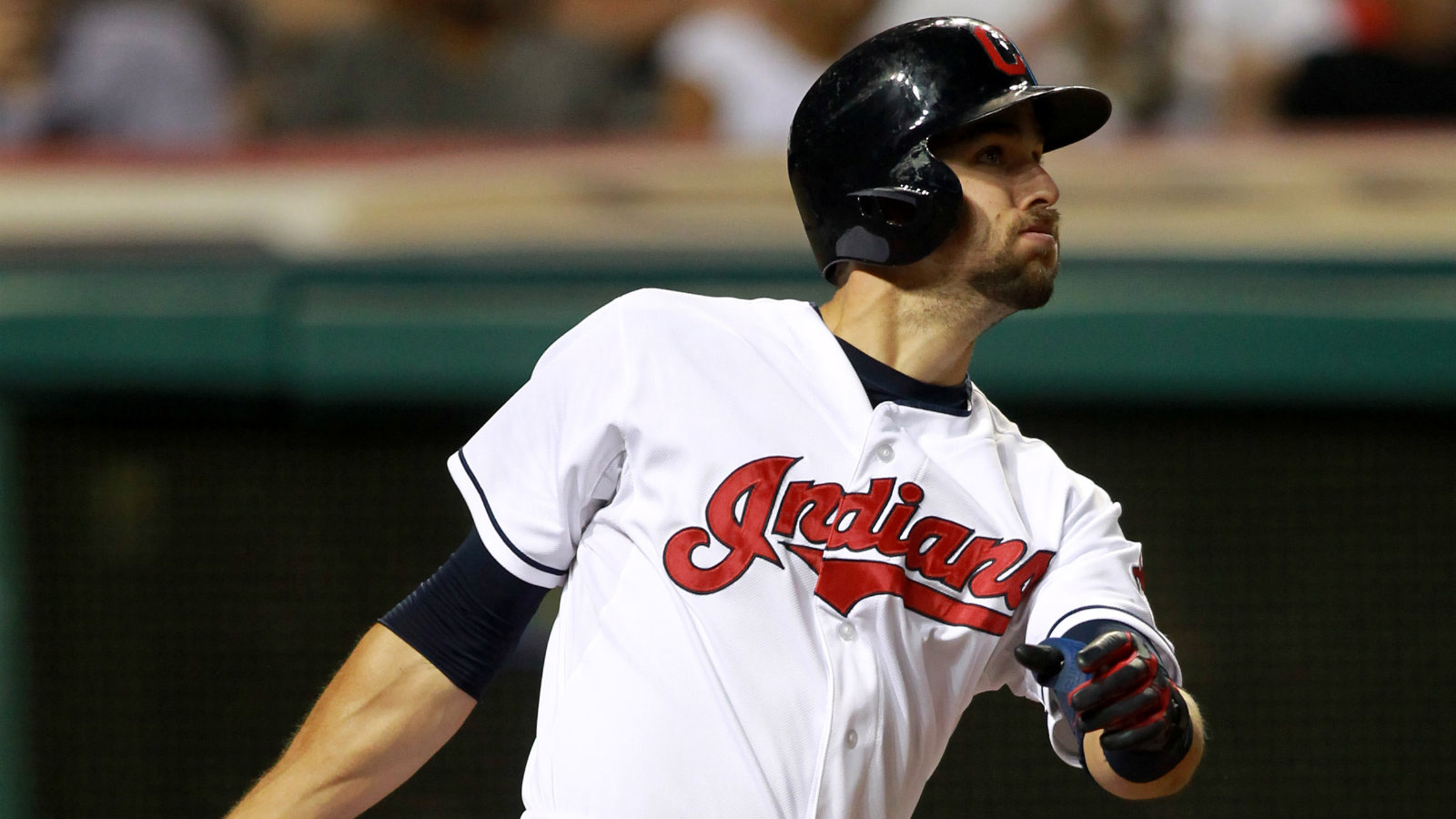 CLEVELAND –€" Even Lonnie Chisenhall figured that he wasn't going to hit .400 all season. You would have made a lot of money before spring training if you had him hitting over .300 a week into August.
However no one thought that Chisenhall would go into a slump that has lasted most of the second half. After having three hits in his first six at-bats after the break, Chisenhall went into a tailspin, going 12 for 85.
Over the past week though Chisenhall has shown signs of getting back on track. He went 4 for 9 in the Houston series, including consecutive multi-hit games for the first time in two months, and was 5 for 16 on the week as the Tribe won four of six.
"It's kind of when the slump first started the hits weren't dropping. Then I went through a two-week period where I wasn't feeling good," Chisenhall said. "The past two weeks I feel like I have been making progress. It is good to see a couple hit the grass."
August has never been Chisenhall's favorite month. He batted .145 in 24 games last season and is a career .197 hitter on the month. Considering the rollercoaster that Chisenhall went through last year, which included being sent down to Columbus, he has remained focused on just weathering through things. At .290 for the season, Chisenhall's average is 65 points higher than it was last year.
"My routine hasn't changed," he said. "It is just a matter of getting confidence going and seeing the ball hit the grass."
Where Things Stand
After taking two of three in Minnesota and against Houston, the Indians are back to a season-high three games over .500 for the third time this season. Kansas City also won four of six last week and remain on top of the AL Central by six games.
In the Wild Card, the Tribe are five games out of the final spot after Seattle got their first sweep of a three-game series in Boston. The Indians are off today before beginning a stretch of 30 straight days of games with most coming in the division.
Number of the Week
2.42 — The Indians' ERA in August, which is second in the American League. Seattle's staff has a 2.29 ERA.
Good Week
Jose Ramirez: Has a six-game hitting streak and went 9 for 18. He also had a walk-off RBI single in Satruday's win over Houston.
Tyler Holt: In four games was 3 for 7 and also had two diving catches in Sunday's win.
Mike Aviles: Was 6 for 18 with a home run and two RBI.
Cody Allen: Made four appearances and had two saves. The four runs he allowed in Friday's loss to Houston were all unearned due to two errors in the ninth.
Bad Week
Michael Brantley: A rare visitor on this side of the ledger, but he was 2 for 19 and had a streak of 15 straight at-bats without a hit.
Carlos Santana: Another tough week for the first baseman as he was 3 for 19.
The Week Ahead
Cleveland at Chicago
First pitch: 8:05 p.m. Tuesday-Thursday
Probables: Tuesday — LH T.J. House (2-3, 3.80) vs. LH Jose Quintana (6-10, 3.25); Wednesday — RH Corey Kluber (13-7, 2.46) vs. RH Hector Noesi (7-8, 4.39); Thursday — RH Carlos Carrasco (5-4, 3.14) vs. LH John Danks (9-8, 4.96)
Of note: Indians trail series 8-5 and have lost six of seven in Chicago.
Cleveland at Kansas City
First pitch: 8:10 p.m. Friday; 7:10 p.m. Saturday; 8:07 p.m. Sunday
Of note: Indians are 6-7 against the Royals this season and have dropped five of six in Kansas City.