Tribe to celebrate 20th anniversary of then-Jacobs Field at home opener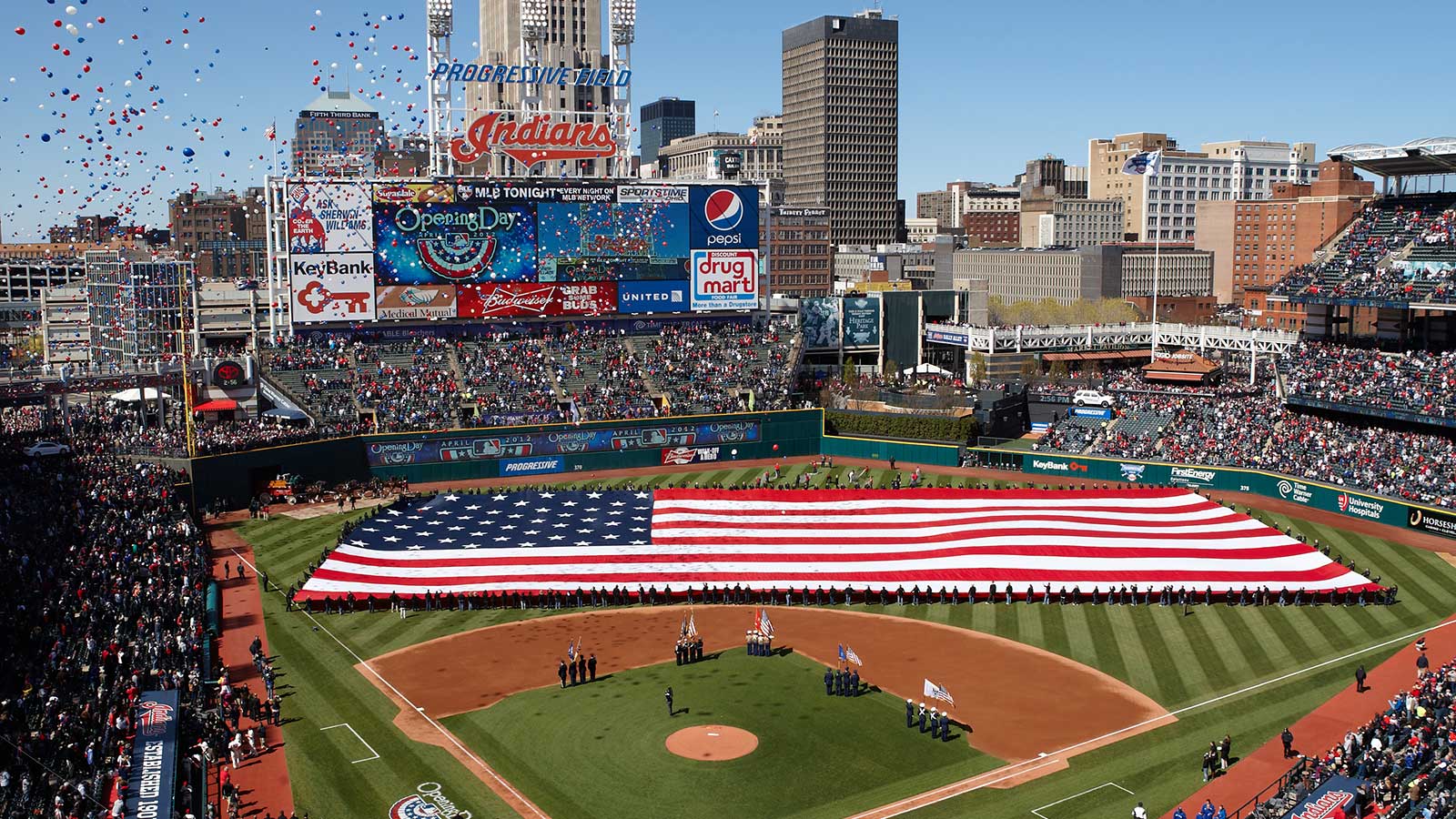 Mike Hargrove will throw out the first pitch to Sandy Alomar Jr. as part of next Friday's festivities for the Indians home opener at Progressive Field against the Minnesota Twins.
The Tribe's 21st home opener at the corner of Ontario and Carnegie will take place 20 years to the day of the first regular-season game at the ballpark, which was known then as Jacobs Field. Hargrove was the manager and Alomar was the catcher in that game against the Mariners, which was won by the Tribe in 11 innings on a Wayne Kirby single. In a list of the Top 10 moments at Progressive Field, that is seventh. Alomar got the Indians first hit with a single in the eighth which broke up Randy Johnson's bid for a no-hitter.
Gates to Progressive Field gates will open at 1 p.m., which is two hours before first pitch, and the team is encouraging fans to be in their seats by 2:30 p.m., which is when pregame activities will start. Included in those are:
–A video tribute to the first game at then-Jacobs Field
–Raising a 20th-anniversary flag, which features eight postseason pennants
–Recognition of select season-ticket holders who have been with the Indians since 1994
–Recognition of the 2013 postseason team
–A moment of silence for late broadcaster Mike Hegan
The Cleveland Orchestra Double String Quartet will perform the National Anthem. Some members also performed the anthem on Opening Day in 1994.
Rally Alley presented by RTA will get things started at noon from Larry Doby Way. Opening Day Rally Alley will feature live broadcasts from SportsTime Ohio as well as autographs from Indians alumni.
The Indians are 10-10 in openers at Progressive Field and have lost the last five. They are 58-55 in all home openers. This will be the sixth time that the Twins are the opponent for the home opener with the past three happening at Progressive Field (all won by the Tribe). Earlier this week, manager Terry Francona announced that Danny Salazar will pitch the home opener.
The home opener sold out in 15 minutes on March 3.