Tribe at .500 going into break after rallying past White Sox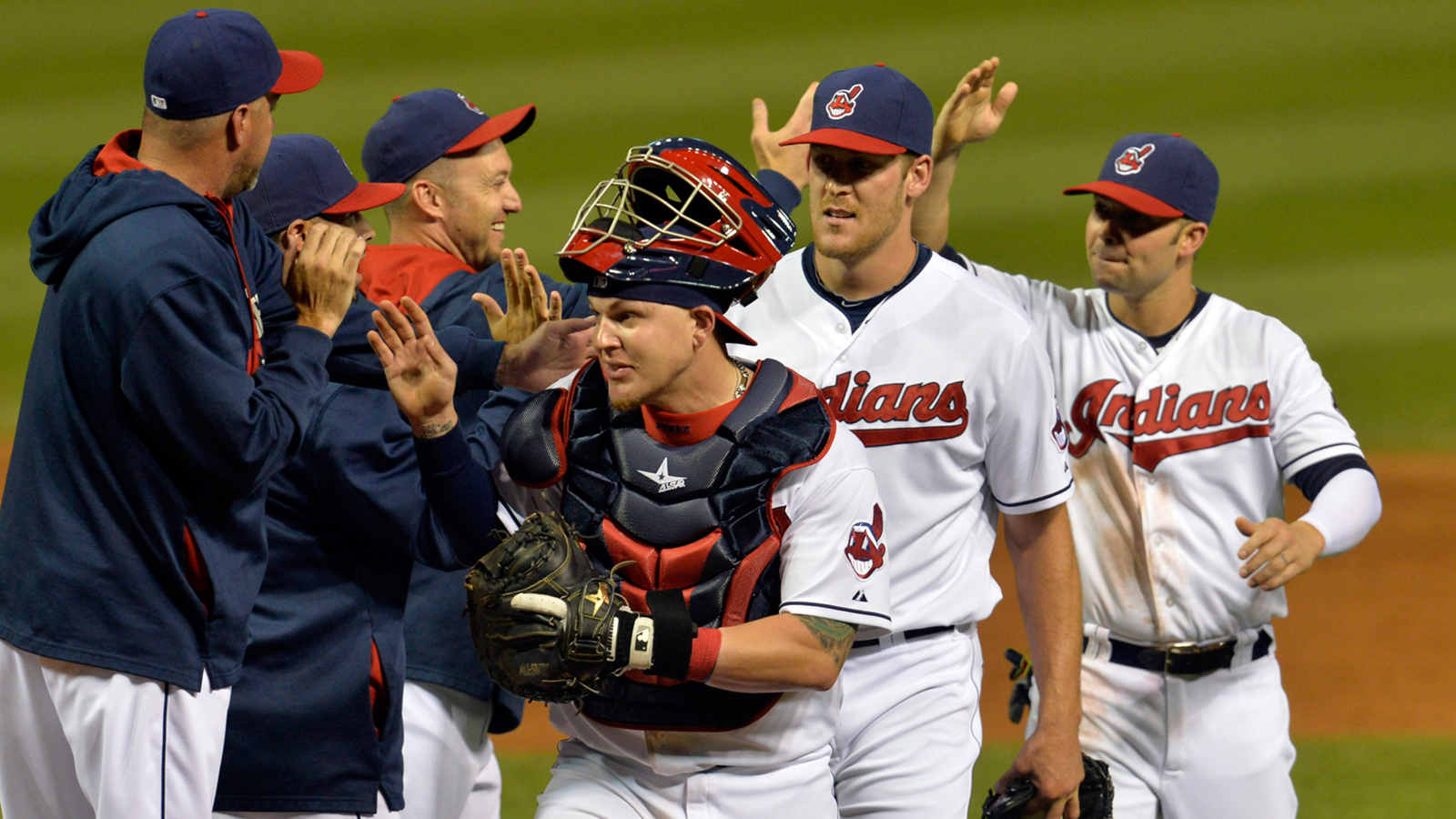 CLEVELAND — In a first half where the Indians have been on a series of ebbs and flows, they ended it on a high note.
Yan Gomes' two-run homer to right in the eighth inning gave the Tribe a 3-2 victory over the White Sox on Sunday at Progressive Field.
The Indians go into the All-Star Break at .500 with a 47-47 record and were 6-4 on what will be their second-longest homestand of the season. In a month that sees them play 17 of 21 games against their AL Central rivals, they took two of three from both the Royals and White Sox.
"We're right there, especially in this division," said Gomes, who was 2 for 4 with three RBI. "I feel like we're making that turn. People are understanding their roles."
After the White Sox scored two in the eighth to take the lead, Nick Swisher led off with a single to left. Gomes narrowly missed a double earlier in the at-bat but then drove a 1-1 pitch from Javy Guerra into the White Sox bullpen in right field to help Cleveland take back the lead.
More on the Indians
The Tribe went into last year's break in slightly better shape at 51-44 but there are still a lot of similarities, including the fact that over the past couple months, they have managed to weather things pretty well. Since May 19, they are 28-22, which is the best mark in the division. Cleveland is 7½ games behind Detroit but face the Tigers in a pivotal four-game set beginning Friday at Comerica Park. For those focusing on the Wild Card race, the Tribe is four games out of the final spot.
"I do think the way we've played (recently) if we play good baseball over the next couple months it will be exciting," Terry Francona said. "For some of the things that have happened and the inconsistencies in our play it is in front of us and we need to do things better."
Besides Gomes' homer, the other good thing from Sunday's game was the continued progress of Trevor Bauer. The right-hander pitched 6 2/3 innings of shutout ball and struck out a career-high 10. He is on a run of 13 consecutive scoreless innings and has lowered his ERA over the past two starts from 4.42 to 3.84.
"He used all his pitches and when he got himself into a bind he pitched out of it," Francona said. "Early in game get a couple outs and then inning got extended but he didn't let them score."
Bauer will be the starter when the second half begins on Friday in Detroit.