Team USA Report: Kyrie sports LeBron's No. 23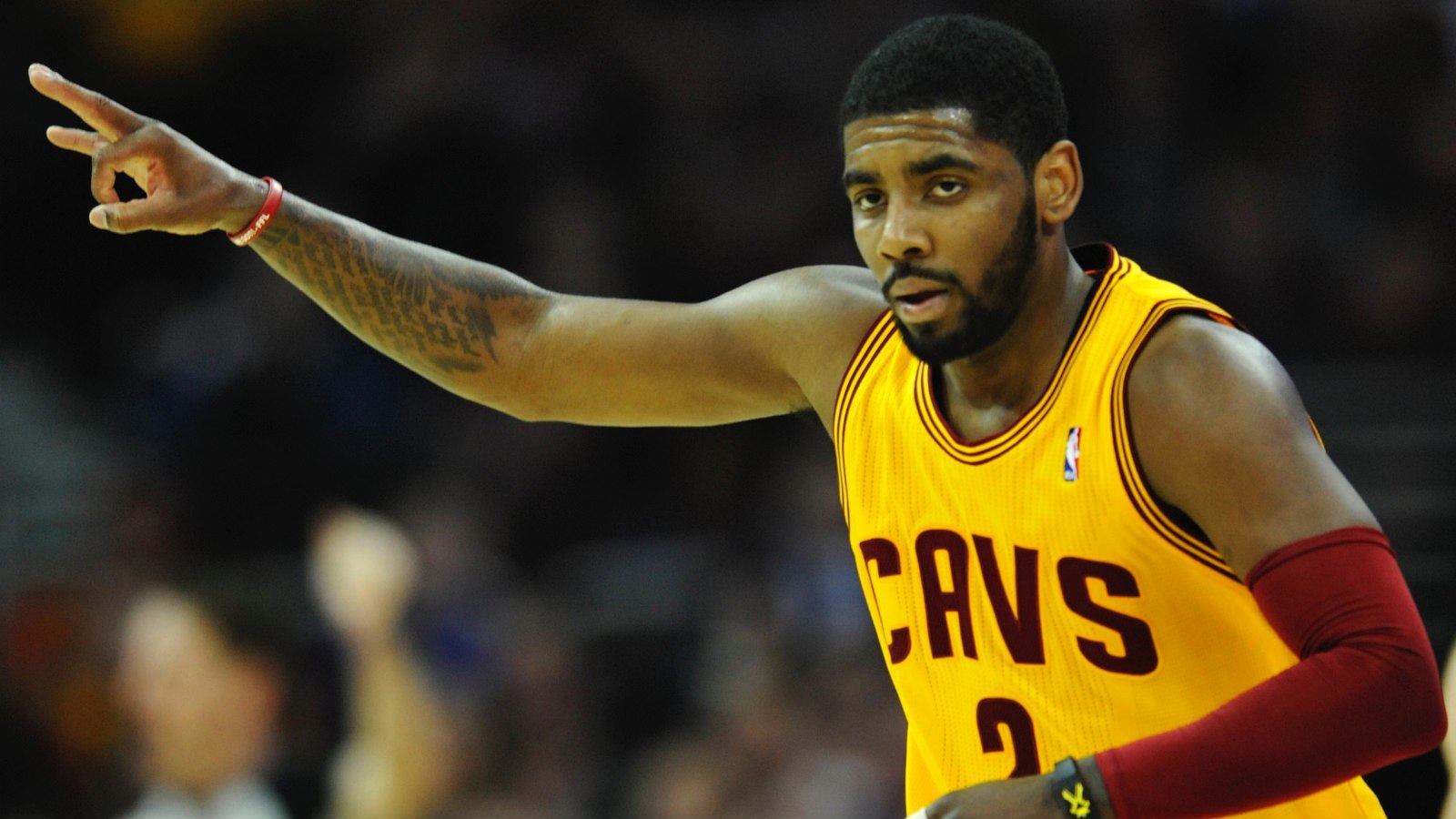 Random stuff after the first day of Team USA training camp Monday at UNLV:
1. Kyrie Irving has been No. 23 in international competition before, and LeBron James wore No. 6 with Team USA. But now, James wears No. 23 (again) for the Cavaliers, and is a teammate of Irving's in Cleveland. So when a picture showed up on the Internet of Irving wearing a No. 23 practice jersey, fans wondered if it was in honor of James. For the record, it was not.
2. But hey, with the likes of LeBron, Kyrie and others, it's suddenly a great time to be a Cavs fan, and the image of Irving sporting James' Cavs number likely gave those fans yet another reason to smile — coincidence or not.
Hey @KingJames, you know this guy who was wearing your number at Team USA practice today? pic.twitter.com/zC5OjiybQ9

— Sam Amico (@SamAmicoFSO) July 29, 2014
3. OK, on to basketball. No one is being as closely watched as Bulls point guard Derrick Rose, who's missed most of the previous two seasons with major knee injuries. Rose also is a former league MVP and a big reason the Bulls believe they could be true contenders again. This is his chance to prove he's healthy, if not make the final cut with Team USA.
4. Rose said Monday his knee feels fine. "There is no pain," he said. "That's the past."
5. It sure looked that way, as Rose scored off an acrobatic layup during a team scrimmage. "Just competing again feels great," Rose said, laughing. "This will knock the rust off for a good year. I just want to improve every day."
6. Team USA guard and Pacers star Paul George on Rose: "He looked great. He looked like he didn't miss a beat. It looked like he played last season as well as a full season before that. I'm happy to see him back on the floor. Although he's in the East and in the Central Division, I still hate to see guys go down. It's great to see him out here. He looks great and I'm excited to play alongside him."
7. The day's first practice was run primarily by Bulls coach Tom Thibodeau, an assistant under Team USA head coach Mike Krzyzewski. "We have great versatility," Thibodeau said. "We'll find our style."
8. Among the highlights: Rose's acrobatic layup, a nifty finish from Irving near the rim, and a monster block by Pistons big man Andre Drummond. "It's not going to happen in one day," Thibodeau said. "But when you have the type of talent that we do, if you get them committed to playing basketball on both sides as a five-man group, that's your best chance for success."
9. Reigning NBA MVP Kevin Durant is perhaps the most accomplished player on the floor. If you know about Durant, you know it's never been about the bright lights and big cities. Clearly, the man just loves playing the game. "I always wanted to be here," he said about committing to Team USA for the upcoming World Cup. "My basketball life is short when you look at it in the grand scheme of things. I really want to play as much as I can and try not to worry about my body. I know that sounds a little crazy and a little whacky. … It's an exciting time and right now I am enjoying it."
10. Team USA won two 12-minute scrimmages against the Select Team on Monday. After that, the teams were mixed up for one 10-minute game. The Blue Team, led by Durant and George, got the win.
11. Training camp continues Tuesday, Wednesday and Thursday, followed by a public intra-squad scrimmage Friday night. The World Cup begins Aug. 28 in Spain.