Sunday Tribe storylines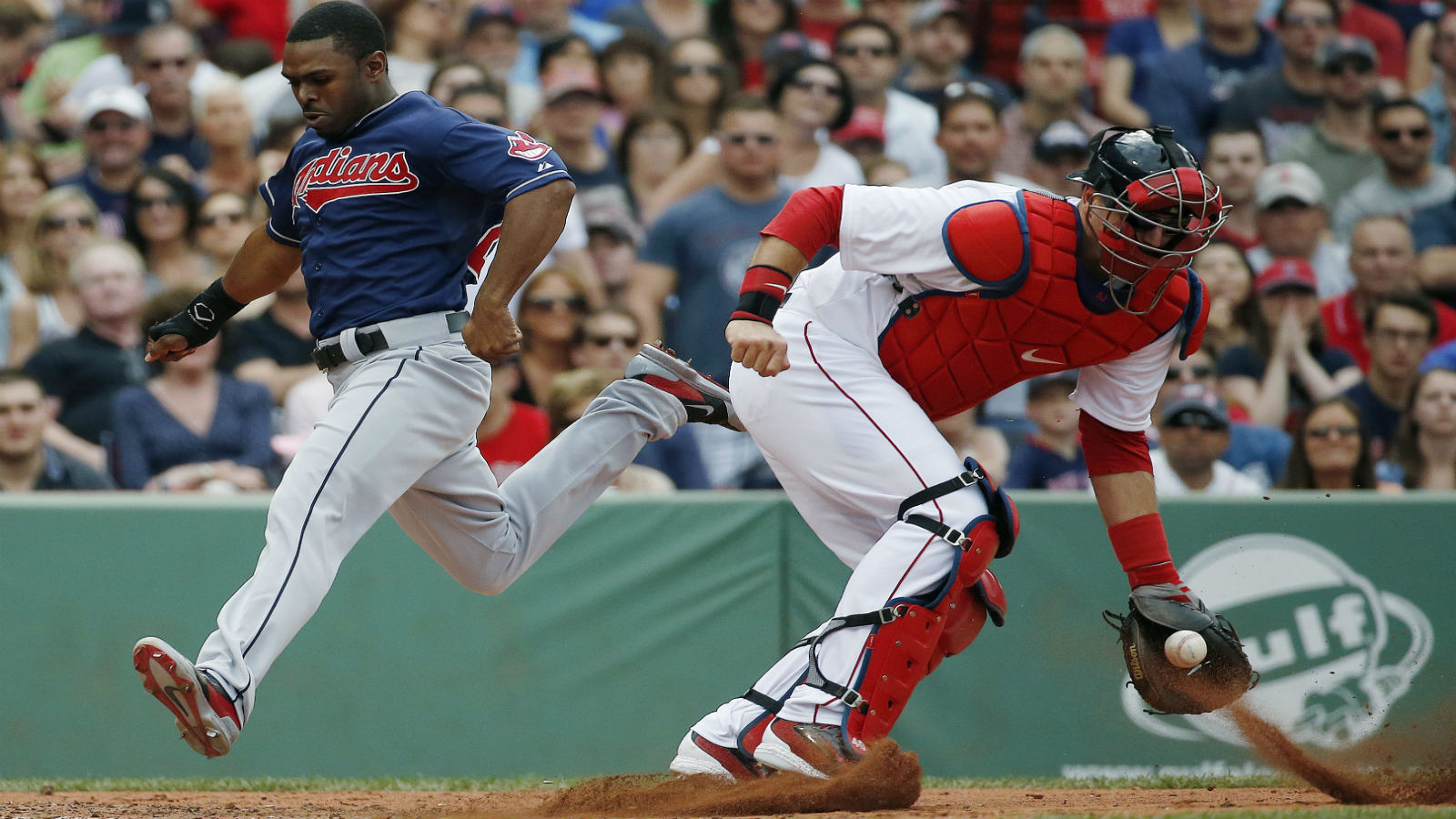 The Indians go into today's game with Boston with the same record that they had after 69 games last season — 34-35. Last year they went 58-35 the remainder of the season, which was the best record in the American League, and qualified for the playoffs for the first time since 2007.
Whether or not they can do the same thing this year remains to be seen.
The Tribe broke a four-game losing streak on Saturday with a 3-2 win over the Red Sox. Going into the finale of a 10-day road trip they are 4-5 and are looking for a split at Fenway Park. In their last five road series, the Indians have won one, lost three and split one. This is their sixth four-game series of the season, where they are 3-1-1.
Indians Live gets things going on SportsTime Ohio at 1 p.m. Here are some other things to watch for in today's game:
Up for the year: With the win on Saturday, Cleveland wrapped up the season series against Boston for the first time since 2011. They are 4-2 against the Red Sox this year after losing six of seven last season.
Day shift: The Indians have played 29 day games, which is third most in the Majors behind Minnesota (33) and the Cubs (31). They are 14-15 but have won five of the last six and nine of the last 13. The Red Sox are 7-13 in day games.
Kluber gets the call: Corey Kluber (6-4, 3.35 ERA) looks to regain the form he had in May. After going 4-0 with a 2.09 ERA and 60 strikeouts last month, the right-hander is 0-1 with a 5.56 ERA in his two June starts. Kluber worked five innings last Tuesday at Kansas City and gave up six runs (three earned) on six hits with five strikeouts and two walks. In four career appearances against Boston (three starts), Kluber is 0-1 with a 6.23 ERA. He went 6 1.3 innings worked and allowed four runs on five hits on June 4 at Progressive Field.
Red Sox vs. Kluber: A.J. Pierzynski 4 for 13; Dustin Pedroia 2 for 8; Stephen Drew 1 for 7; Daniel Nava 3 for 6; David Ortiz 1 for 5, HR; Brock Holt 1 for 4; Mike Napoli 1 for 4; Xander Bogaerts 0 for 2; Jackie Bradley 0 for 2; Grady Sizemore 0 for 3.
Brantley among outfielders: Michael Brantley, who went 2 for 4 on Saturday, is second in the AL among outfielders with a .319 average and third in RBI with 44.
Brock star: Red Sox outfielder Brock Holt leads all rookies in the Majors with a .338 average.
Red Sox starter: Brandon Workman (1-0, 2.86) allowed three runs on four hits over five innings in a June 4 start against the Indians but did not factor in the decision. This is his fifth start of the season and he is 1-0 with a 3.27 ERA.
Indians vs. Workman: Michael Bourn 0 for 3, Michael Brantley 3 for 3; Asdrubal Cabrera 1 for 2, Mike Aviles 0 for 2; Lonnie Chisenhall 0 for 2; Yan Gomes 0 for 1; Jason Kipnis 0 for 2; David Murphy 0 for 2.