Undefeated Brecksville-Broadview Heights hosts last year's state runner-up Nordonia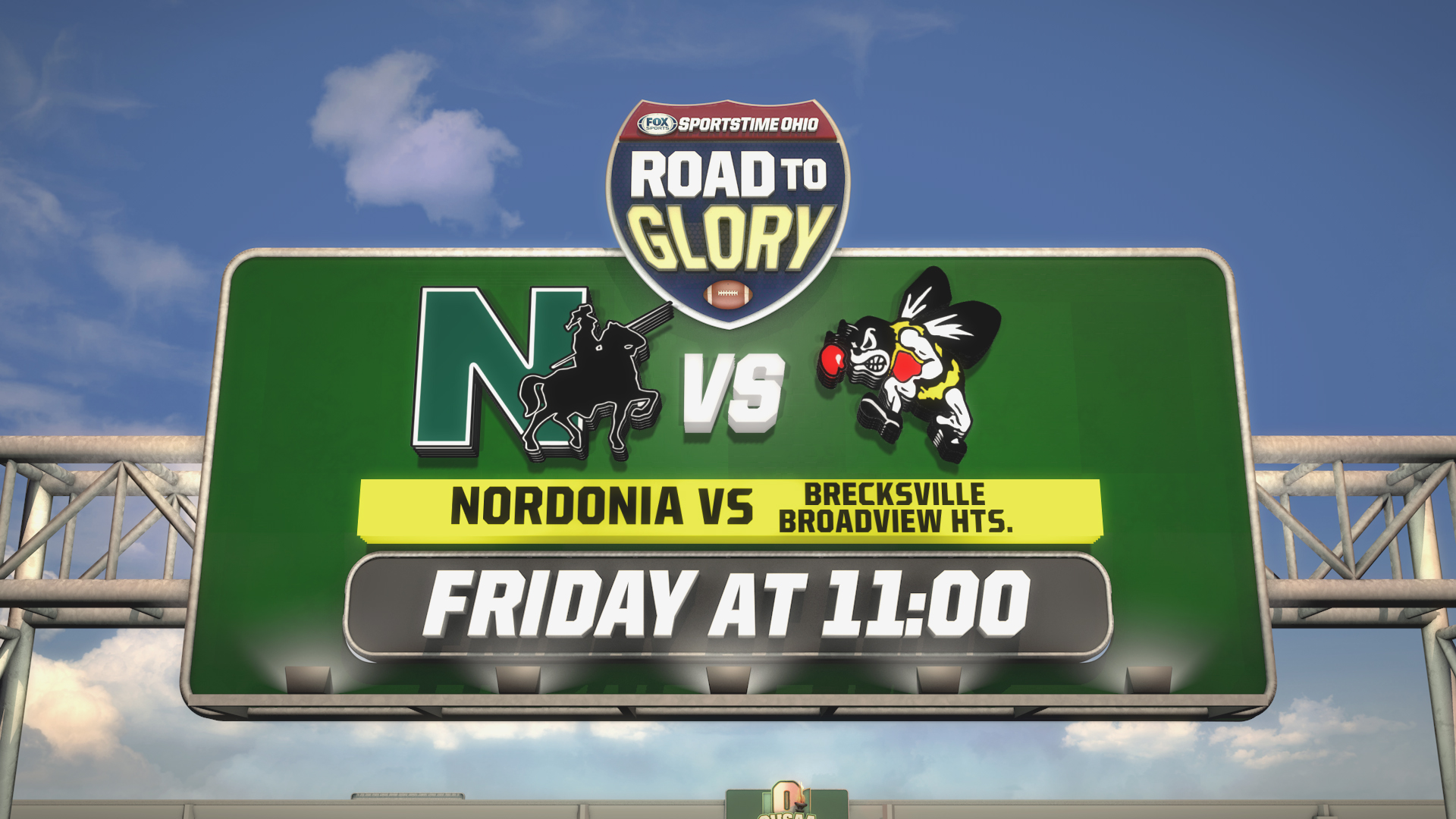 Knights @ Bees – Friday, October 2 at 11:00 p.m. on SportsTime Ohio
· Follow @SportsTimeOhio
· Get a behind-the-scenes look at all the action on SnapChat! Follow username SportsTimeOhio's snap story to see inside the production truck and all around Bees Stadium.
· Broadcast Team:
o Jeff Phelps and Frank Stams will call the game
o Ryan Cavanaugh (@ryancav7) will report from the sideline
~ Watch Cavanaugh's weekly preview on Drennan Live
Last meeting
· Nordonia beat Brecksville-Broadview Hts. 51-2 on 8-27-2004.
· Both teams made the playoffs last year. Nordonia lost in the Div. II State Championship game to Cincinnati La Salle and Brecksville Broadview Hts. lost to Madison in the first round of the Div. II Region 3 playoffs.
Nordonia Knights (2-3)
· Twitter: @NordknightFB
· Ranked 16th Div. II, Region 3
· Suburban League, National Division
· Head Coach: Jeff Fox
· 2014 record: 14-1 (finished Division II state runner-up)
· Player to watch: Junior running back Anthony Perrine has rushed for 547 yards and 7 touchdowns so far this season.
Brecksville-Broadview Heights Bees (5-0)
· Twitter: @_BBHHS
· Ranked 10th Div. II Region 3
· Suburban League, National Division
· Head Coach: Jason Black
· 2014 record: 8-3
· Players to watch:
o All-Ohioan and Ohio University commit Tyler Tupa, the son of former NFL player and Ohio State QB Tom Tupa, has caught 23 passes for 571 yards (114.2 ypg.) and six touchdowns this season.
o 6'5" 250lb senior defensive end Nick Sokolowski has an offer from Bowling Green State University and West Virginia, Ohio University, Purdue, Toledo & Cincinnati have also shown interest.
Follow SportsTime Ohio on Twitter (@SportsTimeOhio) all season long for high school football updates.
To stay informed on high school football action around the state, catch Cavanaugh's high school preview every Wednesday on Drennan Live (@DrennanLive) at 3:30 p.m.