Source: 'Feel' within Cavs is Griffin will stay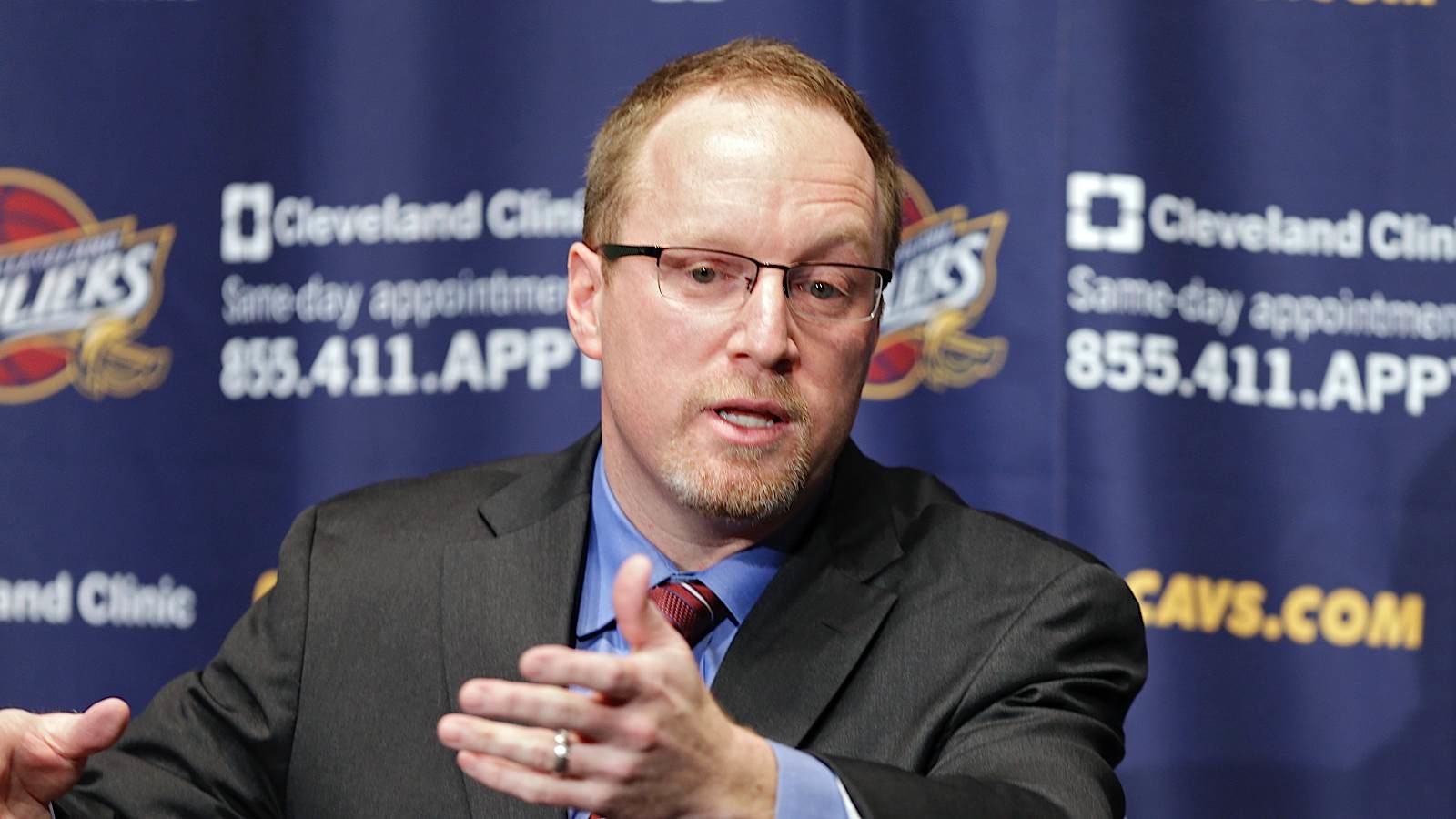 While no decision has officially been determined, a source in tune with the Cavaliers' search for a top basketball executive believes David Griffin stands a solid chance at landing the job.
Griffin has been the Cavs' acting general manager since early February, when former GM Chris Grant was fired. Grant held the position for just more than three years.
Griffin is scheduled to meet with reporters Tuesday morning at the Cavs' practice facility. The source told FOX Sports Ohio that "the feel inside" the organization is "Griffin is staying."
The Cavs were 16-33 under Grant this season, then went a respectable 17-16 after Griffin took the job. League sources have indicated owner Dan Gilbert was impressed with how the Cavs' outlook seemed to improve after Griffin took over.
Griffin's name has also been linked to openings in Detroit and potentially New York.
That is part of the reason why the source cautioned "nothing is etched in stone" when it comes to a decision on the Cavs' new GM. The same apparently applies to coach Mike Brown, who was hired by Grant before the season.
At the time, Brown signed a reported five-year deal for $20 million in his second stint with the Cavs. He also coached the team from 2005-10.
According to the source, ownership is "looking for honesty" from the players and front office (once in place) about playing for Brown and believing in his system.
The Cavs are also exploring ways to improve the roster. Along with the draft and free agency, it may involve making one or more trades. Every conceivable possibility regarding the roster is a real option, the source said.