Some early lineup concerns starting to show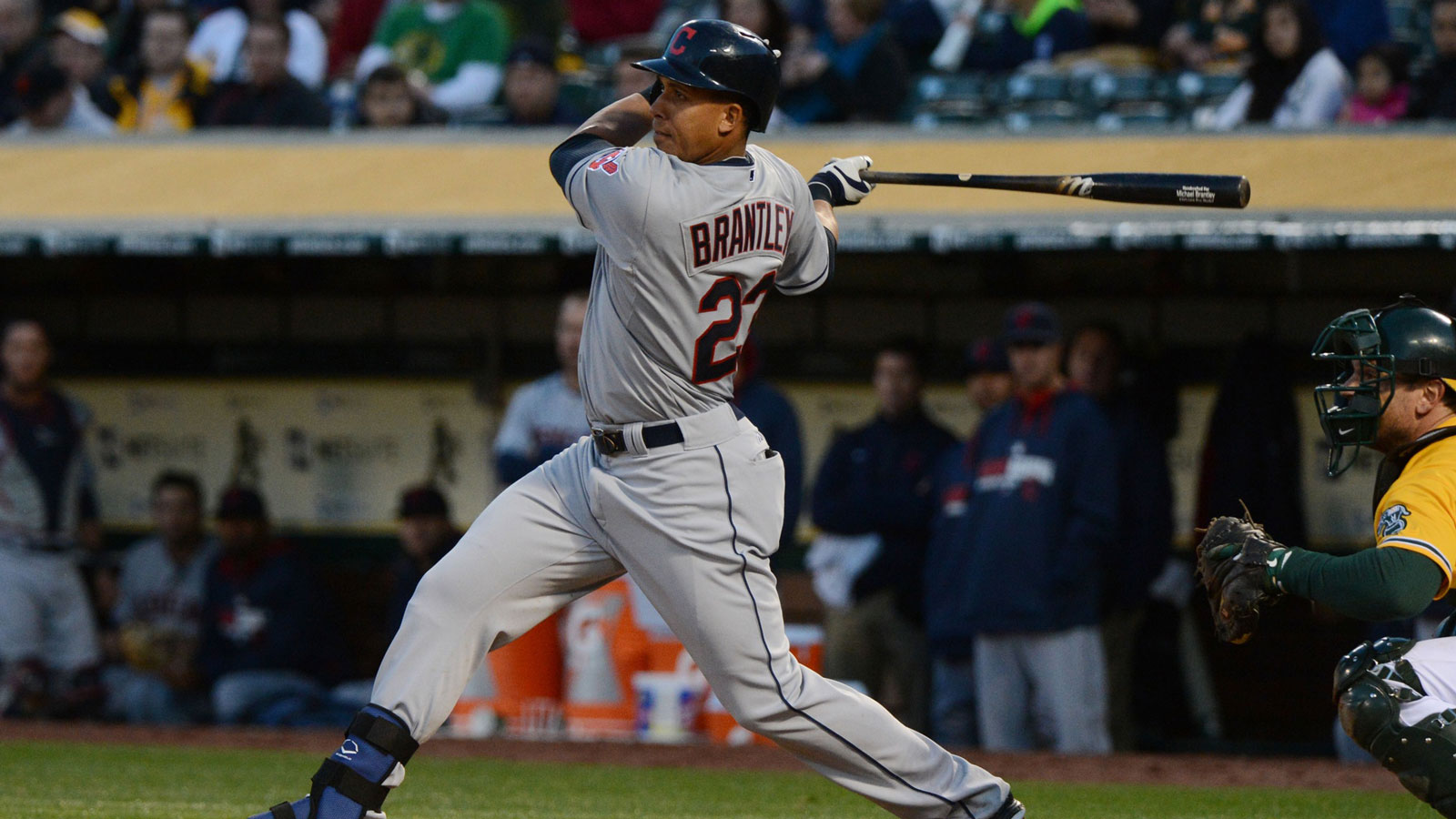 Two weeks into the season, the Indians are 6-7. While that is hardly enough games to make wholesale changes to the roster or get a good feel one way or another for any player on it, there are some early-season trends presenting themselves that bear watching.
One of the best trends for the Indians at the moment is their high amount of strikeouts that they have racked up as a staff which is tops in all of baseball. On the flip side, their starting pitchers are near the bottom of the league in innings pitched and ERA.
Another glaring concern in the early going is the lineup as the Indians have really had a tough time handling left-handed pitching. To date, they are 5-2 when a right-hander starts against them, but are just 1-5 when a left-hander faces them. Against right-handers they are hitting .266 with a .775 OPS, but against left-handers they are hitting just .215 with a .623 OPS.
This is obviously an early-season, small sample size, so it is nothing to get overly bent out of shape about at the moment. The Indians were very successful last season against left-handed pitching as they went 36-20 against them and hit .271 with a .766 OPS.
That said, there are some concerns as to whether last season's success against left-handers is sustainable and whether the lineup as currently constructed can be effective enough against left-handed pitching over the long haul this season. The Indians really banked on a lot of role players last season against lefties, and they came through, but it is rather tough to expect that kind of success to happen again.
With Michael Bourn expected to be activated at some point Tuesday, the Indians will have him as well as Jason Kipnis and Michael Brantley in the lineup on a regular basis when a left-handed pitcher starts against them. All three are left-handed hitters, but that is not much of a problem as all three are core pieces to the team.
The concern with that trio is all three of them hit in the top five spots in the lineup and their numbers sharply decline when they face a lefty rather than a righty. Bourn owns a career .277 batting average and .721 OPS against righties and .253 batting average and .644 OPS against lefties, Kipnis hits .275/.807 against righties and .259/.710 against lefties, and Brantley hits .286/.743 against righties and .256/.643 against lefties.
To combat this decline in offensive production from three key pieces in the lineup, the Indians are forced to rely on the other six pieces in the lineup. At the moment those other six pieces are made up of three switch-hitters in Nick Swisher, Carlos Santana and Asdrubal Cabrera and three right-handed hitters in Ryan Raburn, Yan Gomes and Mike Aviles.
The switch-hitting trio of Cabrera, Swisher and Santana are much better performers against left-handed pitching as Swisher is a .272/.847 hitter, Cabrera a .286/.766 hitter and Santana a .278/.838 hitter. With all three being decidedly better performers against lefties than righties, it in a way helps balance out the decline experienced from their three lefty hitters Bourn, Kipnis and Brantley.
This is where the importance of the Indians' right-handed bats comes into play and why they are relied upon so much when they face left-handed pitching. Last season the Indians had the likes of Gomes (.327/.934), Raburn (.308/1.020), Aviles (.232/.605), Mark Reynolds (.225/.725) and Drew Stubbs (.266/.716) who all saw significant time with the Indians against left-handed pitching. While Aviles will probably see a bump up in production against lefties more to his career norms, both Gomes and Raburn had lines that are going to be hard to replicate.
It is those performances by Raburn and Gomes that went a long way at making the Indians effective against lefties last season and it will be important again this year. But the problem is they are role players, so it is tough to rely on them being key contributors each year. Yes, Gomes is now the starting catcher, but as a guy who hits in the bottom third of the order he is a complementary bat and thus more a role player in the lineup than a key cog.
The lack of a bona fide reliable right-handed bat that can be counted on to produce is a concern, and something that they will probably need to address at some point this season in order to have consistent success in the win-loss column. Aviles, Gomes and Raburn are nice role players, but they are limited with what they can do and only hit sixth through ninth in the order. Without a productive true right-handed bat to use anywhere in the top five spots in the lineup and three lefties who see their performance plummet when facing a lefty, it is no surprise that they have had the early season struggles they have had against lefties this season.
You can bet that as the trade season comes around in June that the Indians will be on the search for a right-handed bat to add to the lineup. They may also have a solution already in house down at Triple-A Columbus, as first baseman Jesus Aguilar is off to a great start hitting .417 with three homers, eight RBI and 1.266 OPS in 10 games. Perhaps he ends up the impact right-handed bat they so desperately need.
Aside from the starting pitching concerns, the lack of a true right-handed bat is something that is going to show itself as more of an issue as the season wears on. The Indians have the space on the roster to add a right-handed bat via trade or internally as the designated hitter spot against lefties is wide open, in fact, the everyday designated hitter spot on the team is wide open. So whether that right-handed bat is a regular or a platoon player, all that matters is finding someone with a history of success to add some punch to the lineup against left-handed pitching.