Reds LIVE spring training edition: 3/4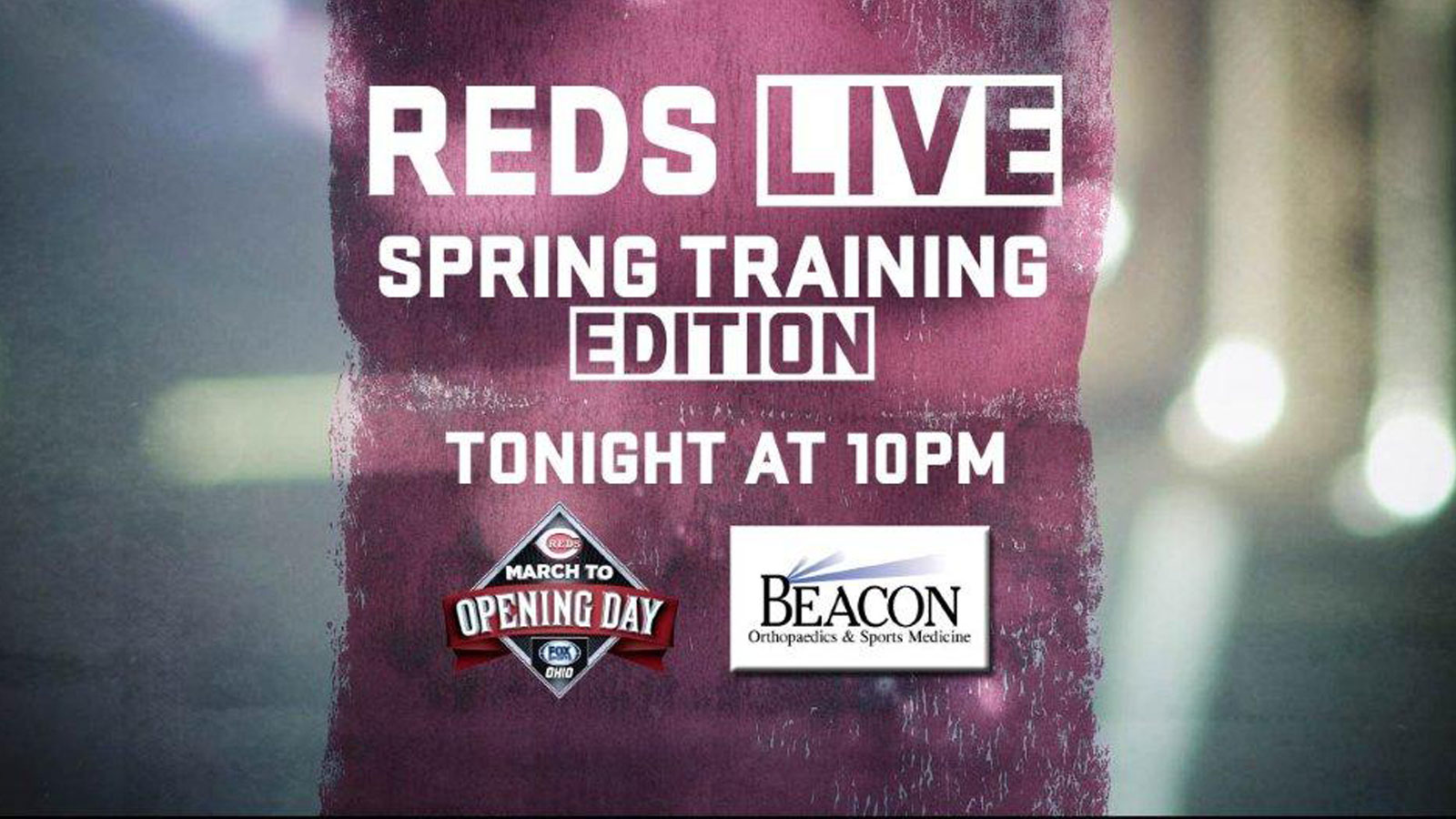 Tonight at 10 p.m. on Reds LIVE.
– Joey Votto is the posterchild for the sabermetrics vs old school – Jim and Chris discuss his hitting strategy and we get Bryan Price and Walt Jocketty's take on Joey's approach at the plate
– Jim Day tracks down Billy Hamilton as he enters camp with the pressure of taking over in centerfield for the Reds.
– Chris Welsh introduces us to the newest pitching coach for the Reds – Jeff Pico.
-Recap of today's Reds-Royals game from Surprise plus three things you need to know about Mike Leake.
You won't want to miss it but if you do, you can catch a re-air Wednesday at 7 a.m.