Reds Live Spring Training: 3/21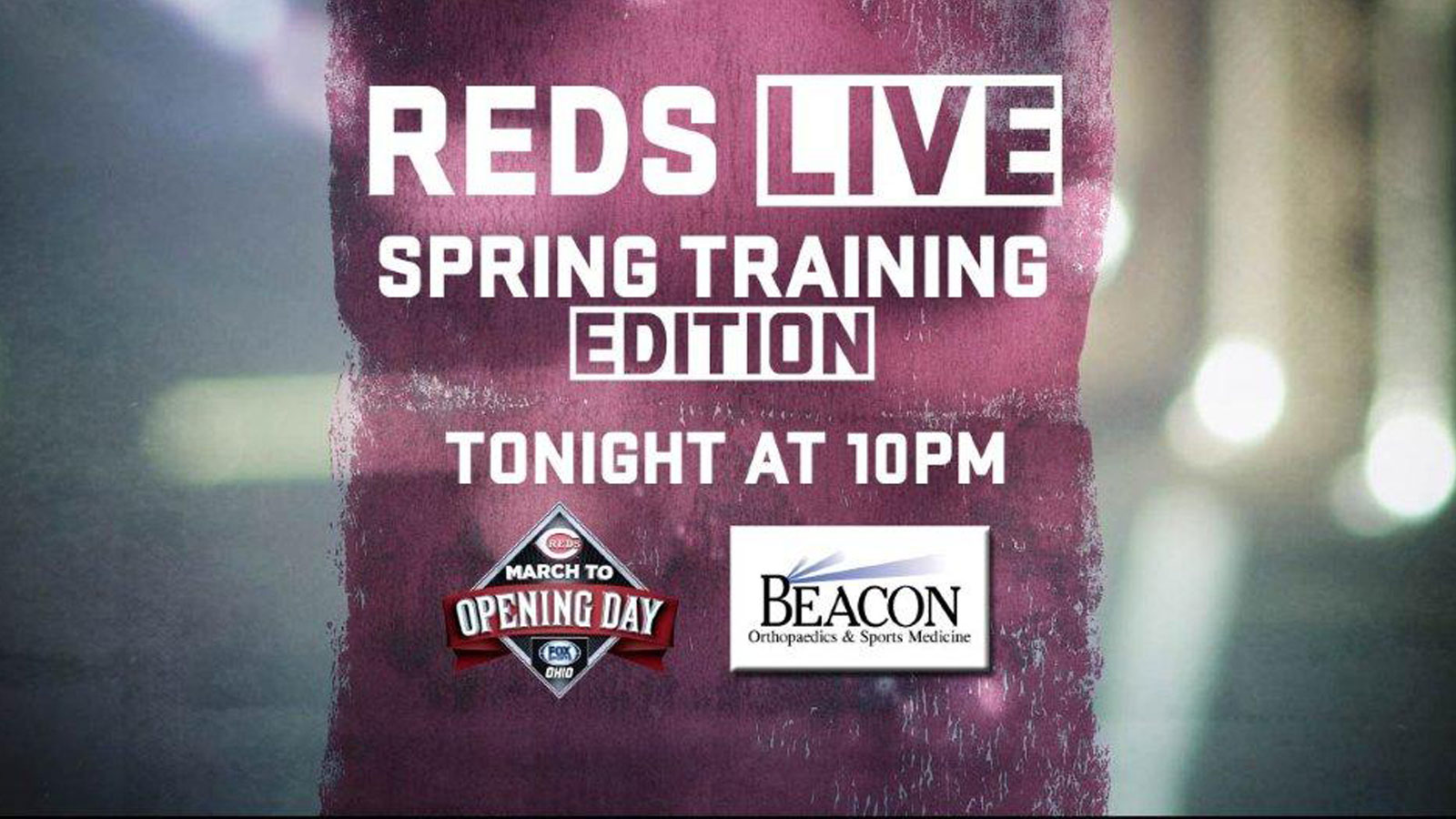 Tonight at 10pm on Reds Live Spring Training…
— Jim Day and Chris Welsh deliver all the pitching news out of camp today with an update on Chapman, Cueto, Bailey, Broxton, Latos and the other injured players.
— Chris Heisey shares his love of maps and geography plus calls out one of his teammates for being "directionally challenged".
— Jim Day goes 1-on-1 with Brandon Phillips who says the offseason is behind him and ready to get the season started.
Also, we've got highlights from today's game versus the Royals.