Reds Live Spring Training: 3/17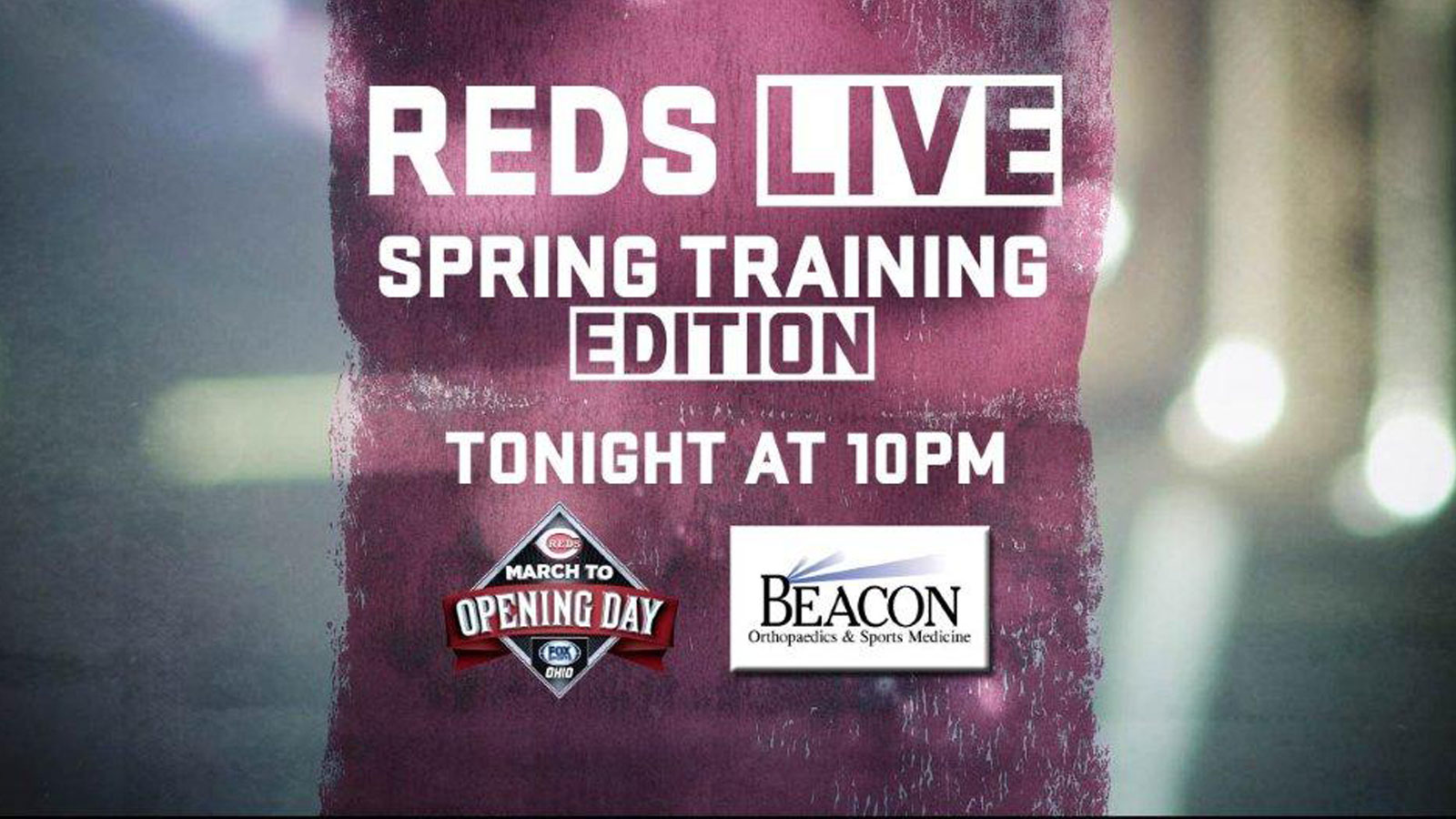 Tonight at 10pm on Reds Live Spring Training…
— Jim Day and Chris Welsh update the injuries to the pitching staff and talk about Cueto's strong perfomance over the weekend.
— Jim also goes off the field with Sam LeCure that takes him to a unique store that allows him to indulge in one of his passions.
— Chris interviews a reality TV star, Reds 3rd base coach Steve Smith, to find out what show he was on.
All of that, plus highlights of today's game vs the Indians.