Speedy Billy Hamilton beats out a grounder, to first base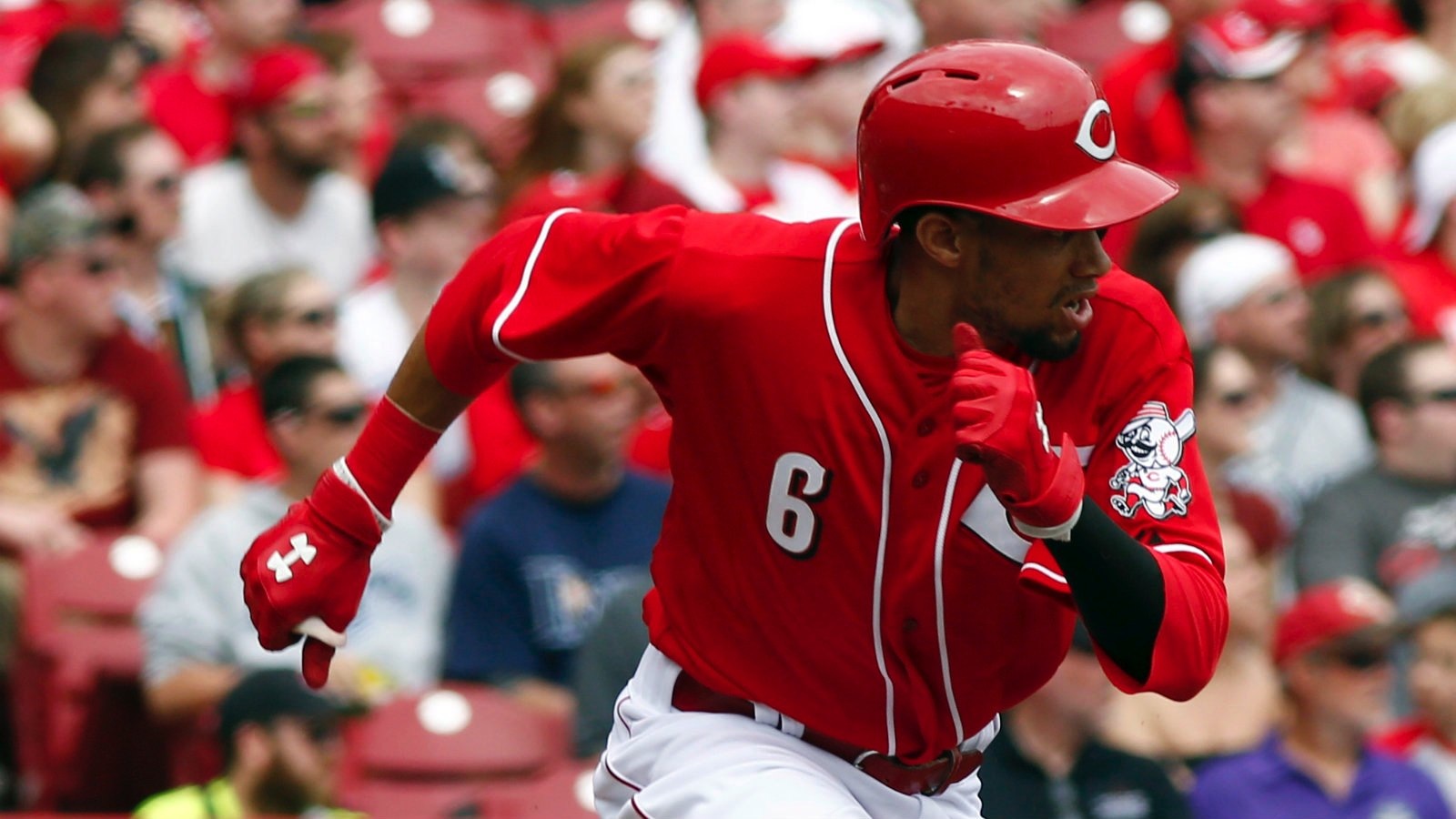 During Sunday's game against the Cubs, speedy Cincinnati outfielder Billy Hamilton had an infield hit. That doesn't sound very impressive, until you see it for yourself.
Hamilton hit a ground ball off pitcher Carlos Villanueva that first baseman Anthony Rizzo fielded cleanly approximately 7 steps behind the bag. Hamilton raced down the line and beat both Villanueva and Rizzo to the base.